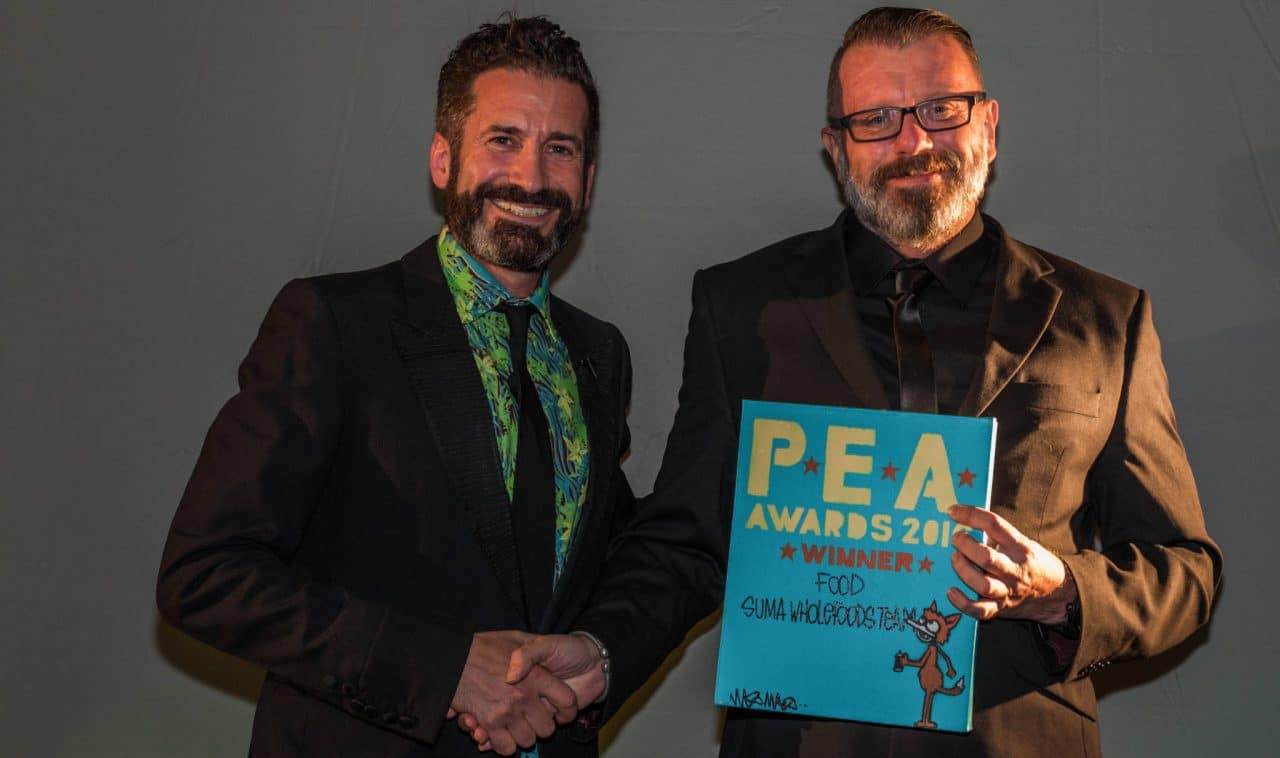 The sixth People. Environment. Achievement. (P.E.A.) awards took place last month at the BAi360 on Brighton and Hove seafront, honouring green heroes and sustainability pioneers.
Jarvis Smith, founder of the P.E.A. Awards commented: "Our award categories represent the pillars required by a functional society. When they're done well, we won't just survive – we'll thrive. We used four criteria: Innovation, Inspiration, Success and Scalability."
This year's categories were: Arts, Fashion, Film, Music; Best of the South West; Britain's Greenest Family; Business; Energy; Food; Health; Homes; Money; Pioneers; Regional; Resources; Technology; Transport; and Travel.
The Food Award had two winners: Snact which buys fruit that's too big, small, ugly or too abundant directly from British farmers at fair prices and make it into a delicious and healthy snack; and Suma Wholefoods, which promotes the benefits of a healthy vegetarian lifestyle and gives short-dated and damaged stock to local food banks and pay-as-you-feel kitchens.
Caroline Lucas was one of the speakers on the night, and sustainable architecture expert and TV personality Oliver Heath presented the awards.
For the complete list of winners, visit the P.E.A website.