Natural Products News shines a spotlight on a handful of the latest launches, campaigns, award wins and more from natural and organic brands and businesses.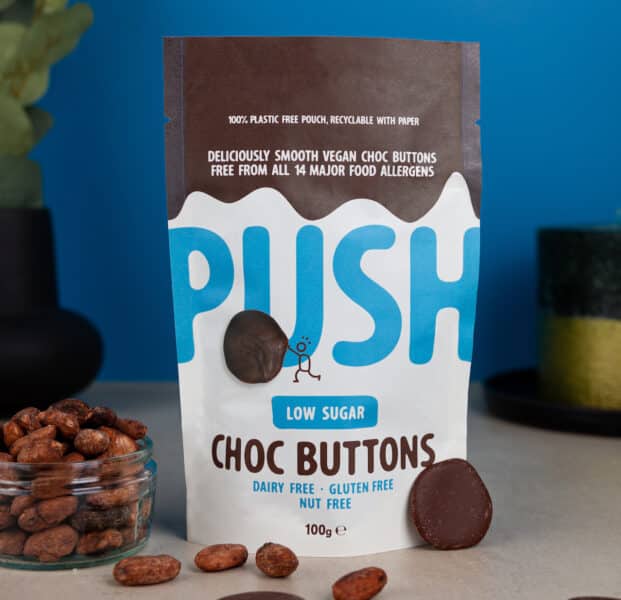 Vegan chocolate brand Push Chocolate has launched its new Low Sugar Chocolate Buttons, set to tap into the booming better-for-you, plant-based and allergen-free markets. On the back of a business loan from SWIG Finance with the backing of the British Business Bank's Recovery Loan Scheme, the Cornish headquartered confectionery maker has also rebranded its entire range of chocolate buttons with a renewed focus on expansion in 2022. Push Chocolate founder Ant Wilson comments: "There is a real spotlight on the nation's health and the looming HFSS deadline, provided the perfect time to put a renewed focus on driving distribution and sales of Push Chocolate. Our rebrand clearly communicates our ethos and USPs. Eye-catching and colourful labelling alongside planet-friendly packaging, and our newly launched Low Sugar Chocolate Buttons offer consumers an even healthier choice in our range."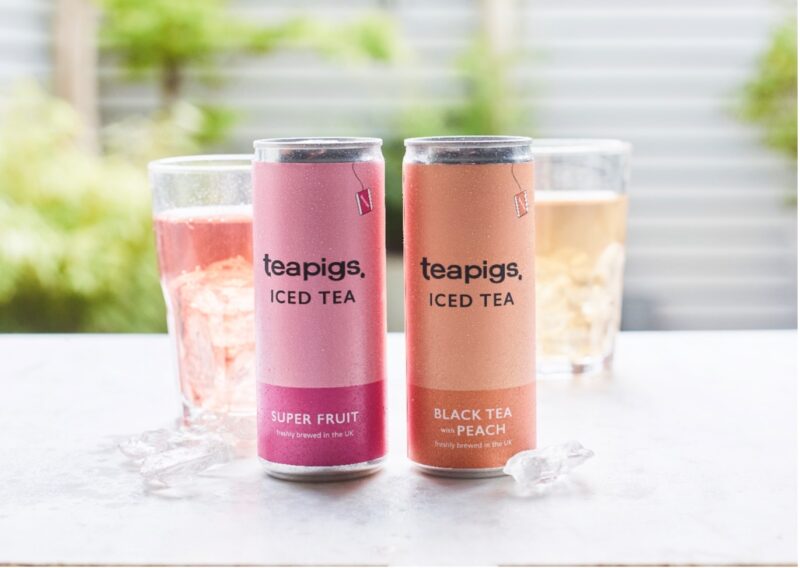 Teapigs has launched two RTD iced teas – Black Tea with Peach and Superfruit – in time for the summer. Made using real, whole leaf teas and infusions from its award-winning range, the teas are craft brewed in the UK and sweetened by organic agave. "After far too many years of saying "try our teas iced", we've finally done it for you!" says co-founder Louise Cheadle. "Black tea with peach combines juicy peach with our classic black tea base to make the ultimate iced tea in a can while our super fruit is an invigorating mix of hibiscus flower base blended with sweet berries … By using our award-winning teas and a touch of agave for sweetness, we're not offering concentrates, syrups and added sugars but have launched what we think are best tasting iced teas out there!"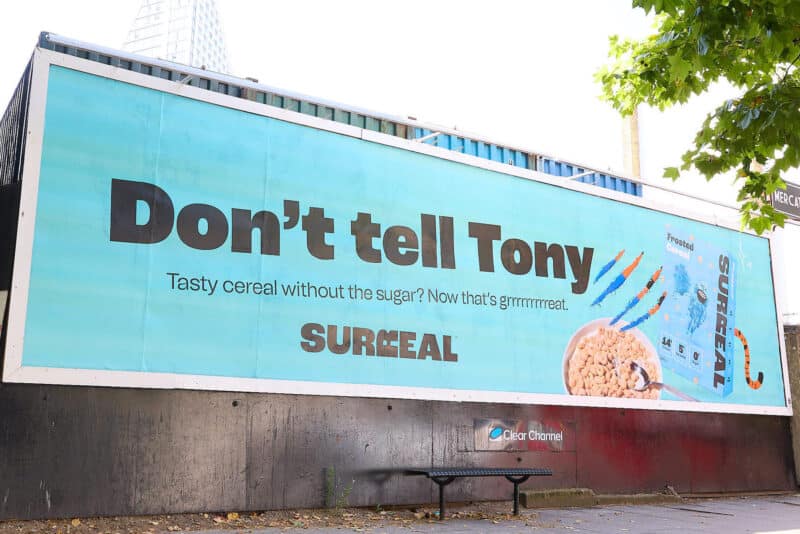 Cereal start-up SURREAL is taking a (coco) pop at Tony the Tiger, Rice Krispies, and a host of other big name cereals with a range of billboards in its first OOH campaign. The ads highlight the brand's healthy, high protein and zero sugar credentials with headlines like 'Coco's got competition', 'Snap, Crackle and Jacked' and 'It's special, k?'. The campaign also features a Frosties themed 'Don't Tell Tony' ad, complete with claw slashes right through the middle. Surreal co-founder Kit Gammell says: "We don't want Tony finding out that it IS possible to make cereal that's both tasty and healthy. We're asking the public not to tell Tony about our high protein, zero sugar recipes ­ he'll only get grrrrrrrumpy." The campaign runs until 15 August across print and digital in London, Leeds, Manchester, Birmingham and Glasgow.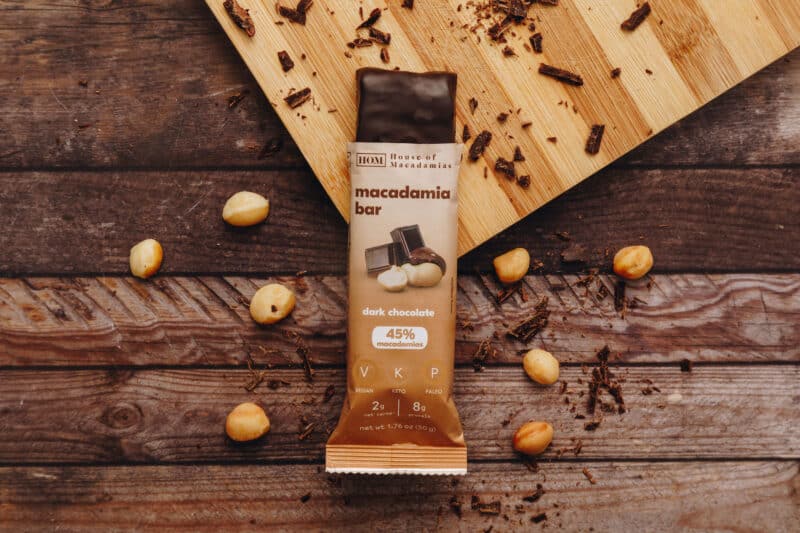 Following the introduction of its macadamia pouches, House of Macadamias has announced the nationwide launch of its three natural plant-based Macadamia Bars in Chocolate Coconut, Salted Caramel and Dark Chocolate. The bars have gained listings in WH Smiths, Planet Organic and Partridges. According to Brand co-owner, Brandon Hiemstra: "As a transparent brand that makes no bones about the fact that macadamias will always be the first name on our ingredient decks (between 45-98% content), we are equally clear that will never denigrate their discerning reputation or our wider wellness focus by surrounding them with refined sugar, cheap fillers or any synthetic nasties." The low-calorie, high-protein bars are designed to provide an on-the-go energy boost for ardent snackers and specialist diet advocates (keto, vegan, paleo).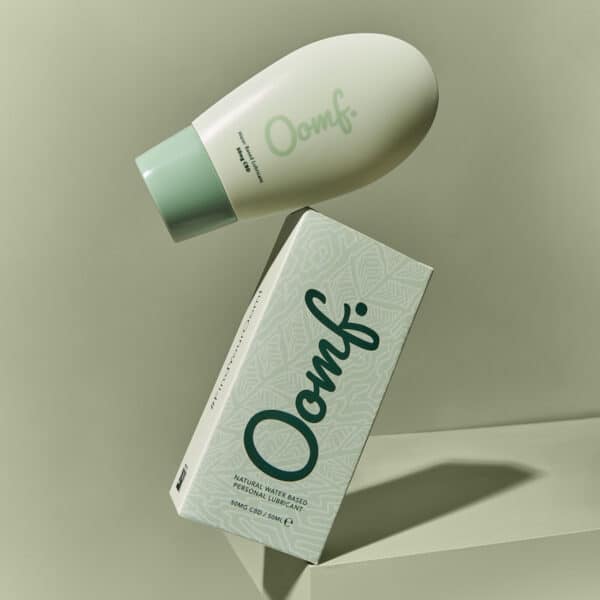 Self-care and sexual wellness brand Quanna has created Oomf, a natural, water-based lubricant infused with organically grown CBD, designed to increase pleasure and provide long-lasting moisture. A blend of hydrating plant-based ingredients with a natural pH balance, it is paraben-, glycerine- and alcohol-free. Offering superior glide and comfort, the lubricant promotes blood flow and alleviates discomfort while increasing sensitivity during intimate  moments. Endorsed by gynaecologists in the UK, the multi-use easy squeeze bottle contains 50mg water-soluble CBD. The soothing and relaxing formula is enriched with prebiotics to help maintain the healthy microflora and keep any infections at bay. Quanna is also an educational platform which aims to advance the destigmatization of sexual wellness and intimate care. It strives to break taboos, stimulate conversations and promote open and honest dialogue on all topics.