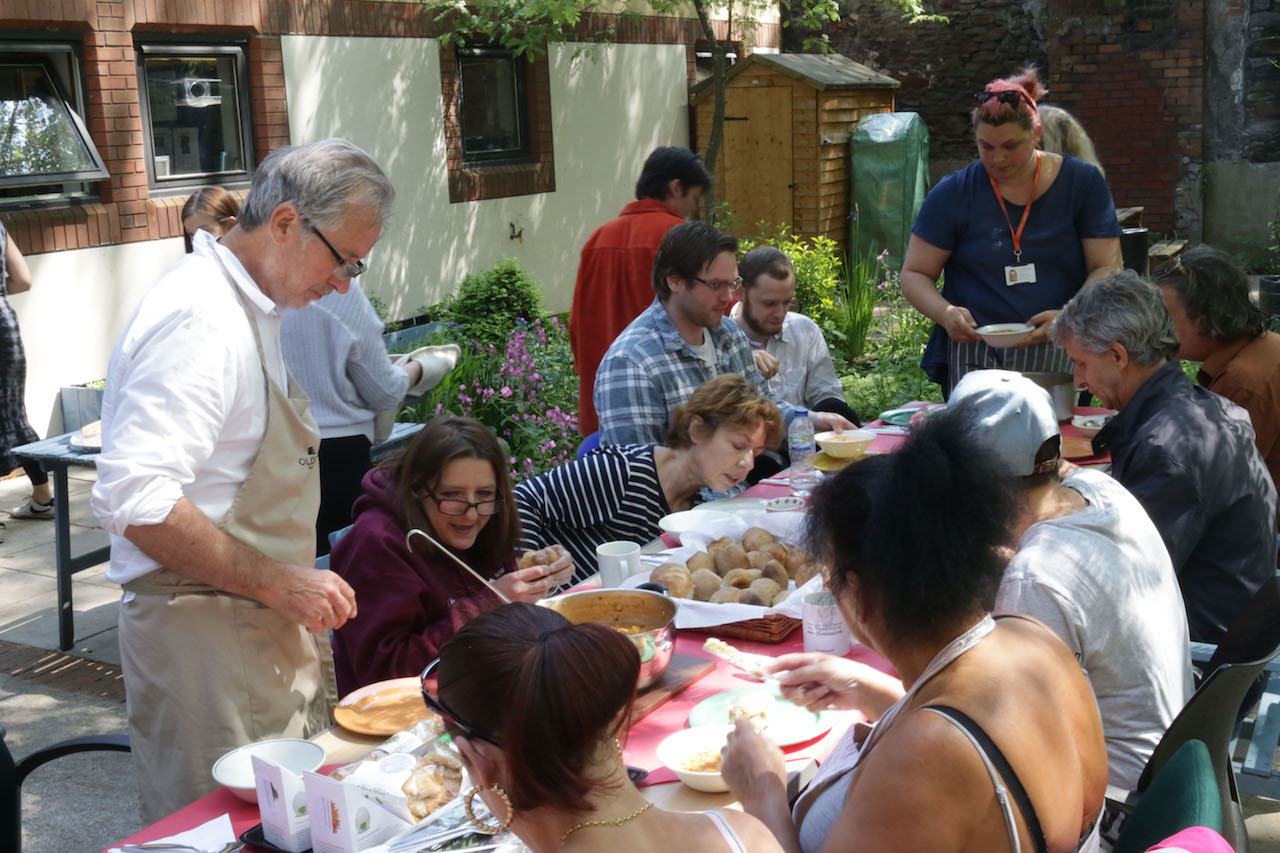 Clients of St Mungo's Recovery College in Bristol have had their first taste of the Streets to Kitchen project, a new initiative designed to train people affected by homelessness in cookery and food service skills.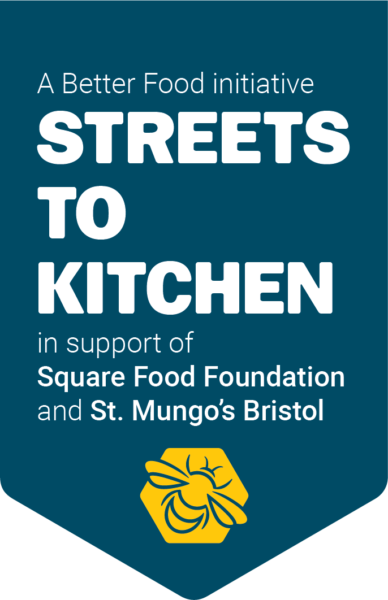 Created by organic retailer Better Food, the project aims to raise £10,000 to support cookery school Square Food Foundation's work with the college. Clients were joined by Barny Haughton, Square Food founder, to get a feel for what the year-long course will be like when it goes live in the autumn.
The participants were taught a range of skills which they utilized to create fresh bread rolls and a lentil and vegetable soup – later consumed by clients, staff and visitors at a communal meal in the college garden.
Grace Hicks-Tingle, apprentice Recovery College worker, commented: "It's been great to see our clients preparing food side by side in a supportive environment. They seemed really energized by the session and left buzzing with ideas for the kitchen's future development. Most of all, I think taking the opportunity to share a meal together gave them the chance to open up and feel listened to."
The Streets to Kitchen Project has been in our sights for a long time now, but to see it finally take shape at the first taster session and meet the people who we hope will benefit from the course was beyond exciting.
Since launching the campaign in 2017 Better Food has secured over £7,000 of the £10,000 needed to run the course for one year. Donations can be made in return for a reward at the project's Fundsurfer page, and throughout the year specially selected products available in-store have raised thousands towards the campaign.
In a final push to raise the remaining funds, staff from Better Food are hosting a Streets to Kitchen Yoga Breakfast on Sunday 24 June at Better Food's Wapping Wharf store. Early risers will be treated to an hour-long yoga session, followed by a free organic breakfast, with all profits going directly to the project.
Commenting on the initiative's progress, Better Food's community officer, Danni Rochman, said: "The Streets to Kitchen Project has been in our sights for a long time now, but to see it finally take shape at the first taster session and meet the people who we hope will benefit from the course was beyond exciting. The support and generosity of the local community in raising money for Streets to Kitchen has been really touching. I'm really excited about our next event too – yoga, organic food and a good cause is a winning combination and our harbourside store is definitely glamorous enough for the occasion!"