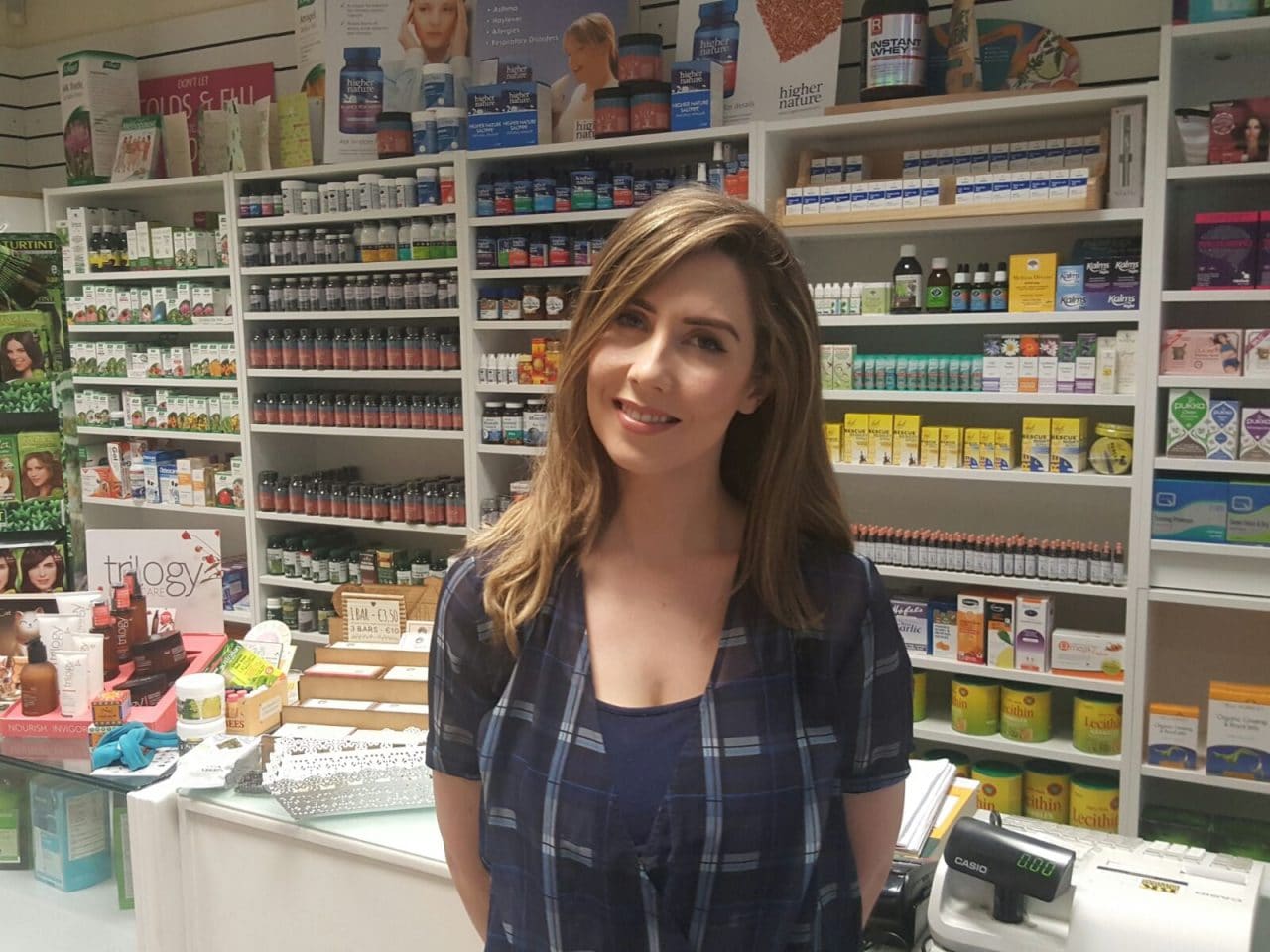 March saw the opening of a new Dundalk health shop, Height of Health, part of a family-run chain of stores in Ireland.
The new 600sq ft health store, opened by Grainne Cunningham (pictured) in partnership with Helen and Fergal McNamara – who own four other health shops in Claire and Galway – is located in Clanbrassil Street, the main street in Dundalk.
The shop stocks over 3,000 products, covering organic wholefoods, nutritional supplements, homeopathy, herbal medicines and natural skincare and some gifts such as natural candles.
Cunningham told NPN that she felt there was a big gap in the market for such a store in the town: "I really believe that your health is your wealth, and I have always been very passionate about my family's health. I realized that I should focus on working on something that I really love and through which I could give back to my community. So we decided on opening up a good health store where it was really needed."
The store will focus on local and organic produce. "This is very important; as a local family-run business we understand how important it is to shop locally and to support each other, we think that organic is the best option and try to stock as much as possible," explains Cunningham.
Height of Health will benefit from the expertise of the nutritionists located in the other stores and there are also plans to offer various therapies. "We hope the shop will become an interface between the community and local health practitioners. We are planning to open a mindfulness suite in the back room of shop which will be a haven for the locals to come to unwind and an area that can be used for holistic treatments."
As to how the store has been received, Cunningham says: "We are overwhelmed by the welcoming response from so many lovely people. We are delighted especially as it was daunting to leave my job and jump on this venture but now we know that we are really wanted and we cant wait to help the community reach their height of health."