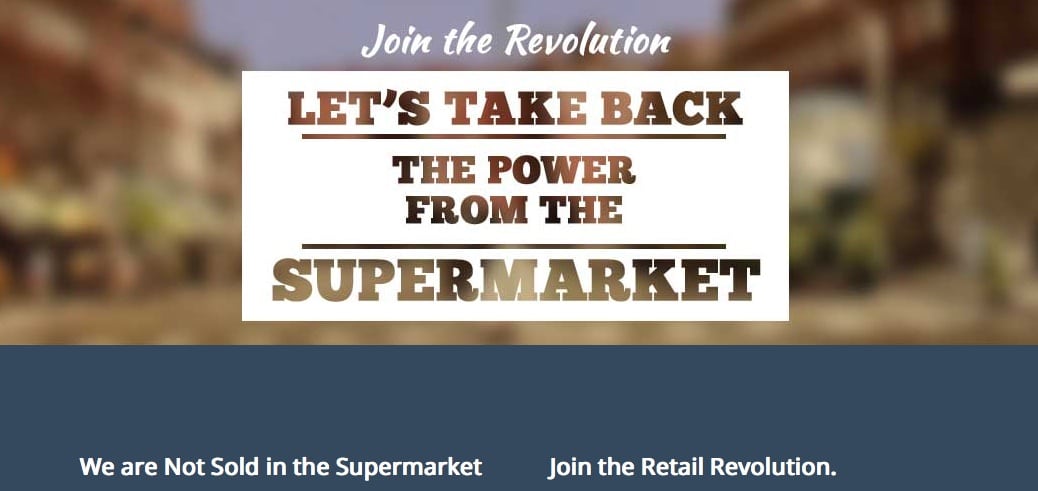 A new online managed distribution service, Not Sold in the Supermarket, launched on 24 July for independent brand owners who want to build their customer base and centralize their distribution and customer services, and for independent stores who want to source new brands.
Explaining the reason behind the launch, director Alex Fiddock says: "I've always felt that the food and drink industry has such a visible divide between the independent brands and the large brands. Resources and opportunities for independent brands are unfairly distributed. This is a massive problem and has played on my mind for a really long time.  I wanted to bring some equality to the industry for independent products."
The products on offer through the site will be sourced from independent brands and distribution will be provided by Core Fulfilment. Some of the natural products brands that have already joined include Haughton Honey, Love Coconut, Honesty Good and Love Kombucha.
The service promotes and sells its brand partners' products via its marketplace eCommerce site to both the general public and independent retailers. It also has a team of sales agents that sell the partner brands directly into independent retailers.
Not Sold in the Supermarket aims to provide a simple and fast way of finding and stocking new brands and products from a hand-selected range. "A look at the producers within the UK, even when looking at independents, shows only a tiny amount of the total picture of the vast number of independent products currently on the market. The issue here is that the market is so fragmented and regional, independent retailers have no way of purchasing or stocking these products. Not Sold in the Supermarket gives these brands an opportunity to gain exposure and a fully managed distribution network," says Fiddock.
He adds that one of the most important things that the company has done is to centralize the location of stock so that 99% of the items on the site can be delivered the next day, all in one delivery.
Talking about the product mix, Fiddock says: "We have products from all categories, but I would say that right now we are receiving large amounts of interest from natural and organic brands. This is most likely due to their ethical stance aligning well with ours. The natural and organic industry is so exciting right now, I'm thrilled that we get to be a part of it. Customers seeking natural and organic products can easily find them on our website with a section dedicated to these products."
Notsoldinthesupermarket would like to offer Natural Products retailers a 10% discount on trade orders.  Simply go to http://www.notsoldinthesupermarket.com/trade/ and, having signed up, type NATURALPRODUCTS at the checkout.