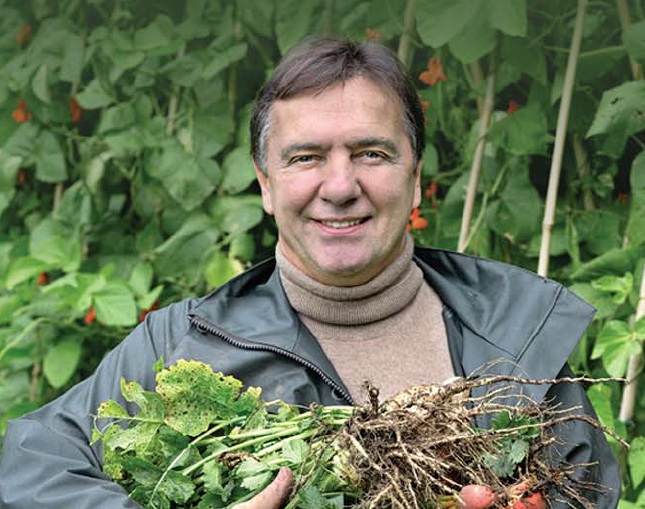 The organic movement's original aim of making good food available to all has been derailed, says the restaurateur Raymond Blanc. Instead, he says, organic food has become the preserve of the well off.
In an interview in the Daily Telegraph, the longtime organic supporter says that the industry has "shot itself in the foot by becoming elitist by being so expensive".
Blanc tells the newspaper that he is "finally having to make compromises" with his own growing methods at Le Manoir Aux Quat'Saisons, which has been fully organic to date. He cites a frustration at the amount of copper sulfate pesticides used in organic fruit production and says he plans to switch his orchard to the LEAF marque scheme.
Blanc tells the Telegraph that "freshness is more important". He adds: "It is a mistake to say organic always tastes better. It depends on parentage. Some organics are simply terrible. Organic should be best, but the reality of the world may be different."
Commenting, the Soil Association's policy director, Peter Melchett, said: "Raymond Blanc is out of date. In England, hundreds of schools and some hospitals have included some organic food without needing to increase the cost of the meal, and in some cases have even saved money by sourcing locally and seasonally." He added that prices of organic fruit and vegetables when they were in season were similar to those for conventional produce.
Raymond Banc talked in detail about his views on organic on an interview with Natural Products in 2010. While insisting that organic was a "no-brainer", he said that organic produce was "variable" and that the industry needed to scale up production to become relevant to ordinary consumers.