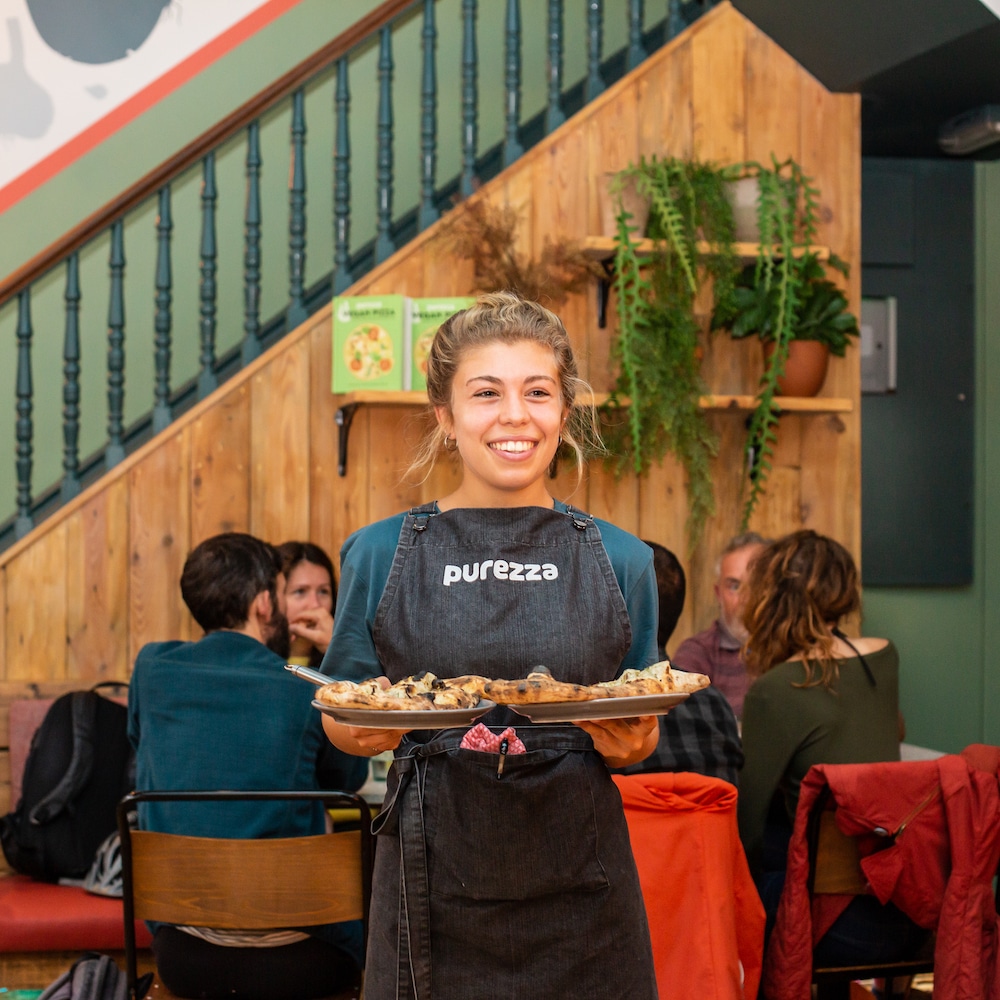 After tripling the size of its Camden branch earlier this year, Plant-based pizzeria Purezza – the UK's first vegan pizzeria – is opening a two-floor restaurant in Hove on Friday (21 August) due to what it calls 'overwhelming demand'.
The Hove Purezza site will ease the pressure on the company's first location on St James's Street, Brighton, which opened in 2015 and frequently sees large queues and wait times of up to three hours in the summer months. It will also allow the restaurant to operate delivery services to Hove and Portslade.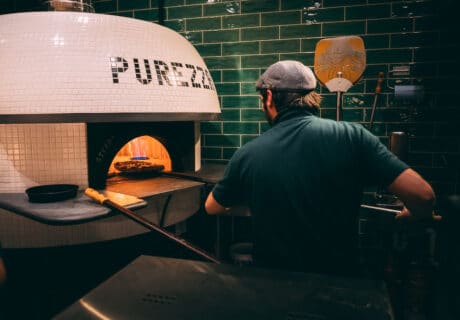 In addition to vegan pizzas, the restaurant – which is renowned for making its own vegan cheeses – will offer starters, a full gluten-free menu, raw dishes, including raw tiramisu and a full raw pizza using a base made with seeds and nuts, and a range of cocktails.
"2020 was always set to be a big year for Purezza, and whilst the coronavirus crisis was an unforeseen challenge, it won't affect our plans," says Purezza co-founder and co-owner Tim Barclay. "Purezza is a growing brand, but our home has always been Brighton & Hove. Before looking at national expansion, we're proud to be able to give some of our most dedicated customers a brand new beautiful space in Hove to enjoy."
Later this month Purezza will also be opening a fourth branch, this time in Gloucester Road, Bristol, ironically on the site of a former butcher and pork and BBQ restaurant.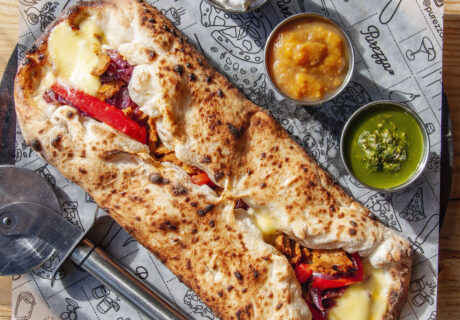 "We absolutely adore Bristol," adds Barclay. "It is a fantastic diverse and welcoming city, we have been looking at opportunities to open here since Purezza began back in 2015. Having taken part in the wonderful Bristol Vegfest a couple of times, it was always an amazing experience and it made us eager to put some roots down.
"We're thrilled that the time has finally come to open our doors and join the thriving restaurant community that exists here, whilst bringing our plant-based pizzas to the people of Gloucester Road and beyond."
Fitting with the company's sustainable credentials, the restaurants are fitted out with reclaimed and upcycled furniture, and decorated using eco-friendly and organic paints.