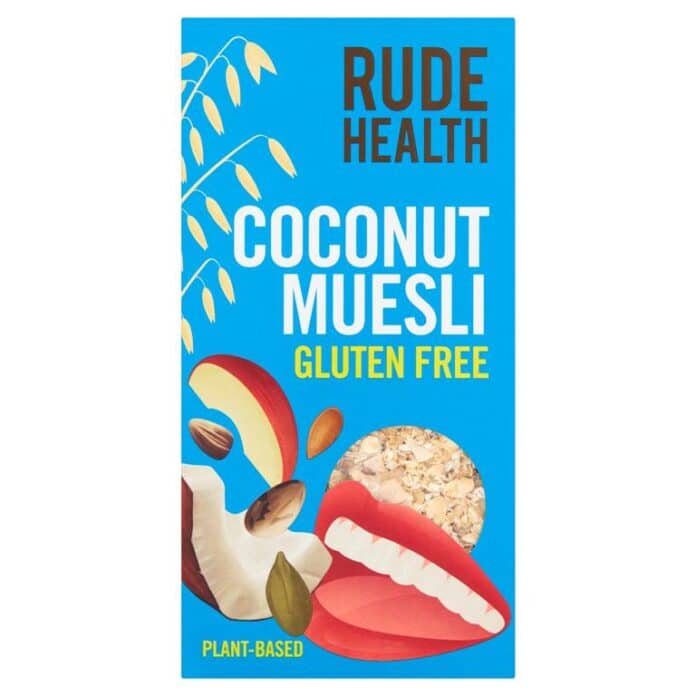 Rude Health has unveiled its new and revamped range of mueslis, granolas and porridges with simple front of pack functional health messaging which it believes is crucial in the crowded healthy cereal sector.
Whether consumers are looking for low-sugar, high-fibre, gluten-free, organic or plant-based options, Rude Health has ensured its new range includes a choice for everyone, clearly highlighted on front of pack. The cereals also have a lower price point to make it more accessible to a wider range of consumers.
The Rude Health cereal line comprises:
Mueslis: Ultimate Muesli, Low Sugar Muesli, Crispy Almond Muesli, Coconut Muesli & Bircher Muesli
Granolas: Ultimate Granola, Low Sugar Granola, Crunchy Almond Granola & Crunchy Raisin Granola
Porridges: Sprouted Porridge Oats, 5 Grain 5 Seed Porridge, Fruity Date Porridge & Daily Oats Porridge.
Every cereal in the new range includes an on-pack dairy-free drink recommendation with pairings chosen after rigorous in-house taste tests. However, the brand is also encouraging people to mix and match flavours however they choose.
"The wheels were in motion for this launch before we found ourselves at home for breakfast a lot this year, but that renewed focus on breakfast helped us to accelerate getting it onto shelves," explains brand co-founder and director, Camilla Barnard. "We're proud to deliver a range that provides what today's consumers want: clear health messaging on pack, accessible price points, lots of plant-based options (the Ultimate Granola is the only SKU not suitable for vegans) and all the while delivering on our brand promise of real taste and high quality. Brits have made enough sacrifices this year, now a delicious and nutritious breakfast doesn't need to be another one."