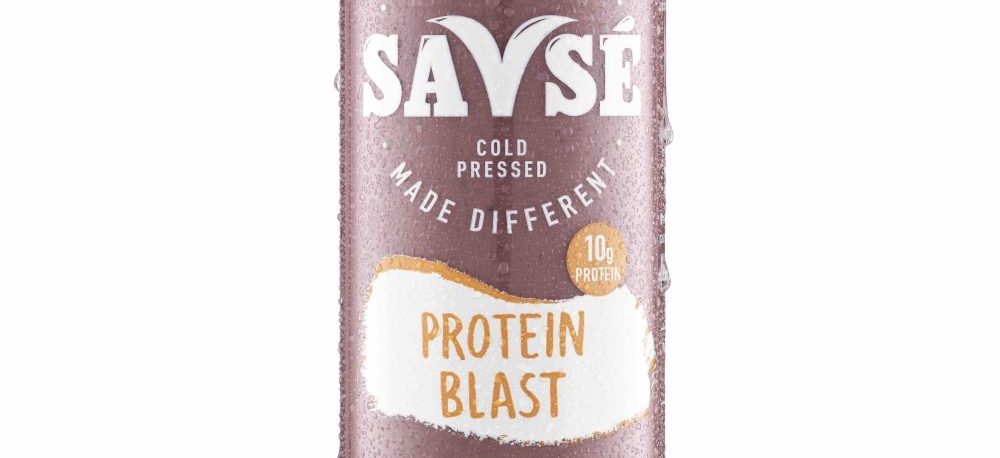 HPP juice and smoothie brand Savsé has introduced two new protein pick-me-ups: Protein Blast and Protein Smash.
Protein Smash is a fruity twist on the classic strawberry shake make with strawberries, coconut and apple; and Protein Blast is full of blueberries, strawberries, coconut water and apple juice. Both have a whey protein content of 10g per 250ml bottle.
The smoothies are made from 100% natural ingredients, which are cold-pressed to retail the goodness of the fruit.
The two new varieties join Protein Punch, which the brand says was the first ever HPP protein smoothie.
Savsé founder, Guka Taveridze, says: "We're delighted to offer these two new delicious flavours. Before the launch of our Protein Range, the protein market was focused on extremely high protein content products, useful only to those focusing on extreme exercise. Protein Blast, Protein Smash and Protein Punch are great for those simply looking to lead a healthy lifestyle.
"Today's consumers are becoming more health-conscious and are constantly driven towards natural offerings and new or undervalued ingredients, particularly when it comes to health and fitness. We wanted to create a new protein product that is not only visionary in its health offering but one that tastes great and brings unique flavours to our audience who are sick of synthetic tasting smoothies and powdery protein offerings."