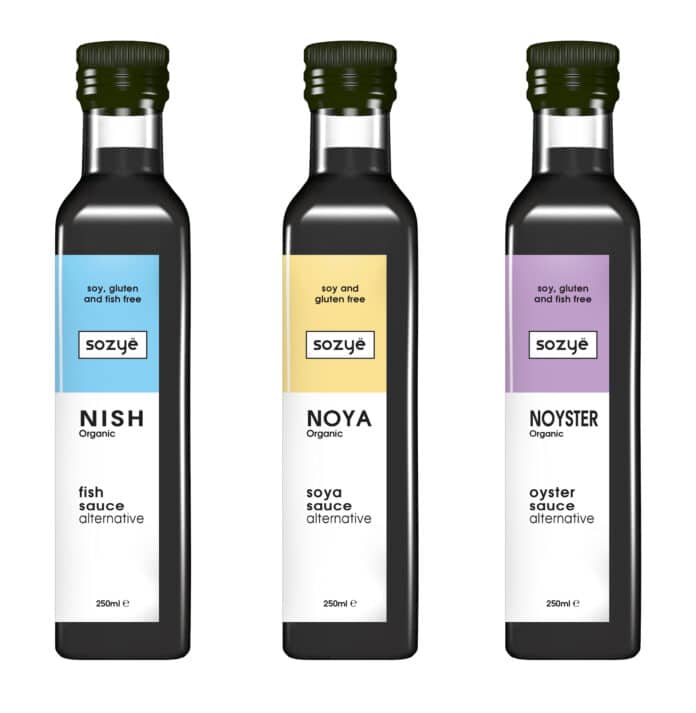 Planet Organic has become the first retailer to stock the three gluten-free, soya-free plant-based alternatives to fish, soya and oyster sauces produced by Sozyë.
The London-based saucier says it decided to adopt a new approach when creating its NISH, NOYA and NOYSTER sauces so that they didn't have the environmental impact of conventional soya, fish and oyster sauces.
The Sozyë sauces use certified organic seaweed from the shores of Scotland, which is sustainably harvested with only the tops of the leaves collected to enable it re-grow within a few weeks.
The brainchild of Cocofina founder Jacob Thundil MBE, the products aim to fill a gap in the market for 'kind and healthy' alternatives that don't compromise on taste. While experimenting with making a vegetarian stock, the savoury notes from a particular Scottish seaweed reminded Thundil of fermented soya, which led to him creating the three British-brewed products.
"During the lockdown, we used our free time to set up a lab in our kitchen to run all of the tests required to prepare to launch NISH, NOYA & NOYSTER," says Sozyë founder Thundil. "The initial requirements of this range to be soya-free, gluten-free, organic, plant-based and sustainable was a hard task. There were a lot of hurdles, but we tackled them in spite of the challenging circumstances resulting from lockdown and Brexit. It's a dream come true to take the products from a stock pot in my kitchen all the way to the shelves at Planet Organic."