After opening their first sustainable shop in the Fiveways area of Brighton in January 2019, Store Brighton owners Heather Banks and Ceri Lones have opened another: the Store Next Door.
"The expansion came about mainly because we were full to the rafters in Store," explains Banks. "Customers kept telling us we needed a bigger shop! For a long time we hadn't been happy with the liquid refill section of Store as it was awkward for customers to use and resulted in lots of spillage. We also wanted to replace our current liquid suppliers with Sesi and Fill brands. Both companies take back the 20 litre containers to wash out and refill rather than the empties just going to recycling."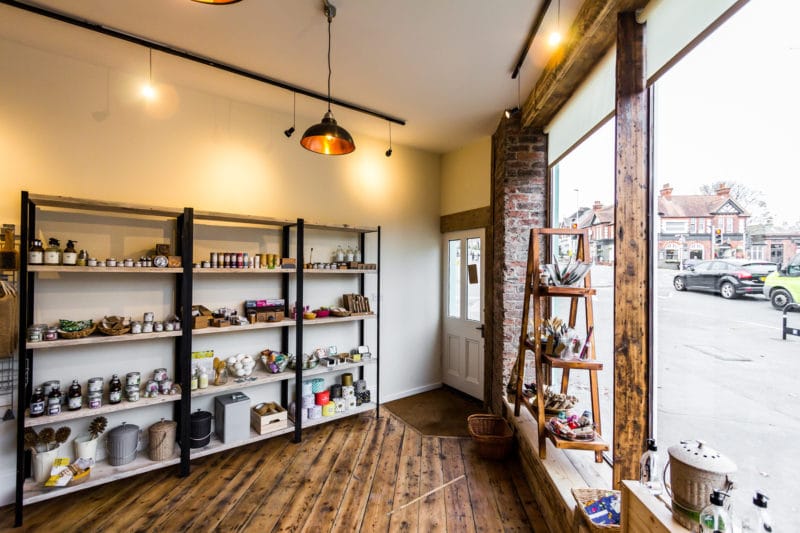 When the shop next door came up for rent and numerous offers on the premises kept falling through the pair decided in August 'to go for it', and the new shop opened its doors on 2 November.
Store Next Door is a separate business enterprise, but is like a sister company, says Banks, with the ethos and emphasis on fair trade, local producers, sustainable products and refilling. It is roughly the same size as Store but with a 'more interesting layout'. The shop was created from 90% repurposed materials, even using a hidden door in one of the walls for the new front door.
Our customer base is strong and incredibly supportive. We feel so blessed to have been so well received in the local community. We get new people coming in on a daily basis, all keen to make a change to the way they shop in trying to cut down on their single use plastic
The shop houses all non-food aspects of Store Brighton, with everyday essentials such as toothpaste, deodorants, haircare, plus there is now scope to extend the range of natural, organic bodycare, homeware and utility products. It also offers the pair the opportunity to expand food and drink ranges in Store Brighton, with items including local vegan cheese, Smorls hummus and local honey.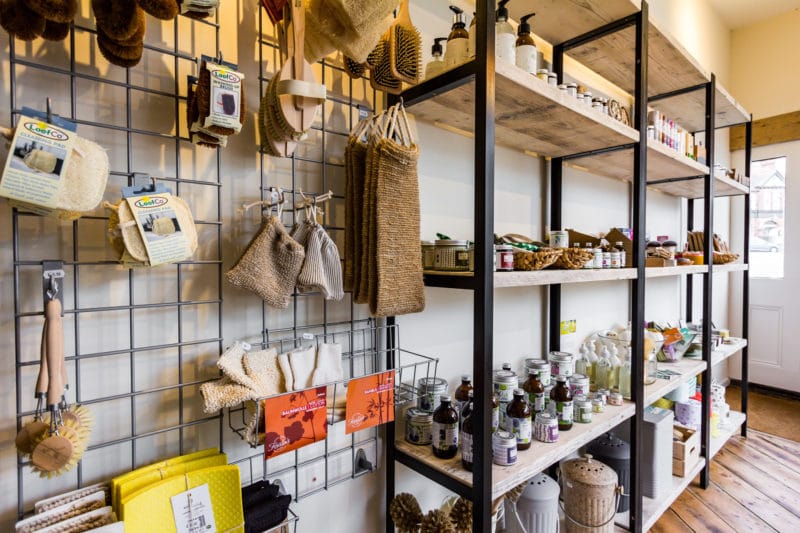 So, business must be going great for the pair to embark on such a rapid expansion? "Yes, business has gone well for Store, but it still felt quite risky branching out so quickly," says Lones. "However, our customer base is strong and incredibly supportive. We feel so blessed to have been so well received in the local community. We get new people coming in on a daily basis, all keen to make a change to the way they shop in trying to cut down on their single use plastic. Most customers are new to the idea and are making gradual changes. Others have been ardent refillers for a while now."
Banks adds: "We have likened the experience of opening the new shop so quickly to having a second baby when the first is nine months old. We did always think we would get another shop at some point but perhaps not quite so soon!"