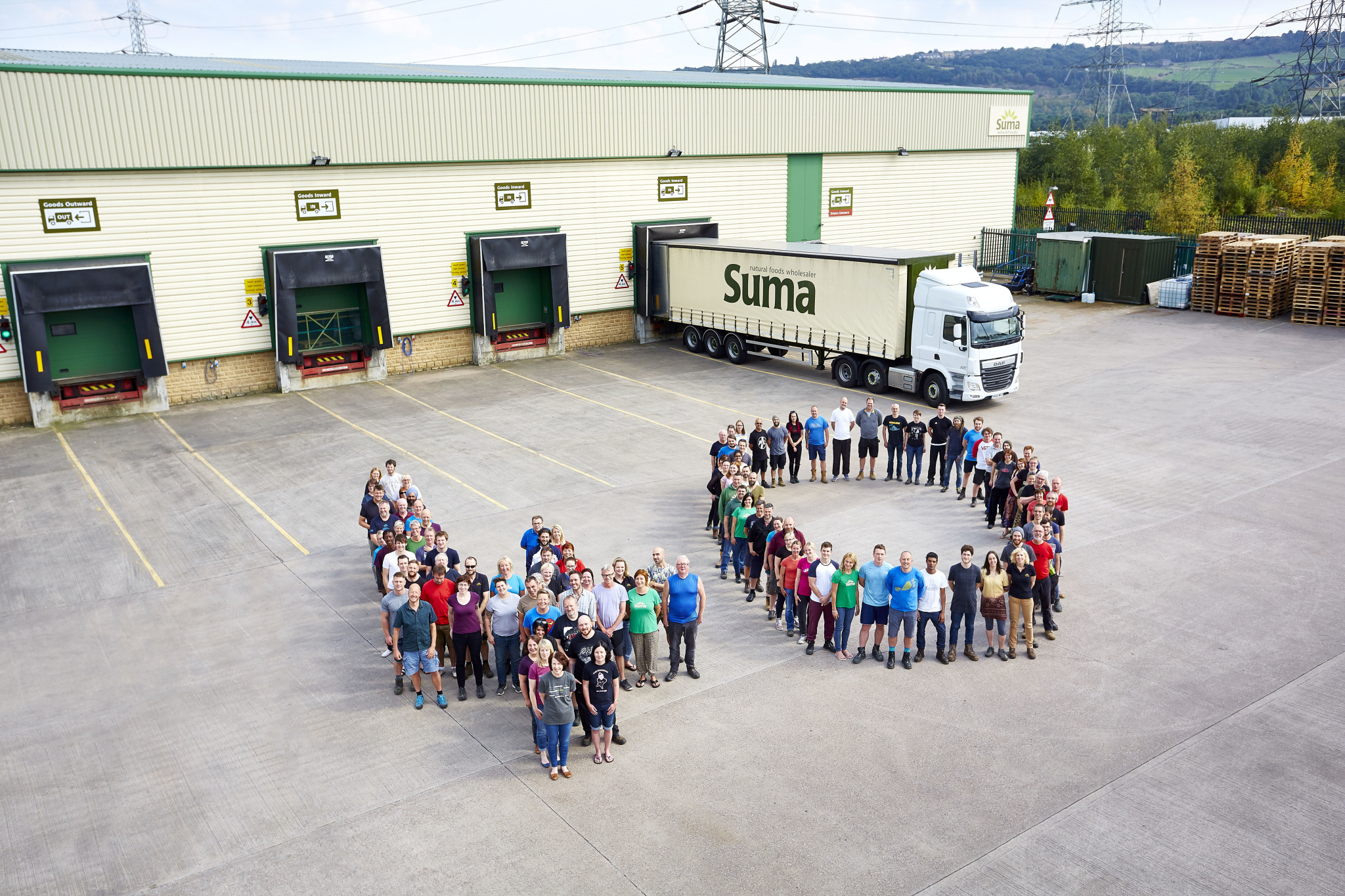 Suma Wholefoods worker cooperative is celebrating 40 years in business this month.
In 1977 Suma was bought by seven employees from Reg Taylor who had started a wholefoods business from his Leeds home.
As the coop grew, Suma moved from Leeds to Halifax and then to its current site at Lowfields Business Park in Elland, where it now supplies over 7,000 vegetarian products throughout the UK and worldwide.
Suma's range includes organic, fairly-traded and specialist diet foods along with environmentally-friendly cleaning and natural bodycare products.
"To be celebrating our 40th birthday is a great achievement, and it's down to the hard work of all Suma's members and workers, both past and present, as well as the support of our customers and suppliers," says Sheree Hatton, Suma's brand coordinator. "We hope that others can look at our co-operative business model and see that this can be as successful as other conventional companies."
Birthday celebrations have been taking place throughout the year, but on 15 September all workers will enjoy a special 40th birthday party, and will be able to toast to Suma's success with its limited edition birthday IPA Strength in Numbers beer.