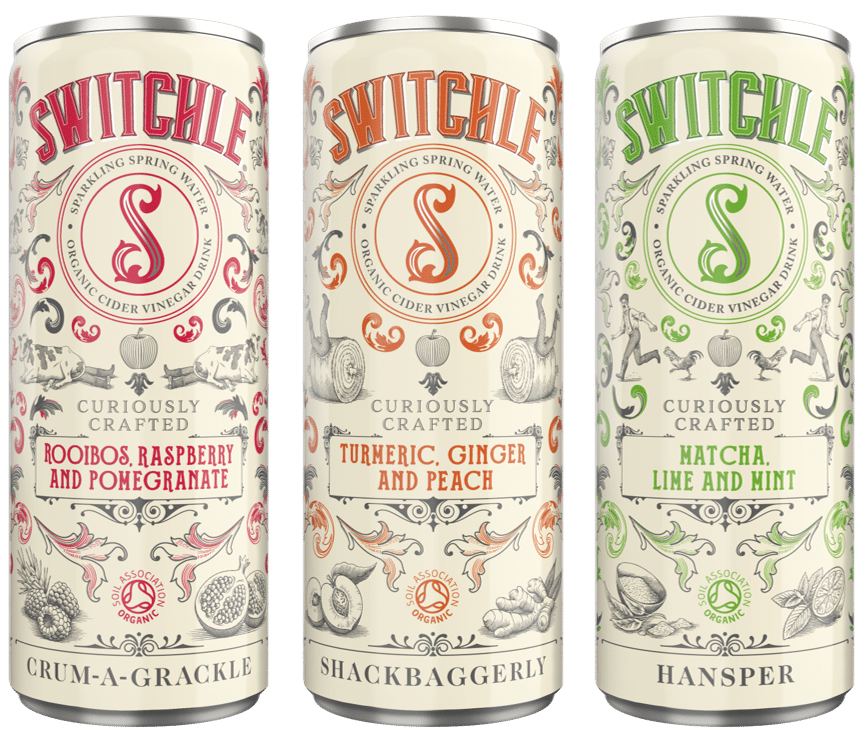 Switchle is a new certified organic, fermented adult soft drink designed to provide premium-crafted, refreshment with natural sustained energy.
The drink blends sparkling spring water, apple cider vinegar with mother, organic honey, fruit juices and botanical extracts, and is available in three flavours: Rooibos, Raspberry & Pomegranate; Turmeric, Ginger & Peach; and Matcha, Lime & Mint.
The drinks have just 55 calories per can and all three products contain 37% RDA of vitamin C.
Created to tap into the growing popularity for fermented drinks, Switchle is a modern take on 'switchel' which was made popular by colonial farmers in the US who added water and ginger to apple cider vinegar and honey to quench their thirst while harvesting.
"Switchle is our way of bringing something really innovative to the craft adult soft drinks category," explains Carlo Buckley, business opportunities manager, Healthy Sales Group. "It delivers a truly unique and relevant consumer experience from both a taste but also health perspective and we're really excited to finally bring it to market."