A new vegan grocery store, The Good Kind, has opened in Enfield, London, to show just how easy it can be to move towards a more plant-based diet and help carnivorous consumers eat less meat.
"Many people are so curious about what veganism is and the food it brings," explains owner Jessica Chan. "I believe that consumers not only wanted a plant-based grocery store – they wanted a plant-based grocery store specifically for meat lovers. Going plant-based can be hard for consumers who are trying it for the first time."
Chan believes supermarkets can be overwhelming for those transitioning to a plant-based diet as there is no guidance available on alternatives. "We launched The Good Kind to help those who love meat but want to eat less meat and don't know where to look. We are here to help by recommending good meat, cheese, dairy alternatives ­– the ones that actually taste good and make it easy for them to swap their usual beef for a plant-based beef burger."
The vegan category will continue to gain momentum as people want to eat better and realize that plant-based food is in fact delicious and incredibly easy to do
The Transition Zone is one of four distinct areas within the store and is aimed at meat lovers, new vegans and those transitioning to plant-based diets. Here, consumers can discover meat alternatives (bacon, chicken, beef burgers) and plant-based cheeses. The Good For You Snack Zone offers healthy crisp alternatives and the Sweet Indulgence Zone has a range of dairy-free chocolates and gelatine-free sweets.
"Our best sellers are Ima vegan sushi – Vegan Salmon Sushi Roll, Hoisin 'Duck' Sushi Roll and Vegan 'Tuna' & Sweetcorn Sushi Burrito," says Chan. "Meat alternatives have also been selling well – Beyond Meat Burgers and THIS bacon. In our healthy snacks category, customers love Other Foods Crunchy Shiitake Mushrooms."
There is also a Relaxation Zone offering a range of plastic-free bodycare, beauty and bathroom staples, including bath salts, skincare, handmade soaps, bamboo wipes and tissues.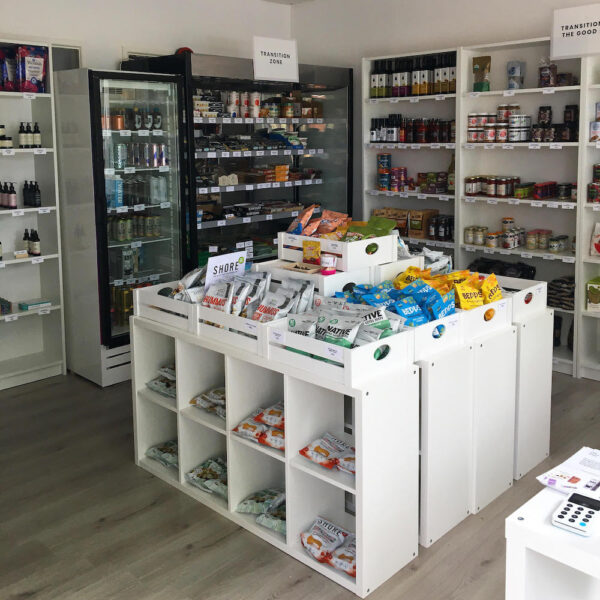 Chan believes consumer consciousness around the environment is helping drive the category. "The interest in veganism is so strong right now because we see the topic of climate change/sustainability in the mainstream media and the devastating effects it has on our planet – the Australian fires, plastic pollution in our oceans. It's hard to turn a blind eye and consumers want to be socially responsible human beings and do their bit, however small. We really try to encourage our customers to do what they can – it's not about going vegan all the way, but rather encouraging everyone to eat less meat even just once a week because if we all work together, collectively it will help the planet. At The Good Kind, there is no more divide between vegans and meat eaters. Everyone is welcome."
Starting a new venture during a pandemic is no easy feat, but this didn't deter Chan, who says customers have been really receptive to the idea of the shop. "It comes with its own challenges but there are always solutions to problems, like with all businesses we need to be creative and adapt to this new normal. We've found opening during a pandemic surprisingly good. This has been down to the support from our local community which has been phenomenal. We're so grateful. People are more willing to try new things and have more time. They are visiting and supporting local independent shops more. It's been so positive and we have seen a lot of interest and curiosity in our plant-based grocery shop."
Expressing optimism about the future of the store and the category, Chan says she has plans to expand into other neighbourhoods to help more meat eaters in London find good meat alternatives and inspire them to eat less meat to help the planet. "The vegan category will continue to gain momentum as people want to eat better and realize that plant-based food is in fact delicious and incredibly easy to do," she says. "It won't be going anywhere!"