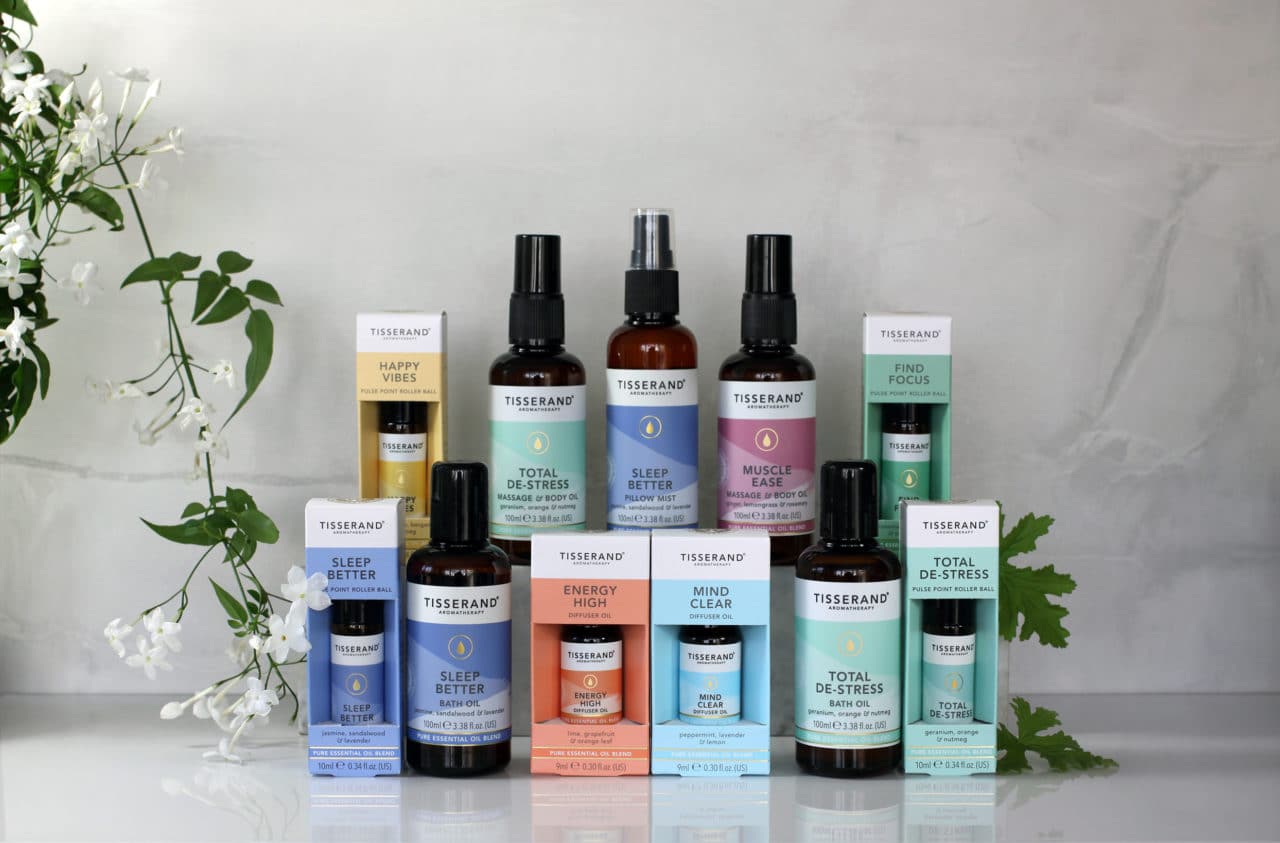 Tisserand Aromatherapy has unveiled its new-look Wellbeing collection as well as revealing some new additions.
The Aromatherapy Mists now come carton-free in a bid to eliminate waste, and the Bath Oils have transitioned to recyclable plastic. The rebrand includes an easy-to-follow colour-coded palette of pastels, so consumers can mix and match products.
The new packs also feature the signature droplet icon and gold foil detailing, and all contain quick and easy breakdowns of how to apply the products.
Three new products have joined the existing army of aromatherapy blends: The Little Box of Sleep, The Little Box of Relaxation and The Little Box of Energy make up the trio of Pulse Point Roller Ball Kits which come in handy 10ml sizes.
In addition, the award-winning Energy High blend is now available in a Diffuser Oil.