Whole Earth is to be an official supporter of Team GB ahead of the Tokyo 2020 Olympic Games under a new one-year partnership that will see the brand become the team's official peanut butter.
Whole Earth plans to 'fuel the hopes and aspirations' of athletes and fans in the run up to the Olympics in 2020 through an integrated campaign of advertising, in-store marketing, PR, experiential and social media.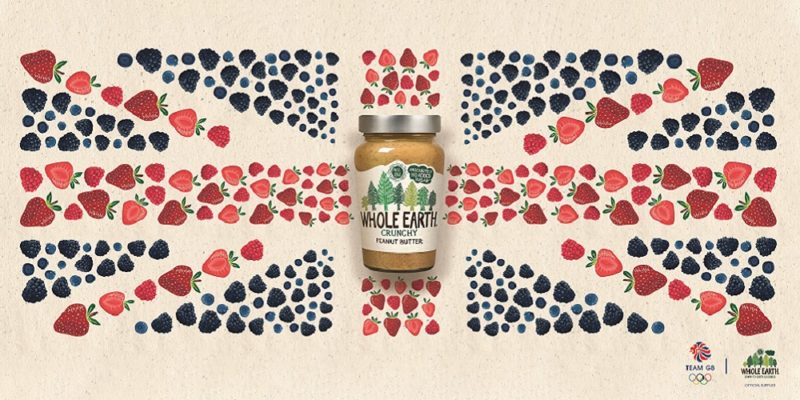 Already partner to the British Triathlon Federation and lead sponsor of the Man v Horse race in Wales, this new collaboration with the Great Britain and Northern Ireland Olympic Team is designed to showcase the brand's nutritional benefits on a much larger scale.
"Team GB is all about celebrating everyday people achieving extraordinary things in a way that truly unites and inspires our nation," explains Bryan Martins, marketing & category director at brand owner Wessanen UK. "It's about bringing out the best in people, and our country. That's an ethos that really chimes with our own brand values at Whole Earth – to be good for people, and good for the earth. We're relishing the chance to put our own distinctive mark on this partnership."
Adds Tim Ellerton, commercial director at the British Olympic Association: "We're proud and excited to be working with a brand like Whole Earth. Not only are their natural protein products extremely popular with athletes, their approach to sustainability and innovation is something which should be admired. We certainly look forward to the partnership and working together on the road to Tokyo 2020."