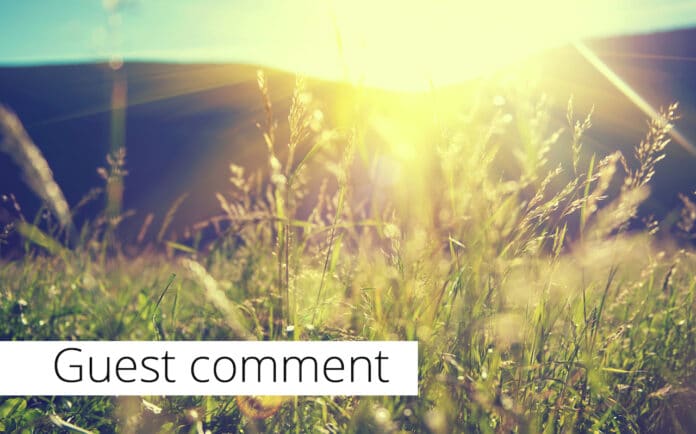 Hannah Bourne, assistant manager at Naturalife Bridport, reflects on the store's history as owner Kim Biss marks a significant anniversary in the family business.
When Kim opened the doors on Naturalife Bridport in June 2000, she, like most retailers could only hope she would be still here 20 years later. Stood here today on South Street in this gorgeous shop Kim has created, we wonder how many people we have met, laughed with and served.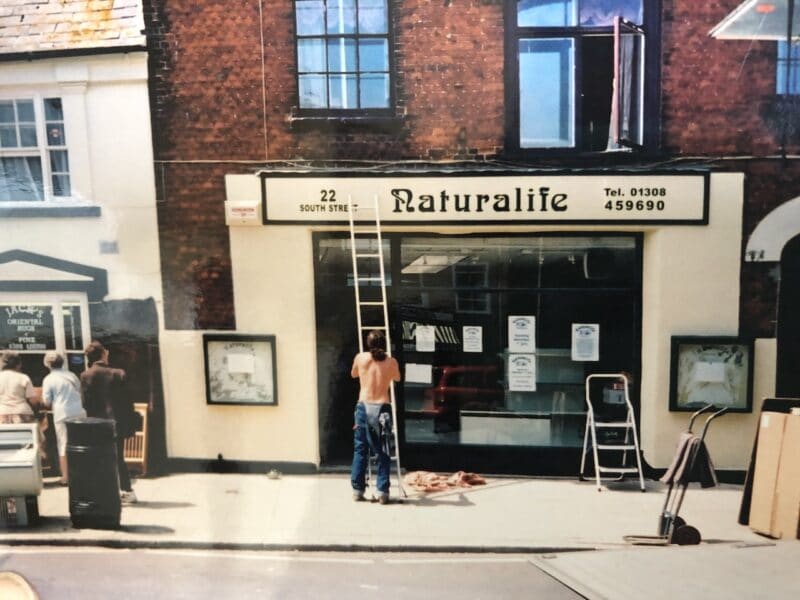 The shop had a complete refurb about four years ago thanks to a fantastic local builder and Martin, Kim's husband who designed the wonderful new layout. Oak fronted shelves, pendant lighting over the counter and a fresh new colour scheme gave it a new lease of life and has made it the cosy, inviting space that it is here on South Street. A place where people can feel safe discussing their health concerns or simply mooching around testing creams, smelling the soaps or sampling the artisan chocolate selection. There's always a comment or two about the smell of the shop as you walk in – if only we could capture it and bottle it!
We are lucky to be on a street that is full of independent businesses which has given Bridport's South Street its own eclectic, slightly bohemian identity. With Bucky-Doo Square here in the heart of it with lots of live music and the market every Wednesday and Saturday, South Street has been full of colour, energy and people. And then came COVID-19.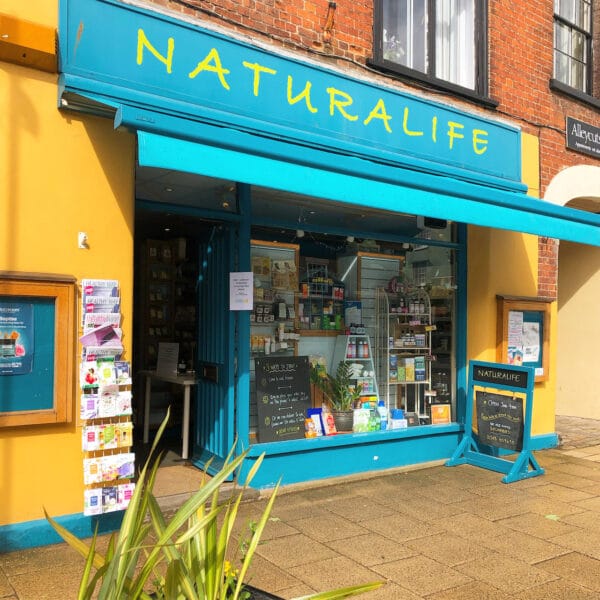 With us all tackling COVID-19 from our own shop fronts, we have all faced new challenges that we never imagined we would be tackling here in 2020. Martin summed it up perfectly when he said "For us it has always been about confidence," – about ensuring customers know that they can shop safely here, reassuring them and being sensitive to the feelings of those around us. From the thrill of seeing lots of people in the shop (this never wears off!) to now only allowing one customer at a time, with a queue outside, we are in strange, unprecedented times.
We are doing a lot of deliveries to customers who are not able to get to the shop and this, dare we say it, has been so enjoyable. We have had many a chat over the garden gate and given the low down on 'what it's like out there' to customers who have not been out for a long time. We will continue to offer this service to those who need it.
We may not be having the big anniversary bash that we had planned for right now to celebrate 20 years of Naturalife Bridport but that can wait. We are incredibly proud to be here, in our happy place here on the high street as an independent business and able to serve our wonderful loyal customers at a time when everything seems so uncertain.
Kim has created here a truly special shop and we, as her team, feel really proud to be part of it.
Hannah, Martin, Jude, Jude, Suzy and Jazzy