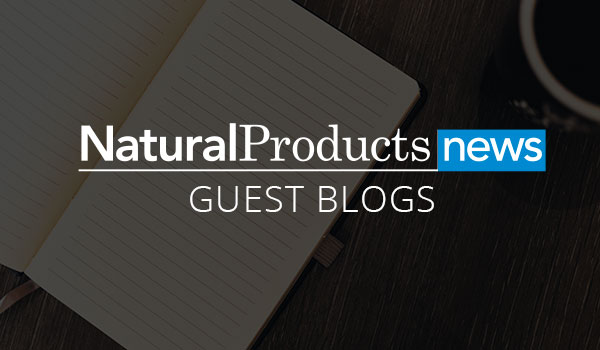 So here we are, approaching the end of 2017. And, although we are not quite there, I'm already reflecting on what has been a very exciting year for the organic sector.
Once again, we've seen the demand for organic grow. When we released our Organic Market Report at the beginning of the year we recounted a sixth year of market growth, a trend that shows no signs of slowing down. With 3,195 downloads of our organic consumer start kit and 47,000 #organicseptember tweets, the figures already tell us that this year's Organic September was the biggest yet. Clear messaging around what organic means, supported by plenty of brands and retailers coming on board with promotions, led to a spike in sales of 7.1% over the four weeks of September. While we've seen a consistent rise in sales of around 4% per annum, this impressive peak in September demonstrates that a little information can go along way for consumers and will provide momentum for further growth. Of course, our role now is to help the newly-converted grow their organic purchasing and explore different product categories.
With that in mind, we've wasted no time in planning this year's Organic Christmas. Recognising that Christmas is, for many, a time of indulgence we're encouraging people to 'trade up' to organic for their festive fare and gifting. Building on the success of Organic September, and with the added bonus of some festive cheer, we're expecting to see plenty of consumers stepping up their organic purchasing during December.
As we look ahead to 2018, for me the trick for the organic sector will be getting on board with some of the growing markets. Foodservice is one area in which we are seeing increased demand for quality, trust and traceability and is an industry where I see ever more growth potential for organic brands. This growth isn't just occurring in the public sector, driven by schemes such as Food for Life Served Here, but increasingly we are seeing more organic within the high street offering.
Export, too, will be an area of growth and opportunity for UK organic, and one where we need to be prepared and ambitious in the face of some uncertainty. I recently had the enviable task of attending dinner at the UK Embassy in Paris as part of an organic showcase event. Brands from across the UK were invited to showcase the best of British organic to the French industry, and an exclusive post-event dinner saw River Cottage's head chef Gelf Alderson demonstrating the excellence of British gastronomy as well as its produce. With UK food export generally underperforming when compared with other EU nations, organic in particular has an opportunity to rapidly increase its overseas distribution to meet the growing international demand for high integrity and high welfare food that the UK is recognized for. At the Soil Association we will be putting increasing effort into exploring the export market, as part of our ongoing work to help our licensees strengthen the resilience and profitability of their supply chains.
An area that I will be watching with interest going forward is the space where food and technology meet. Whether it is farmers investing in drones, the ever-growing market share held by online and app grocery shopping, or organic's booming presence on social media, digital is set to become an increasingly powerful tool in raising awareness and trust for UK organic. Our own trial with Provenance this year – where we used blockchain to track organic produce, giving the consumer the chance to see the journey of their food via an app – was evidence of the power of technology, and a learning curve in how organic can lead the way in embracing new tools and platforms. Of course, this is important to ensure our industry keeps pace with changing demands and new opportunities, but it's more than just that. In a world where some still see organic as 'going back to how we used to farm', embracing appropriate technology can be a very tangible way of showing that we are in fact very forward-facing.
All in all, 2017 has been a positive year and I feel confident that 2018 will bring ever greater opportunities. So rather than wishing you a restful festive season – which I hope you have nevertheless – I'm going to predict that this Christmas will be your busiest and most prosperous yet!