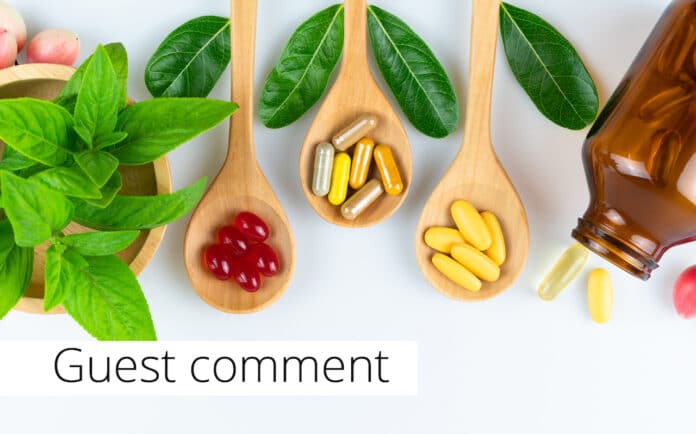 Alexander Barani, managing director of Kinetic Natural Products Distributor, is a natural beauty expert with over 15 years' experience in the natural and organic market. Here he unveils his top choice of immunity products and why they are so important today.
Nature's Answer Sambucus Immune Defence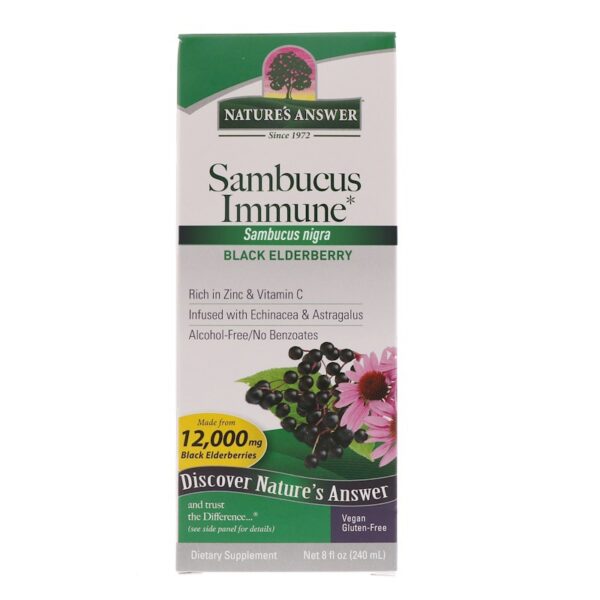 This unique formula is designed to support the whole family in times of need!
Suitable from the age of six, it's is a complex of holistically balanced, sustainably sourced botanicals, containing black elderberry (sambucus nigra), two well researched types of echinacea and astragalus. It also provides key nutrients, vitamin C and zinc that support the immune system.
It can simply be enjoyed by the spoonful, brewed into a tea or infused into a smoothie or juice.
Sambucus Immune Defence contains only pure and potent botanicals, that undergo a 'cold extraction' process allowing all their natural compounds to be retained. The formula is completely free from sugars, artificial sweeteners and preservatives. Safe and authentic, it is tested, verified and free from impurities.
Om Ommune Defence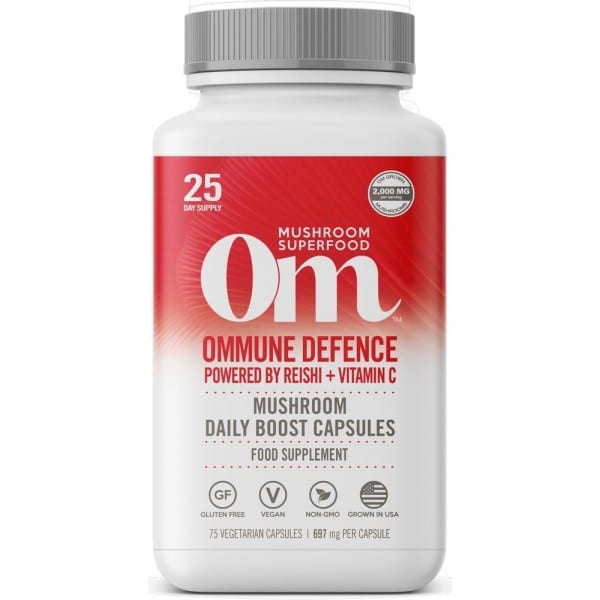 Om's Ommune Defence has been professionally formulated by a team of expert mycologists for the purpose of supporting the immune system. Each serving contains 2000mg of four well-researched, certified organic mushroom species, combined with 90mg vitamin C.
Om captures the whole food, full-spectrum life cycle of reishi, maitake, shiitake and agaricus blazie mushrooms. Research indicates that beta-glucans (1,3/1,6 beta-glucan) found in these functional mushrooms help to modulate and support the immune system.
Non-GMO project verified, certified organic, kosher, gluten-free, vegan and paleo friendly.
Mykind Organics Vegan Vitamin D3 Spray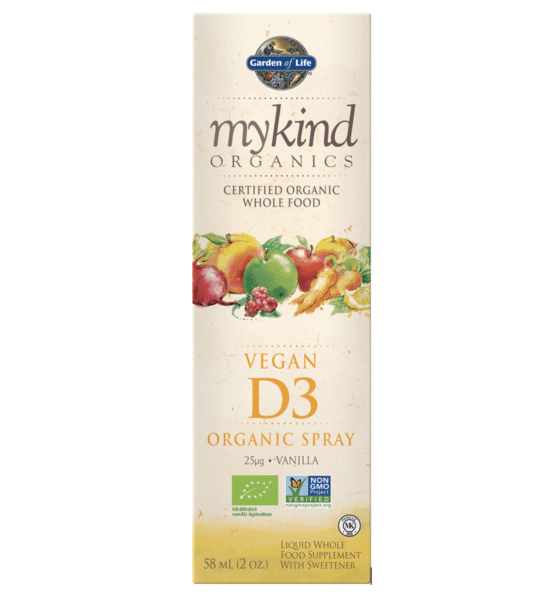 This deliciously flavoured spray is designed to provide a highly absorbable, biologically active form of vitamin D3. Vitamin D contributes to the normal function of the immune system along with a healthy lifestyle and balanced diet.
Derived from organic lichen, is it certified vegan, certified organic, non-GMO project verified, certified kosher and certified gluten-free.
Nature's Answer Oil of Oregano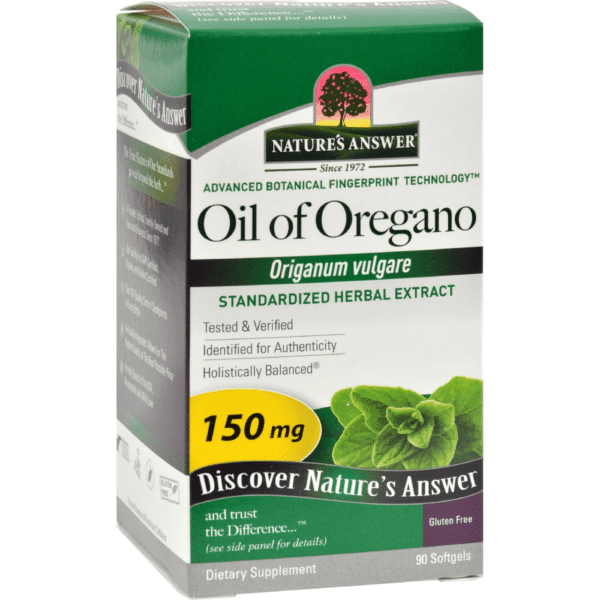 This pure and concentrated, alcohol-free herbal liquid supplement provides a daily serving of 13mg of wild harvested Mediterranean oregano leaf extract, suspended in a base of extra virgin olive oil. Standardized to provide a guaranteed level of active constituents, each serving (four drops) provides 7mg of carvacrol.
Research indicates that the active constituents, carvacrol and thymol, exhibit anti-bacterial and anti-fungal activities. It is widely used for the purpose of supporting the immune, respiratory and digestive systems.
Nature's Answer provides a cold extracted liquid supplement with fast and efficient absorption. Free from sugars, preservatives, binders or colourings, it is certified gluten-free, kosher and GMO-free.
Ener-C Multivitamin Drink Mix – Tangerine & Grapefruit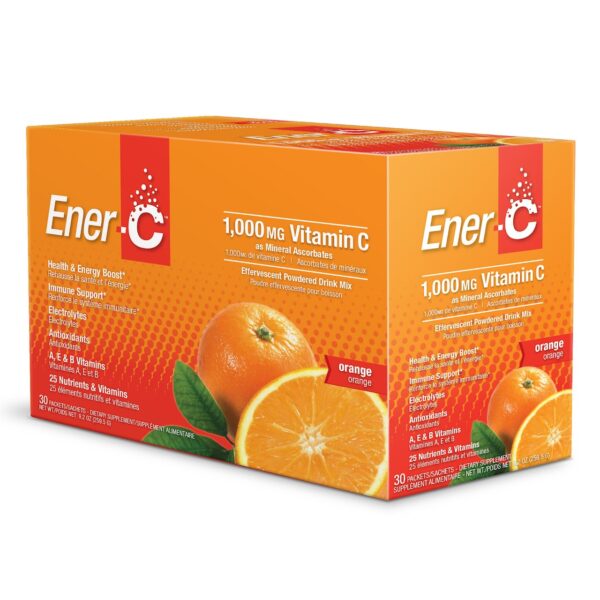 Ener-C Multivitamin Drink Mix is a natural and caffeine-free way to support your health, immunity and energy. It is packed with 1,000 mg of vitamin C per serving, and 24 other nutrients in their mineral ascorbates forms for superior absorption and bioavailability. It is a deliciously effervescent, natural citrus drink mix.
If you want to stay healthy year-round, especially during cold and flu season, Ener-C can help by making sure you keep your levels of vitamin C and zinc up, along with a healthy lifestyle and balanced diet. It is free from GMOs, gluten, artificial flavours and colours.
Claims are based on clinical research, are not aimed to diagnose, treat, cure or prevent any disease. Food supplements should be used within the framework of a healthy lifestyle and not used as substitutes of a varied and balanced diet.