As we enter 2020 – the year that sees Nelsons celebrate its 160th year – CEO Claire Ferguson tells Jane Wolfe how authenticity and social responsibility are central to the company's ethos and how staying relevant will help double the business within the next five years
You took on the role of CEO at Nelsons in December 2016, how did this come about?
Earlier that year, while I was at Johnson & Johnson – where I was incredibly happy and had a great career – I was approached to have a discussion with Nelsons. I met with the owners Robert and Patrick Wilson and was captured by their vision, ambition, knowledge, passion and their absolute leadership in the area of natural health. I was hooked and I wanted to be part of it. I've always worked in healthcare – it is what I feel passionate about, I can't imagine working in any other area – and natural is 'where things are', so it felt the obvious move.
From a consumer perspective, two-thirds would choose natural, so it's now the mainstream and it's the growth driver. And from a personal perspective, I grew up in Bristol where we were very lucky to have the Bristol Homeopathic Hospital; homeopathy and wider natural health has always been very important to me and something I have personally benefited from greatly.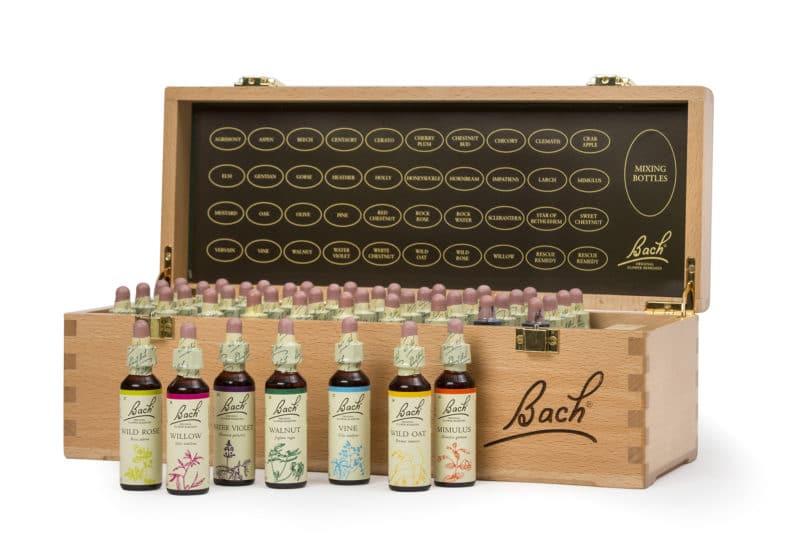 Having worked at a large firm like Johnson & Johnson, how did you find the move to Nelsons?
Actually, it was a pretty smooth transition. I was ready for it to feel very different, but the Nelsons brands, such as Rescue, Bach and Spatone, are global – we've got five-and-a-half million users, so I don't feel like I've come to a small company. I feel like I'm part of a global leader. In terms of the people, I've always worked for companies that are absolutely passionate about what they do – that's very important to me – and that's exactly what it's like at Nelsons.
What about ethically?
Actually, I've always worked with companies whose goals I feel very aligned with, and that includes Johnson & Johnson. With Nelsons, I remember that first meeting and how engaged I felt by meeting Robert and Patrick and what they had done in the business and what they wanted to do. I guess it's different when you're working with people in a private business because it's in their DNA. So, while the values are strong across a number of companies, it is personal in Nelsons in a really good way.
In such a competitive market, how is an established brand like Nelsons able to stay up-to-date and react to trends?
We're 160 years old this year and it's amazing to look back to that first pharmacy in Mayfair and see that now we're in 70 markets. I love the combination of genuine heritage with modern relevance – it's a unique combination. A lot of brands today create a story about their heritage, but our heritage doesn't need creating. Consumers are savvy; they want brands that have real authenticity. Employees, especially millennials, want to work for companies that have authenticity and relevance.
Look at our liquid iron supplement, Spatone, [that comes from the Trefriw Wells Spa] – the Romans went to that spa, the Victorians went to that spa, and as a pregnant woman I was recommended it – so it is still as relevant for today's hectic and busy lifestyles as it was for previous generations. Or the history of Dr Bach and the 38 flower remedies he developed to support a person's emotion or mood at any given time, and now Lionel Messi, one of today's most famous international footballers, uses Bach.
A lot of brands today create a story about their heritage, but our heritage doesn't need creating. Consumers are savvy; they want brands that have real authenticity.
It's all about the user and understanding the trends. We have a fantastic insight and ethos within our business. We put the user at the centre of everything we do and that enables us to give them what they want now, as well as keeping up with future trends. The areas we're working in – sleep, stress, energy – are just getting more and more relevant, and I think as long as we keep the user at the centre, that will continue.
Education is also fundamental to Nelsons, and we're planning to dial up education even further. We have a real responsibility as a market leader to drive more education – for healthcare professionals and practitioners within natural health, as well as consumers. We have websites for all our brands and a strong social media presence, but we know consumers are hungry for more education.
Tell me about some of your recent marketing campaigns
We recently ran a campaign for Rescue Remedy which was fronted by Cherry Healey. The idea was to write a letter to your younger self about your achievements, what helped you become the person you are today and what you wish you'd known. I did it myself and loved it!
We also ran a huge Rescue campaign with sampling at Gatwick and Stanstead. Everybody thinks that going on holiday is fantastic, but it can be quite stressful – it was energizing to see the number of people who pulled Rescue out of their bag and said they never travel without it!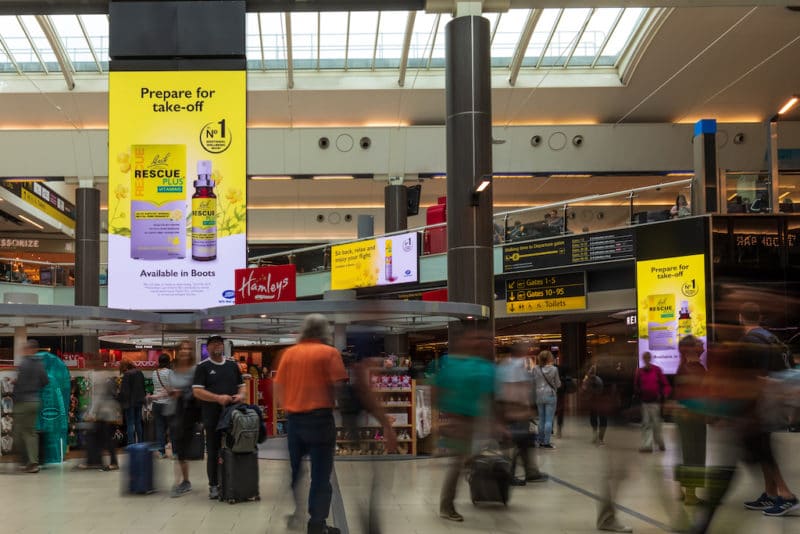 We have a wonderful Bach campaign too – 'Let me be me' – which really resonates with me. It focuses on everyone being unique and draws on personalization, which is such a big trend at the moment. As there are 38 Bach remedies, the combinations are almost infinite.
So we're pretty busy – there's a lot going on! We've got a hugely talented marketing team and I'm so proud of their creativity and what they do.
How does sponsorship work in this regard?
There are two sides to it – there's the brand piece and then there's the Nelsons' sponsorship, for example at the RHS Chelsea Flower Show [sponsoring the Horatio's Garden].
On the brand piece we had Cherry Healey, as I said, and Fearne Cotton also recently talked about Rescue Remedy on Instagram. It depends brand to brand who we think would really connect with our users, but we only work with people who are personal users – that authenticity is important for us. We do a lot of sponsorship, but we are incredibly lucky to have a huge number of celebrity followers who often talk about our products on social media. So, yes, sponsorship by celebrities is important, but we get a lot of that endorsement anyway.
On the corporate side, social responsibility is part of the Nelsons DNA. We're excited about our partnership with SportsAid, which supports young aspiring sports stars in achieving future success. This fits well with our vision to support generations to live happier and healthier lives, so we're partnering with a number of Paralympians, some of whom are competing now, and some who'll be competing in future. And that's not just a financial investment – we follow the athletes and work with them on their social media profiles, so it's a lovely partnership.
We only work with people who are personal users – that authenticity is important for us. We do a lot of sponsorship, but we are incredibly lucky to have a huge number of celebrity followers who often talk about our products on social media
And it's not only big, high-profile partnerships. We work with several homeless centres in London. Sleep deprivation is a real challenge for homeless individuals, and our pharmacy does fantastic work with those centres. It's incredibly humbling hearing how they help people rebuild their lives.
There are a lot of international charities we work with too, for example in Africa with clean water. So it's multi-level, but I guess it comes back to values – it's pretty humbling to be part of a company where making that impact is a fundamental aspect of business.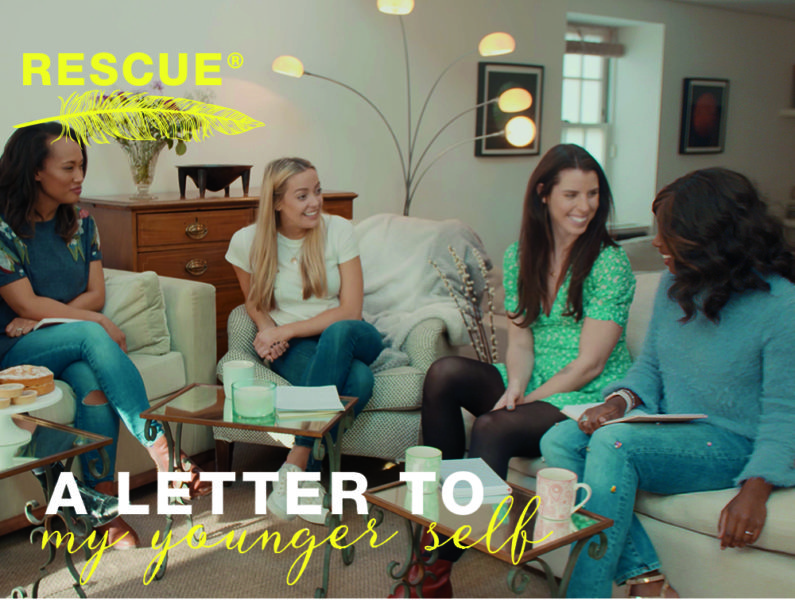 What are the main changes you have seen the business undergo?
Nelsons was an excellent business when I came in, so it has been about building on that rather than completely changing things. Something that I've focused on a lot is the user – I always start with who is the user, who is using our products. And while that was there before, I dialled it up. Every conversation needs to start with how we're helping our user, or we're not having the right conversation.
Natural health is an £8 billion category, with 7% growth, which is incredible. So, for me, it has become mainstream healthcare now. We believe we're at the forefront driving that growth. We have stepped up our ambition even further, challenging ourselves on what's possible in terms of our growth and how big we can be as a company. We firmly believe we will double this business in the next five years. One of our challenges is that there's always so much opportunity, but what we've done is focus on the key areas we want to go after and made sure we're delivering on those with excellence to serve our users.
You mentioned doubling the business, could you expand on this? Would that be through new launches or new markets?
Well we've already got a substantial global footprint, so it's not so much about new markets; it's an exciting combination of both our current business and new innovation. With our current core products, we know there is a lot of possibility for growth. We might be the number one natural sleep and stress product globally, but there is plenty of opportunity out there. But innovation is important as well, and there are new trends coming through – these might be new active ingredients, new formats and delivery.
In terms of the areas we're looking at, we are leaders within sleep, stress and energy, so that's what you'll see coming through; we will be driving innovation within those categories. We also firmly believe that there should be more in the market for children and parents, and those are big areas where you'll see new product launches. We've already achieved a lot on our journey and the future ahead is even more exciting! Here's to the next 160 years!