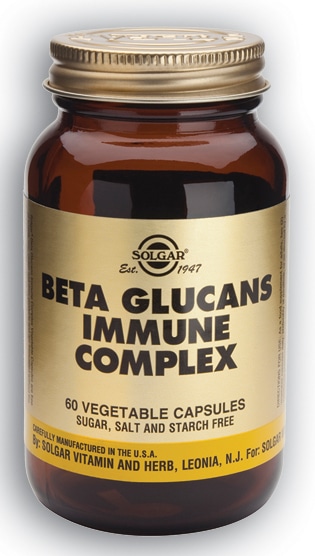 In 2011 the natural products sector overcame many challenges to offer consumers and retailers real innovation
Despite looming legislation and the rising price of raw ingredients, 2011 proved to be another upbeat year for the natural products market. In fact, consumers' desire for effective natural and healthy products seemed to be gaining pace rather than slowing down. Here's just a few of our highlights from the year…
Natural beauty
This high value category offered retailers a serious point of difference during the year – so much in fact that well-respected industry figures like Marion Allen used it as the focus of new store openings. Faith in Nature scored a hit with its clever Refillable Roll-on deodorants, while Pukka and The Green Grocery blended a mind/body/soul philosophy with natural values for their new releases. Brands like Bulldog made its pride to be British an integral part of overall marketing while Natural Empathy put the Union Jack at the heart of its packaging.
VMS
Many brands were keen to prove their passion for the independent sector with new products. Functional supplements designed to address specific health issues led the way, such as FemEze from Natures Aid, while superfoods gave a strong showing from Terranova's Fresh Freeze Dried Botanicals and Organic Burst brought a new twist to the sector.
Coconut products
Every year there's one ingredient that gets picked up by the media – and this time around it was coconut. VitaCoco added glamour to shelves with its Rhianna-endorsed health drink, and Tiana strengthened its core offer with Premium Organic Crystallised Coconut Nectar. Fresh Green Cooking Cream took the concept one step further with gourmet-style cooking sauces aiming to add coconut goodness to home cooking – but without the distinctive taste.
Despite looming legislation and the rising price of raw ingredients, 2011 proved to be another upbeat year for the natural products market. In fact, consumers' desire for effective natural and healthy products seemed to be gaining pace rather than slowing down. Here's just a few of our highlights from the year…
Beta Glucans Immune Complex
Solgar Vitamin and Herb, Beggars Lane, Aldbury, Tring, Herts, HP23 5PT
Tel: 01442 890355 Fax: 01442 890366
[email protected]
www.solgar.com/uk
Research has established that many nutrients play an integral role in the functioning of the immune system. The immune system is designed to defend against millions of bacteria, microbes, toxins, viruses and parasites that we encounter on a daily basis. It is a complete structure, needing a multifactorial approach to function efficiently. Solgar has combined six key nutrients with a berry blend to provide this comprehensive formula. The primary ingredient is Beta1,3 Glucans; derived from the cell wall of fungi and yeasts and is known to stimulate macrophage activation.
Baby Zilli
Food Sellers Limited
Tel: 01733 370900 Fax: 01733 370910
[email protected]
www.foodsellers.co.uk
Baby Zilli Organic Baby Food, launched early 2011, is the nutritiously balanced and very competitively priced range created by celebrity chef Aldo Zilli.
This range, following Aldo's high standards of flavours and tastes, includes Stage 1,2 & 3 as well as "Brekkies" and "Puds" (all in convenient pouches) and the new Organic Juice Drinks (for 12 months Plus) in handy cartons. The whole range has: No Artificial Ingredients, No Artificial Colours, No Preservatives, No GM or E Numbers, No Added Sugar or Salt, No Bulking Agents. Just 100% Pure Organic Goodness – "Good enough for Mama & Papa to eat!"
Kara Dairy Free Original & Calcium
Kara Dairy Free, Coconut House, 15 Aston Court, George Road,
Bromsgrove, B60 3AL
Tel: 01564731980 Fax: 01527831904
[email protected]
www.karadairyfree.com
Kara Dairy Free milk alternative has rapidly become one of the Health Trade's 50 best-selling food & drink products. Enriched with calcium, Kara Dairy Free milk is a unique dairy free alternative to cow's milk made with freshly pressed coconut milk. With the same fat level as semi-skimmed milk, Kara Dairy Free is 100% dairy and cholesterol free, soya free, and gluten free. It is palatable and versatile either as a refreshing drink, or can be added to tea & coffee without curdling. And with a fresh, clean, natural taste it won't dominate delicate sauces, baking or favourite breakfast cereals.
Serrapeptase 80,000iu
Natures Aid, St George's Park, Preston, Kirkham PR4 2DQ
Tel: 01772 686231 Fax: 01772 688700
[email protected]
www.naturesaid.co.uk
This remarkable enzyme, known as the silkworm enzyme, is actually produced by a friendly bacterium found naturally within the silkworm. It is utilised by the silkworm to dissolve its protective cocoon without having a detrimental effect on the living cells of the emerging silk moth and is what is known as a proteolytic enzyme. Proteolytic enzymes are known to be useful in supporting the body fight inflammation.
It is essential that this useful supplement is enterically coated to prevent the enzymes from being broken down in the stomach and being destroyed by the stomach acid. Natures Aid Serrapeptase 80,000iu, available in 30 & 90 Tablets, £5.95 & £17.35 respectively.
Antipodes Saviour Skin Balm
Kinetic Enterprises
Tel: 0845 0725 825 Fax: 0845 0725 826
[email protected]
www.kinetic4health.co.uk
Antipodes Saviour Skin Balm is a potent conditioning balm that offers skin troubles pure salvation. Nature's richest oils are blended with the power-packed antibacterial, antifungal and antimicrobial healing properties of Australian tea tree and New Zealand totara. Cell and skin repair are dramatically optimised by antioxidant-rich echinacea and Vinanza grape seeds in this pure and natural cure-all that brings rescue daily. Use on the whole family to help with dry/cracked skin, grazes, bruises, chapped lips, sore muscles, sunburn, baby care, protection after shaving, cuticle strengthening and in-flight hydration.
Terranova – Full-Spectrum Multivitamin Complex
Kinetic Enterprises
Tel: 0845 0725 825 Fax: 0845 0725 826
[email protected]
www.kinetic4health.co.uk
Terranova Full-Spectrum Multivitamin Complex is a highly active comprehensive mineral and vitamin formulation made from natural, unmodified super foods and botanicals designed to maintain good health. An intensely synergistic complex of whole, unadulterated and enzymatically-active botanicals and phytonutrient-rich foods known as MAGNIFOOD which enhances the bioavailability of the ingredients, increases the product's micronutrients and protects the ingredients from oxidative damage. Contains Spirulina, Green Barley Grass, Stabilised Rice Bran, Sea Buckthorn, Blackberry Fruit and Watercress.
Nutiva Organic Extra Virgin Coconut Oil
Kinetic Enterprises
Tel: 0845 0725 825 Fax: 0845 0725 826
[email protected]
www.kinetic4health.co.uk
Nutiva uses fresh certified organic coconuts and the meat is carefully chopped, washed, and then dried. Then the meat is cold-pressed to make the delicious virgin coconut oil. The processing of coconut oil is key to optimising its taste, texture, colour, and aroma. There is no comparison between Nutiva's cold-pressed, organic extra-virgin coconut oil. It has a light taste, pleasant aroma, and pure white colour. Coconut oil is about 50 percent lauric acid, a rare medium-chain fatty acid found in mother's milk that supports healthy metabolism and is now being studied for its anti-fungal, anti-viral, and anti-bacterial health-protecting properties.
Apple Cider High Strength™
New Nordic Ltd
Unit 20 Brough Business Centre, Skillings Lane,Brough HU15 1EN
Tel: 01482 300695 Fax:01482 300696
[email protected]
www.newnordic.co.uk
The hugely successful Apple Cider High Strength tablets are recommended to people who want help to manage their fluid levels and break down of fats in the digestive system. The tablets are based on a Swedish apple cider formula with artichoke and dandelion. Apple cider has been traditionally used in Scandinavia for its high acetic acid and OPC antioxidant activity. Apples have the highest OPC antioxidant content of any fruit, herb or vegetable. Globe artichoke helps to break down fats in the intestine and improve digestion. Whilst dandelion helps maintain a healthy fluid output, helping people who may suffer with water retention or excess body fluid.
Jason Haircare – Jojoba Long & Strong Shampoo and Conditioner
Kinetic Enterprises
Tel: 0845 0725 825 Fax: 0845 0725 826
[email protected]
www.kinetic4health.co.uk
JASON Long and Strong Jojoba Haircare has been formulated specially with natural jojoba seed oil to replenish moisture, antioxidant-rich camomile and grapefruit extract to promote healthy hair growth, yucca extract and Vitamin B5 to strengthen and help prevent breakage and split ends and wheat protein to improve elasticity. All JASON haircare products underwent a reformulation to improve performance and to offer a haircare system for each hair type. The design of the bottles is inspired by a 1950s milk bottle and all JASON packaging is made from a minimum of 50% post-consumer resin plastic.
PURE Papaya Ointment
ONE Beauty Ltd. Contact: Nic White
Tel: 0800 043 3285 Fax: 0800 007 3285
[email protected]
www.purepapaya.co.uk
Papaya combined with soothing calendula, shea butter, jojoba oil, macadamia oil, vitamin E, beeswax and silica, ensures that PURE Papaya Ointment provides the perfect combination to soothe, moisturise and protect your skin.
PURE Papaya Ointment is great for dry irritated skin, chapped lips, nappy rash, cracked nipples, dermatitis, eczema, softening hard skin and much more. Award winning PURE Papaya Ointment is the ultimate multipurpose skincare product and year round skincare saviour.
PURE Papaya Ointment contains nutrient & probiotic-rich fermented papaya, is100% natural and petrochemical free, and is available in 25g and 100g tubes, as well as family sized
200g jar.
Bio-Kult Candéa Probiotics
Lizzie Hardy
Tel 01460 243230 Fax: 01460 249543
[email protected]
www.bio-kult.com
Bio-Kult Candéa is a probiotic supplement with added garlic & grapefruit seed extract. Taken daily it can help strengthen the body's natural defences against Candida overgrowth and may help to prevent it changing from its yeast-like form to the invasive filamentous fungus form. Bio-Kult Candéa contains seven strains of probiotic bacteria to reinforce the gut microflora, helping to prevent Candida from finding sites in the gut to grow, they also lower the gut pH so that Candida, which prefers a more alkaline environment cannot thrive. The supplement also contains garlic & grapefruit seed extract – proven natural antifungals.
Available in all good health food stores or visit www.bio-kult.com for more information.
Organic Fibre Plus and Aloe Vera Juice
Pukka Herbs Ltd.
Tel: 0845 375 1744 Fax: 0117 964 0804
[email protected]
www.pukkaherbs.com
Over the festive period, many of us find ourselves overindulging in rich food and drink, so during this time it's important to support our digestive health. Pukka's Fibre Plus powder is a blend of organic fibre from psyllium husk, slippery elm, linseed and aloe vera juice. This incredible powder naturally supports and maintains a healthy digestive system.
Also try Pukka's Organic Aloe Vera Juice. Cleansing and cooling, aloe vera is an incredible plant which has been used for centuries to aid digestion. Free from synthetic preservatives, Pukka's Aloe Vera Juice contains the juice of leaves harvested in pristine conditions.
Organic Burst®
Simply Organic Europe Ltd., 3rd Floor, 207 Regent Street, London, W1B 3HH
Tel: 02035659126, 07825837260
[email protected]
www.organicburst.com
Organic Burst® is a new potent range of superfood supplements. Each product offers a clear health benefit for the customer: Acai for anti-ageing, Baobab for revitalization, Spirulina for anti-stress, Maca for endurance and Wheatgrass for detox. Organic Burst® supplements are completely pure and do not contain any fillers, chemicals or additives. The raw ingredients are sourced from ethical and environment-friendly growers. The products are certified organic by the Soil Association and suitable for vegans. Strict quality control and purity of ingredients make their superfoods particularly rich in vitamins and minerals, dietary fibre, essential fatty acids, bioactive compounds, prebiotics and amino acids.
MENOPAUSE TINCTURE
Swiss Herbal Remedies 3 St Mary Street, Cardiff, CF10 1AT
Tel: 02920417803 Fax: 02920388781
[email protected]
Licensed Menopause Tincture 100ml and 50ml. For hot flushes. Menopause Red Peony Root Tincture is a traditional Herbal Medicinal product used for the symptomatic relief of the hot flushes that are associated with the menopause. Made in the UK on a biodynamic farm. How cool is that?
Swiss Herbal Remedies has a range of over 50 Tinctures and 12 Alcohol free Herbal Extracts with more next year. We also have Hemp Seed Oil, Flax Seed Oil Well Oiled, Hemp Seed Oil Cream. And, back this month by popular demand, the only vegetarian organic Hemp Seed Oil 1 gram capsule. Even better news we have the whole range on buy 4 get 1 free offer (For direct orders only). Available until January 6th 2012 Products also available from CLF Distribution.
Weleda Baby Calendula range
Weleda UK, Heanor Road, Ilkeston,
Derbyshire DE7 8DR
Tel: 0115 944 9222 Fax: 0115 944 8210
[email protected]
www.weleda.co.uk
The Weleda Baby range continues to grow in both esteem and popularity, with a following of midwives and celebrity mums singing its praises. Products regularly perform outstandingly in tried & tested editorial features and reader awards. The range has won a staggering 13 baby awards in the past 12 months, including Prima Baby, Green Parent, Practical Parenting, Your Healthy Living and Janey Lee Grace Platinum awards, plus numerous accolades from family websites such as LookFantastic, LovedByParents and MummyzWordz. Weleda Baby has seen double digit growth in 2011 and is currently nominated for a Mother & Baby magazine 'Best Skincare' award.
Amisa Organic Gluten Free Oat Cereals
Amisa
Tel: 0208 547 2775 Fax: 0208 546 9942
[email protected]
www.amisa.co.uk
New Amisa Organic Gluten Free Oats provide a warming, nutritious start to the day for Coeliacs – or for those simply wanting to reduce their gluten in-take.
Special diet and nutrition brand Amisa has launched these three wholegrain, pure oat cereals as an extension to its range of organic breakfast cereals. Choose from Pure Porridge Oats; Pure Porridge Oats with Apple & Cinnamon, or delicious Fruity Oat Muesli with cranberries and strawberries.
All three cereals are produced in a gluten free environment and batch tested for gluten using ELISA methods, so consumers can be assured they satisfy EU gluten free regulations.
BetterYou™ DLux
BetterYou Ltd, Unit 5 Chambers Way, Thorncliffe Park, Chapeltown,
Sheffield, S35 2PH, UK
Tel: +44(0)114 220 2229 Fax: +44(0)114 220 2230
[email protected]
www.betteryou.uk.com
Developed in conjunction with healthcare pioneer Jan de Vries, the BetterYouTM DLux range features the market's first daily oral vitamin D sprays and the ultimate in both absorption and convenience. The range comprises of three optimum strengths, 400iu, 1,000iu and 3000iu per spray. The strength of the concept and the importance of the vitamin allows expansion into specialist markets and DLuxPregnancy combines vitamind D with Folic Acid, and vitamins B1 and B6. Sprayed under the tongue for optimal absorption, these sugar free products contain only natural ingredients and are suitable for vegetarians. Vitamin D is becoming known as our most important vitamin and the BetterYou DLux range has ensured market innovation and dynamism.
Soon to be introduced to the BetterYouTM range is Boost, a sublingual vitamin B12 spray.
BNatracare Maxi Pads
Bodywise (UK) Ltd
Tel: 0117 982 3492 Fax: 0117 982 3489
[email protected]
www.natracare.com
For the past 22 years, Natracare has been at the forefront of innovation and development of organic and natural, ecologically and ethically sound feminine hygiene products. Natracare is passionate about making their products ever more relevant for today's young women seeking the healthiest and most eco-friendly hygiene products. For this reason they have redesigned their Natracare Maxi Pads so that they are longer and more absorbent and durable than ever. Still made from totally chlorine-free, plastic- free natural materials (so they are still biodegradable and compostable) like the Natracare Ultra pads, the Maxis will now have a certified organic cotton cover. These upgraded products will be packed in compostable bags making them more compact and easier to store.
Vita Min Fix 50ml
Green People
Tel: 01403 740350 Fax: 01403 741810
E-mail: [email protected] Web: www.greenpeople.co.uk
A 24 hour skin solution – this vitamin, mineral and antioxidant packed face moisturiser is suitable for normal, dry and mature skin. Using only the highest quality certified organic ingredients chosen for their anti ageing and wrinkle reduction properties which give the appearance of younger looking skin. Evening Primrose and Avocado oils regenerate and deeply nourish, whilst marshmallow and seaweed promote the production of new cells. Delicately scented with fairly traded Rose Geranium.
Certified Organic and suitable for vegans, vegetarians and sensitive skin.
Made without Parabens, Lanolin, ethyl alcohol, artificial perfumes, petrochemicals, phthalates and all other "nasties"