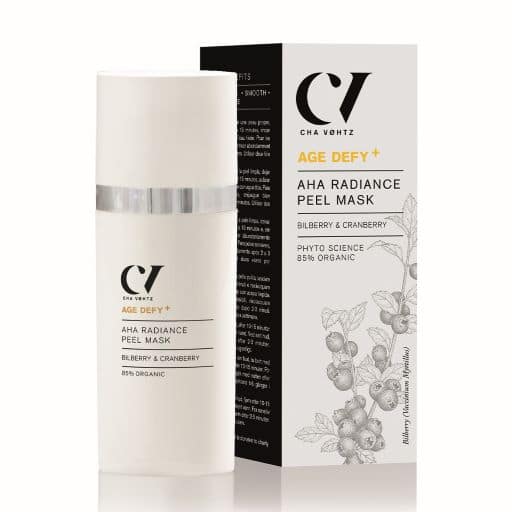 UNMASK RADIANT, VELVET SOFT SKIN
Organic beauty brand Green People has expanded its Age Defy+ range to offer a home-spa AHA mask that leaves skin velvet soft as it promotes cellular renewal and a bright, youthful complexion.
Age Defy+ by Cha Vøhtz AHA Radiance Peel Mask features natural fruit extracts that deliver 5 gently exfoliating AHAs to the skin. Working in synergy, the AHAs smooth the skin by breaking down the bonds that anchor dead skin to the surface. Replenishing Aloe Vera soothes and protects while a beautiful blend of Cranberry, Rosehip and Pomegranate oils nurture a healthy, radiant glow.
RRP: £36
Green People
Tel: 01403 740 350
www.greenpeople.co.uk