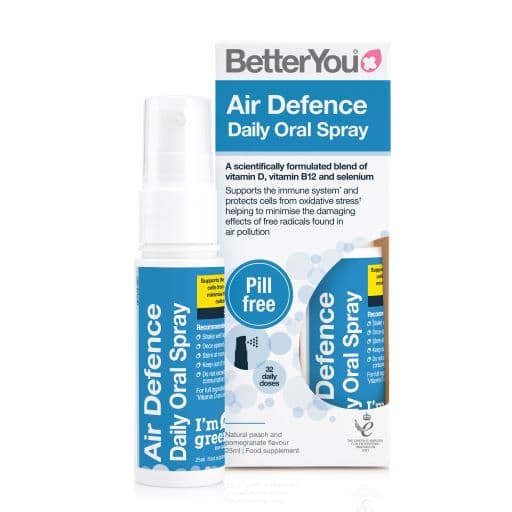 A unique blend of vitamins D, B6 and B12, folic acid and selenium, BetterYou's new Air Defence Oral Spray is designed to support the body's immune system and protect cells from oxidative stress, helping the body to better defend itself against damaging free radicals found in air pollution.
Offering a convenient and effective alternative to traditional tablets and capsules, the pill-free supplement delivers nutrients through the soft tissue of the mouth, providing smart nutritional support.
Certified vegetarian and palm oil derivative free, the great-tasting natural peach and pomegranate flavoured spray is also kind to the planet, contained in 100% recyclable, planet-friendly packaging.
RRP: £11.95
See us on stand K64 at Natural & Organic Products Europe, 3-4 April 2022, ExCel, London, UK.
BetterYou
Tel: 01226 814030
www.betteryou.com