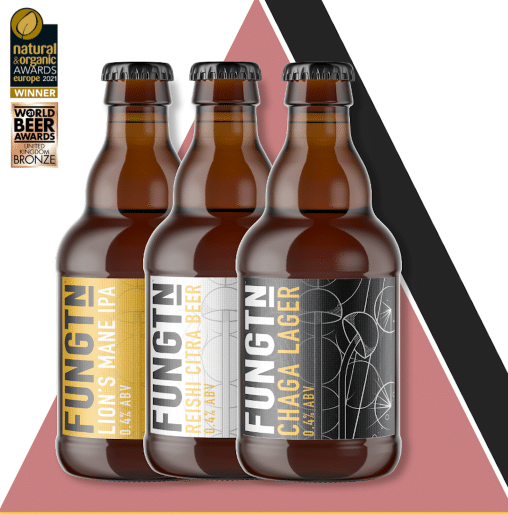 Award winning alcohol free craft beer.
Fungtn is the first alcohol free beer brewed with functional mushrooms. A premium craft range brewed to 0.4% that complements daily routine, using healing mushrooms in a modern context. We wanted to go past just removing the alcohol for a more mindful beer helping to keep mind and body on good form!
Creating more mindful options for conscious consumers looking to reduce their alcohol consumption and empower their health. We have proven that a traditional craft beer can be made without animal derivatives, be gluten free and align with those making more mindful choices.
RRP: £3.50
Available from: FodaBox, The Health Store
The Fungtional Brew Company
email: [email protected]
www.fungtn.com