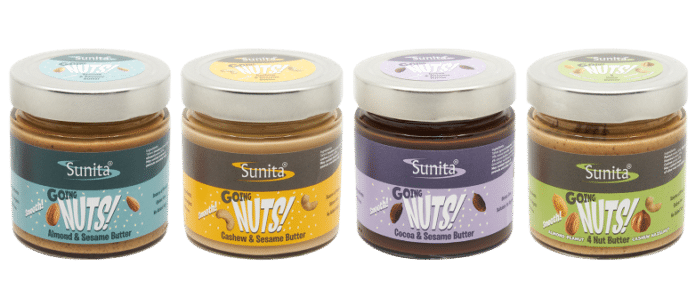 Going Nuts! is a new range of nut & tahini butters by Sunita. A recent edition to their already popular tahini range, these new flavours give a whole new dimension to sesame paste. Choose between almond, cashew or cocoa or a 4-nut mix of peanuts, almonds, cashews & hazels. High in protein these smooth nut butters can also be used in baking, smoothies, flapjacks or simply drizzled over porridge or ice cream. All are salt free, palm oil free, vegan and Kosher.
RRP: £3.49
Available from: CLF, The Health Store, Suma, Tree of Life and Wholefoods Wholesale
Skoulikas Bedford Ltd
Tel: 01234 354 783
https://www.skoulikasbedford.co.uk/
See us on stand S65 at Natural & Organic Products Europe, 3-4 April 2022, ExCeL London.