Natural Products News shines a spotlight on a handful of the latest launches, campaigns, award wins and more from natural and organic brands and businesses.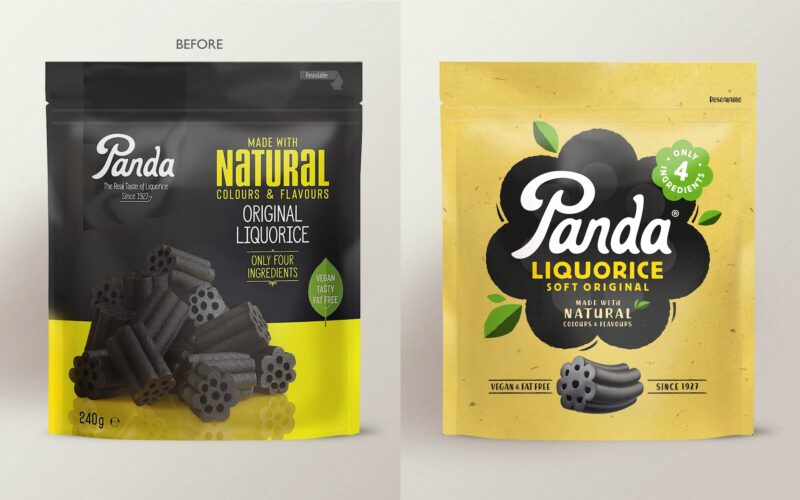 As it celebrates its 40th year of being on sale in the UK, the Panda Liquorice brand has undergone a design overhaul with all products sporting a fresh new upbeat, positive and eye-catching design. The new communication concept, termed 'Be more panda', has been in progress with design agency This Way Up and focuses on evoking positive emotional connections whilst retaining the brand's natural roots. Lisa Gawthorne director at Bravura Foods, the exclusive UK distributor of Panda, comments: "The brand is so iconic to the UK confectionery market and has a fiercely loyal fan base so are delighted to be taking this new look packaging project to the market that really better than anything out there!" The all-natural panda liquorice range is totally vegan friendly and is free from artificial colours and flavours as well as being fat-free.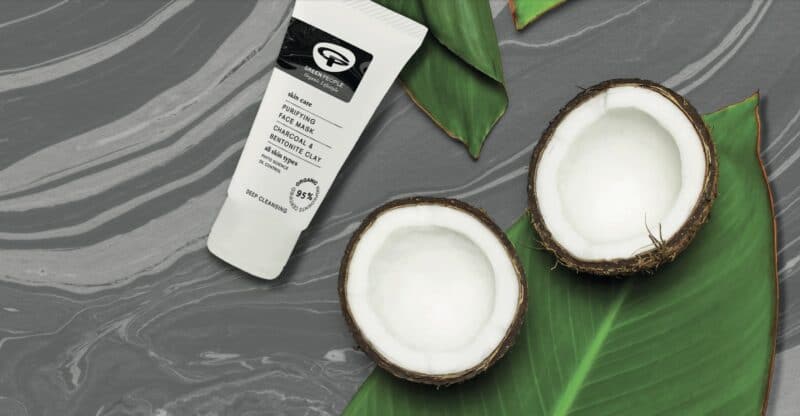 Green People's new organic Purifying Face Mask is made with repurposed coconut shells and packaged in fully recyclable, renewable sugar cane plastic. The unisex face mask is suitable for all skin types and can be applied as a full face mask or to balance an oily T-zone. Its natural skin-purifying power comes from a blend of skin-decongesting natural actives that work in tandem to deeply cleanse the skin, leaving it feeling fresh, soft and balanced. The mattifying mask includes: activated charcoal to deeply cleanse by drawing toxins out of the pores, making them appear smaller; bentonite clay to gently draw dirt away from the skin; Alpine willow to balance oil production and discourage acne bacteria; and moisturizing oat lipid which is rich in ceramides and sinks deep to seal in long-lasting softness. The mask has a refreshing eucalyptus aroma and is made with 95% certified organic ingredients.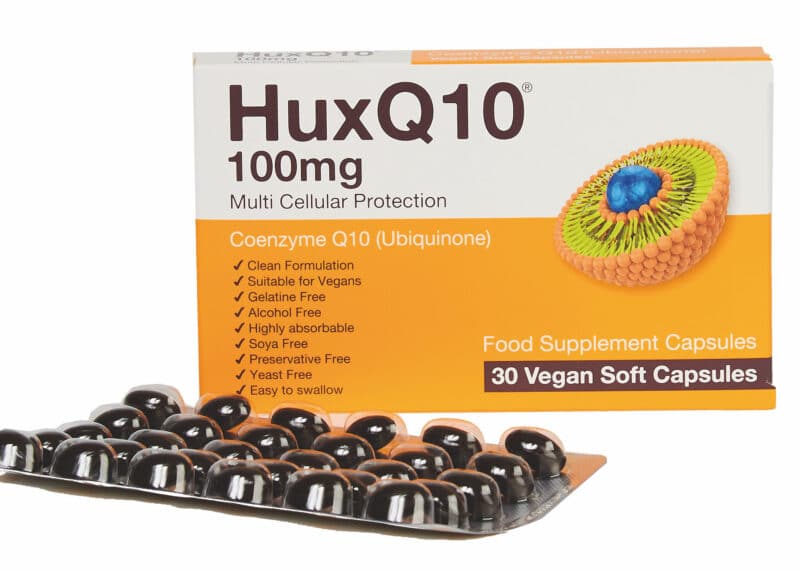 HuxQ10 is a new plant-based coenzyme Q10 (CoQ10) supplement produced by Huxley Europe to help increase energy and reduce fatigue, one of the main symptoms that long COVID sufferers experience. Antioxidant CoQ10 can help regenerate alpha-tocopherol, the active form of vitamin E and aid the production of energy in the cells. In HuxQ10 the main source of CoQ10 is fermented yeast and the product uses a new SuperADME technology for optimum absorption. Unlike other soft capsules, HuxQ10 is made using seaweed and is specially shaped to make it easy to swallow. HuxQ10 is certified to contain no common allergens, is gluten-, lactose-, soya-free and is compliant with Halal and Kosher diets. It carries The Vegetarian Society Approved Vegan Trademark. HuxQ10 is supported by a national PR campaign and is available through wholesalers. Huxley Europe will be exhibiting at Natural & Organic Products Europe on Stand B81.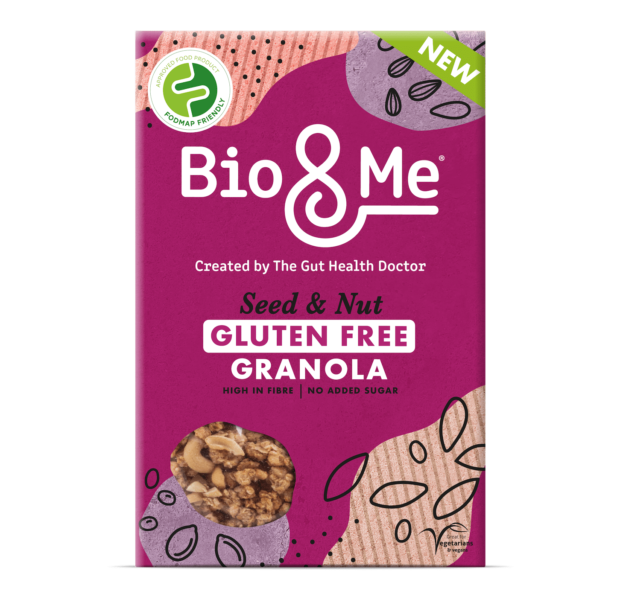 Bio&Me has introduced an innovative FODMAP-friendly and gluten-free addition to its range of gut-loving granolas. The Seed & Nut Granola is the first FODMAP-friendly granola in the UK, says the brand, and is being rolled out via Ocado. The granola is made with 16 plant-based ingredients including quinoa seeds, walnuts, bananas, jumbo oats and sunflower seeds. High in fibre and with no added sugar, it is targeted at those 20% of British adults who have sensitive tummies, including those who suffer from IBS. "I've created this novel granola in recognition of the fact that everyone's gut is different," says brand co-founder Dr Megan Rossi. "The evolution of personalized gut health products is a hugely exciting growth area for functional foods … it's always been my mission to close the gap on great tasting food that also truly delivers on its health claims."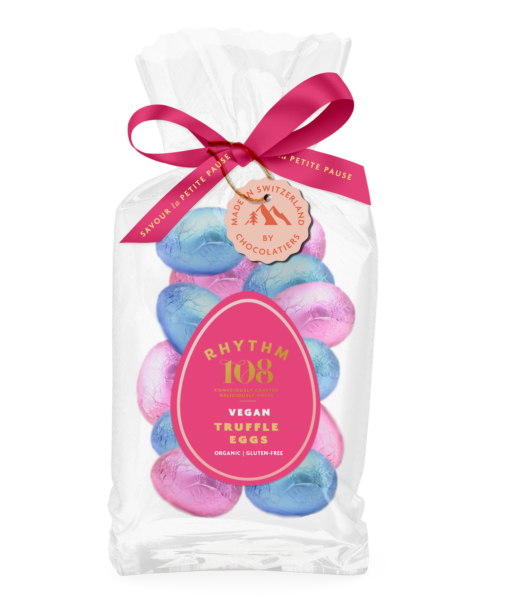 Ahead of the Easter season, Rhythm 108 and its talented team of Maîtres Chocolatiers have just launched their newest Easter treat, the limited-edition Swiss vegan Truffle Egg Gift Bag. Wrapped in beautifully designed sustainable packaging, the plant-based selection provides a new and 'decadent Easter gifting option' within the vegan and free-from category. The gift bag is made up of 24 assorted mini Truffle Eggs with two luxury flavours: a smooth dark chocolate truffle and an indulgent hazelnut praline ganache, both coated in Rhythm 108's signature Swiss vegan m'lk chocolate. Following on from the success of its Truffle Eggs 36g bag, this new gift is designed to be the perfect plant-based selection for an Easter gift or an Easter Egg Hunt. The eggs are made with organic, gluten-free and 100% natural ingredients.