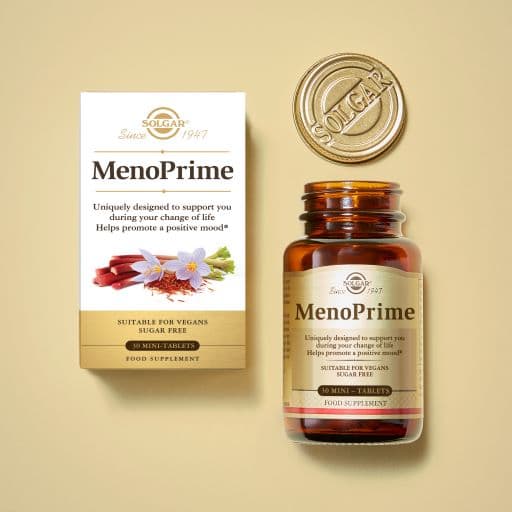 Solgar® MenoPrime is a brand-new women's health premium offering, bringing together science and nature to deliver a plant-based, hormone-free supplement designed for women aged 45 and over.
There are an estimated 13 million peri-menopausal or menopausal women in the UK and Ireland. With up to 85% of menopausal women experiencing some menopausal symptoms, many are looking to support this natural transition with non-hormonal therapies.
MenoPrime's one-a-day formulation contains the clinically studied ingredients affron® Saffron and Siberian Rhubarb Err-731®. Both botanical extracts have been shown to support concerns women may experience at this time in life.
Contains 30 mini tablets.
The Bountiful Company
email: [email protected]
www.solgar.co.uk