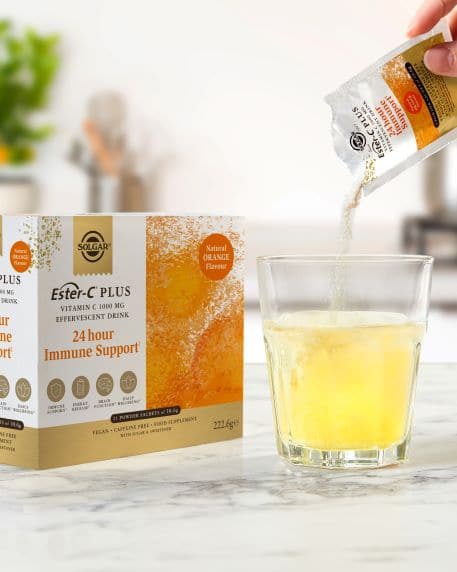 Joining Solgar®'s range of clinically studied Ester-C® products is our unique fast-acting vitamin C drink.
The great-tasting, natural orange flavour sachets provide 24-hour immune support from clinically studied Ester-C® – a trademarked form of vitamin C exclusively formulated for Solgar®. Ester-C® is non-acidic, gentle on the stomach and clinically proven to stay in white blood cells within the body for 24 hours, which is longer than standard vitamin C. This water-soluble vitamin is important for immune system function.
The sachets are also beneficial in terms recharging the body and mind through a combination of B-vitamins, zinc and electrolytes.
The Bountiful Company
email: [email protected]
www.solgar.co.uk