A parody of the film Don't Look Up has been created for a vegan billboard campaign in Argentina, aimed at persuading people to stop eating animal products through warnings of a 'killer meat comet' heading for earth.
The 'We Must Go Vegan Now' campaign is the result of crowdfunding efforts which enabled the international political organization Plant Based Treaty to erect and distribute 760 billboard displays, 16,000 stickers and 10,0000 posters throughout the streets of Buenos Aires, Mendoza, Mar del Plata, Cordoba and Rosario.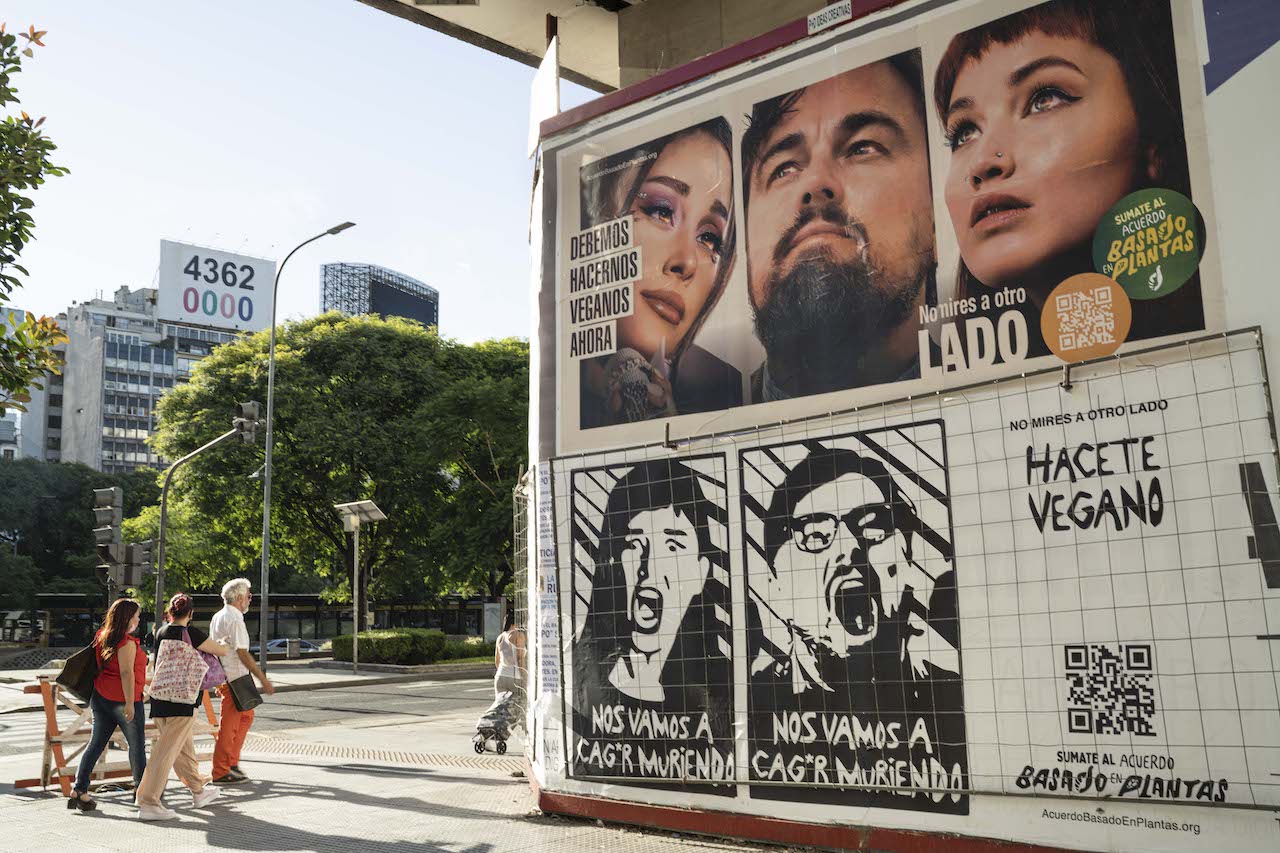 A convergence of scientists and climate activists saw bags of vegetables and other plant-based foods being handed out across Buenos Aires on 18 February, along with facts about the climate crisis.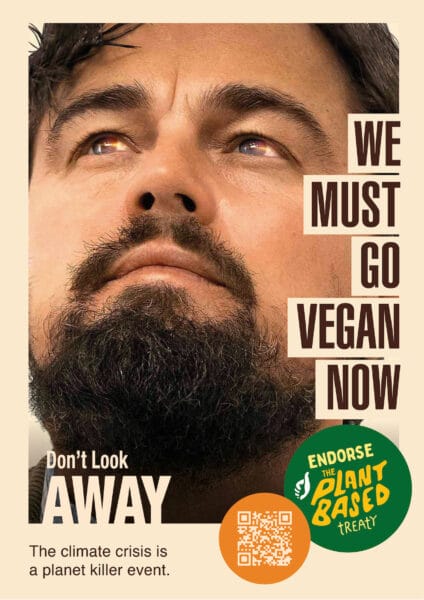 Nicola Harris, communications directors, Plant Based Treaty, says: "As highlighted in the viral Netflix hit Don't Look Up, government policies turn a deaf ear to the available climate science. Research shows that animal agriculture is fuelling the methane crisis, deforestation, ocean dead zones, water and air pollution."
Malena Blanco, a Plant Based Treaty campaigner, adds: "Atmospheric methane levels are dangerously high and accelerating fast. The metaphorical meat comet is on a collision course with Earth and a shift to a plant-based food system is a survival imperative. We urge world leaders to Just Look Up and act on the science. Plant-based food solutions are within our grasp; we know what to do and all we need now is the political will and a Plant Based Treaty."