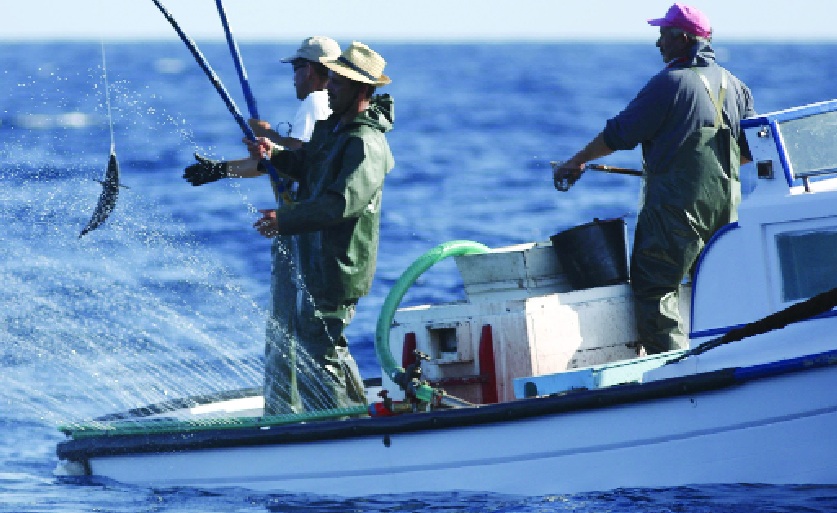 Charles Redfern, founder of pioneering sustainable fish brand Fish4Ever, tells Elisabeth Winkler about his passion for artisan fishing communities
Fish is a damsel in eco-distress facing the dragons of waste and greed. Increasingly aware of fish as a fragile resource, the ethical shopper is asking searching questions about sourcing.
Following Hugh's Fish Fight campaigning TV series in January, sales of sustainably-caught fish soared. In Sainsbury's, pollack sales leapt by 167% week-on-week while its canned 'pole-and-line caught' tuna rose by 17%. According to award-winning natural and organic food store, the Better Food Company in Bristol, in one month sustainable fresh fish sales doubled, while its sales of Fish4Ever's canned fish rose by 55%.
Cue Selfridges in May. Working with over 20 environmental charities, the London department store transformed its windows for Project Ocean, highlighting the sea's plight. For the first time, its food hall stocked Fish4Ever's ethically-sourced canned fish.
"Selfridges took us because we know the answers," says Fish4Ever founder and MD, Charles Redfern. His small Reading-based company can trace its fish to individual boats. "I learnt early on that sustainability means traceability," he says.
Reformed banker
Charles Redfern learnt about food from his French mother and grandparents: "In summer holidays we picked wild mushrooms and berries. We had milk in churns, eggs from old ladies in black. I started cooking at 13, I was just into good food." He was a banker for eight years before he found his métier as a talent-spotter of taste, importing his favourite French syrup cordials in 1991.
He credits his sustainability education to health food store pioneers such as Rex Tyler of Cooks Delight, and the late Nino Booth of the Haelan Centre. "They asked questions no one else did about the health and ethics of the ingredients. It got me thinking. I found food is linked to everything. If we get food right, we get a lot of things right. Organic was the natural progression."
In 1996, Redfern founded Organico, importing pasta and sauces from artisan co- operatives in Italy. Then came tinned tuna, sardines and mackerel from Germany. Reading The End of the Line by Charles Glover kick-started campaigning: "I learnt dolphin-friendly was a swindle. You could put it on chocolate and it would mean the same," he says.
It's about people too
His passion is artisan fishing communities: "An ethical approach is not just about where and how we fish – it must also be about who fishes, under what rights and who else benefits from the resource," he says.
Small traditional fishing boats tend to be eco-friendly. Additionally, they stay less-long at sea than factory boats, so fish lands fresh. "I guarantee we use the smallest tuna boat in the global industry," says Redfern.
While 70% of Fish4Ever's products are MSC-certified, its tuna and anchovies are not. As a pioneer in ethical fishing, Redfern has the confidence to source fish based on his own criteria, with zero by-catch and catch-to-can traceability.
"An ethical approach is not just about where and how we fish – it must also be about who fishes, under what rights and who else benefits from the resource"
In the wake of Hugh's Fish Fight, the big brands are cleaning up their act but will be hard-pushed to match Fish4Ever for ethics.
The drive for ethical standards has paid off. In 2010, Fish4Ever's tuna scored top by Greenpeace Australia for sustainability, while it achieved the highest eco-ratings in the UK's Ethical Consumer Best Buy Guide. "Canned fish did not exist in the organic and sustainable market until we came along," says Charles Redfern. "We broke the mould."