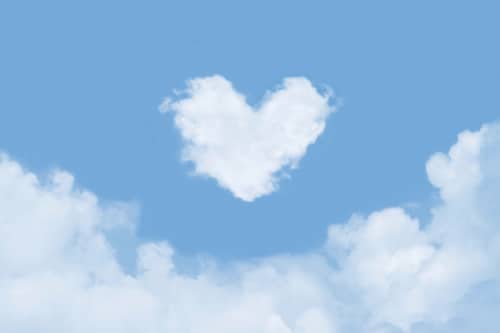 The pulse of the heart health category is proving strong for retailers.
First the good news: according to the British Heart Foundation, the total number of deaths from heart and circulatory disease is actually falling in the UK. The charity puts this down to a better public understanding of risk factors for coronary heart disease, government campaigns designed to promote healthy lifestyles and better treatment for heart conditions.
But despite these improvements, heart problems remain the UK's biggest killer. For instance, in 2009, over 80,000 people in the UK died from cardiovascular disease – making up a third of all deaths in the country.
So what's causing this problem? David O' Reilly, European managing director at Premier Research Labs Europe – the company behind Quantum Nutrition – reels off a number of contributory factors from stress to infection and beyond.
"There are many risk factors for heart disease," he says.
"Nutritional and lifestyle approaches are just part of a picture that includes genetic and environmental factors."
"It is clear that there is not one approach when the causes of the various possible heart problems are so varied. Everyone is an individual so their own individual symptom pattern is key."
These days consumers are more likely to take responsibility for their own health – a vital factor at a time when manufacturers and retailers may be uncertain about the advice they can give about different products.
"Today people are much more likely to be educated about their health," says Alex Kirchin, technical director at Solgar.
"For example, they may go into a store with a print-out of a website they've seen – and that can be the starting point for a discussion with the retailer."
Fat of the land
For retailers, promoting prevention of heart disease through a healthy lifestyle makes a lot of sense. And one of the best ways to do this is to stock supplements aimed at building a healthy metabolism.
Recent studies suggest that half of the men in the UK will be obese by 2030 – and that they could cost the NHS £320bn to treat. This has a knock-on effect on heart health too since along with smoking and poor diet, excess weight is a big risk factor.
"Obesity is a health issue that can definitely bring on heart problems," confirms Kirchin
One of Solgar's solutions is its Thermogenic Complex with Svetol. Kirchin says that thermogenesis is a process recognised in being effective in regulating metabolism.
"Our thermogenic product helps stimulate fat oxidation," he says.
"It includes ingredients like green coffee and cayenne which encourage the body to increase energy expenditure and increase fat burning."
High cholesterol is a condition often linked to obesity, which is one of the main causes of cardiovascular disease. Cardiovascular disease (or CVD) is triggered when cholestrerol and fat builds up in the blood vessels.
Of course, cholesterol is actually essential for healthy cells – but a cholesterol level of anything above 5.0 can spell trouble. Supplements like Lifeplan's Cholasitrol are aimed at aiding the problem. It includes plant sterols – which are found in nuts, vegetables and seeds. They can reduce cholestrol levels because they interfere with its absorption.
Cutting cholesterol also means eating the right kind of fat. According to Government guidelines, women should aim to consume no more than 70g total fat per day, of which 20g is saturated fat. Men should aim to consume no more than 95g total fat, with 30g saturated fat.
Experts recommend cutting right down on trans fatty acids – an industrially-produced substance that's still found in margarines, biscuits and pastry. However, it's important not to throw the baby out with the bathwater and stop eating heart-health fats, like omega-3, mono and polyunsaturated fats.
Omega-3 is one of the key ingredients in Vitabiotic's Cardioace product. The range has been developed with the support of 40 years of research to boost cardiovascular health.
"The original Cardioace formula is designed to safeguard the health of your heart and circulation and includes a unique combination of omega-3 fatty acids, garlic, antioxidants and important trace minerals, which all play an important role in cardiovascular health," says Dipa Patel, Vitabiotic's brand manager.
"The Cardioace formulation includes omega-3 fish oil, which is a rich source of the essential fatty acids, EPA and DHA. EPA and DHA are sources of essential fatty acids, which play an important role in regulating blood pressure, cholesterol and triglyceride levels. Garlic is also included to help balance 'good' (high-density) and 'bad' (low-density) lipoproteins through its role in helping to decrease cholesterol production by the liver."
Complementary approaches
Customers often turn to the VMS category for supplements that can work alongside, and reduce the side effects of, drugs like statins that are regularly prescribed by doctors for heart disease.
We're likely to see more statins in the future too, since a new study from Oxford University found that the drugs can reduce the chances of a heart attack or stroke even in people at very low risk. The researchers recommend blanket prescriptions as a way of saving the NHS money.
"People on medication are looking for ways to take away the side-effects of statins," explains Kirchin.
"GPs are gradually coming round to the idea that Co-enzyme Q10 can do this – so awareness is growing."
Generally considered a key nutrient for the heart, research has shown that Coenzyme Q10 offers good results for heart health. This is especially true for older people, as the body's ability to naturally produce the antioxidant reduces with age.
Foods such as meat, fish and whole grains all contain co-enzyme Q10. Manufacturers often choose to mix it in supplements with Medium Chain Triglcerides, or MCT. This is because experts believe that the enzyme is better absorbed when certain fats are present in the body. MCTs have a slightly lower calorie content than other fats – which makes them a healthier choice.
A healthy future
Heart health is one health store category which experts tip to do well in the future, simply because of its link with old age.
"In later life, nutritional needs change and become even more important," says Patel.
He predicts growth in the VMS market will come from the UK's increasingly ageing population. "Not only does consumption of these products generally increase with age, but many VMS products have been specifically formulated to target specific age-related ailments, such as heart conditions, brain function and joint care."
Heart friendly oils
There are plenty of oil-based formulas designed to aid heart health. Cleanmarine Krill Oil offers omega-3 goodness in a fully bioavailable form that provides benefits for the heart. Natures Aid also provide a Krill Oil in easy-to-take soft gel form with high levels of EPA and DHA.
Enzyme energy
With some GPs now singing the heart benefits of Co-enzyme Q10 it's handy that many manufacturers offer it. Nature's Answer retail a liquid form bolstered by vitamins C and E while Solgar provide convenient vegetarian capsules.
Stress busters
Calmness boosts heart health – and many brands offer products designed to relax and refresh. Solgar Balance Rhodiola Complex provides adaptogenic botanical herbs and nutrients that are well researched and functional. Meanwhile, Pukka's Relax tea utilises chamomile flower, fennel seed and licorice to settle the mind and unwind the body.
Health Listings
HeartMax®
HealthAid Ltd, HealthAid House, Marlborough Hill, Harrow, Middlesex, HA1 1UD
Tel No: 020 8426 3400 Fax: 020 8426 3434
E-mail: [email protected]
www.HealthAid.co.uk
Take good care of your heart. The heart is the key organ in the circulatory system. As a hollow, muscular pump, its main function is to propel blood throughout the body. If its function is in any impaired this can affect the performance of the whole body. HeartMax™ has been specially formulated to combine the benefits of Omega-3 EPA/DHA with Garlic, Amino Acids, and powerful Antioxidants; to help maintain a healthy heart, circulation and cholesterol Balance. HeartMax™ retails at £20.49 for 60 Capsules.
E-EPA 90
Igennus Healthcare Nutrition
Tel: 0845 1300 424 Fax: 01223 305128
E-mail: [email protected]
www.igennus.com
E-EPA 90 – just launched!
Levels of omega-3 in red blood cell membranes are a biomarker of cardiovascular health, with research recommending 1.5g daily to reduce cardiovascular risk factors, including inflammation, blood clotting, blood pressure, arterial plaque build-up and irregular heartbeat.
Concentrated in ethyl-ester form for efficient dosing, this prescription-strength supplement containing ultra-pure marine EPA at 90% concentration provides the recommended amount for heart-protective benefits with just three small, easy-to-swallow capsules. E-EPA 90 is independently batch-tested, guaranteeing optimum purity and safety in higher doses.
Available from: Tree of Life, The Health Store and Veggie Mart.
Terranova Pro-Peptase IRC Complex
IKinetic Enterprises Ltd, 258 Belsize Road, London, NW6 4BT
Tel: 08450 725 825 Fax: 08450 725 826
E-mail: [email protected]
www.kinetic4health.co.uk
Terranova Pro-Peptase IRC Complex is a powerfully active and intensely synergistic systemic enzyme formulation for maintaining cardiovascular, respiratory and lymphatic health, as well as supporting healthy inflammatory response. Pro-Peptase IRC features Serrazimes®, a scientifically advanced enzyme system with a 1:1 proteolytic activity compared to serrapeptase. In spite of their equal activity, studies suggest that, of the two, Serrazimes® enzymes are superior in various applications. Serrazimes® enzymes have the additional advantage of being suitable for vegetarians and vegans. Pro-Peptase IRC is also enhanced with resveratrol and a synergistic botanical complex comprised of bacopa monnieri and freeze dried nettle leaf, hops strobile and rosemary – all of which support the properties of Serrazimes®.
Fitness Pharma – Omega 3,6 & 9
Martin Greaves
Tel No: 07951 414616
E-mail: [email protected]
www.fitnesspharma.uk.com
The new Handy Range from Fitness Pharma not only is a different way to present vitamins and saves space for retailers and consumers making it the best choice for consumers at 11p per day. Research has shown that omega-3, 6 and 9 fatty acids, can help reduce the risk of cardiovascular disease and stroke. Because omega fatty acids have been shown to increase HDL ("good") cholesterol and decrease LDL ("bad") cholesterol, they help eliminate plaque build up in the arteries, which may cause heart attack or stroke.
Co-Enzyme Q10
Natures Aid
Tel: 01772 686231 Fax: 01772 686700
E-mail: [email protected]
www.naturesaid.co.uk
Co-enzyme Q10 for healthy hearts. Healthy levels of CO-Q-10 are associated with a strong pumping action in the heart and less resistance to blood flow. Reducing the resistance to blood flow is associated with healthy blood pressure and reducing the symptoms of congestive heart failure and improving blood vessel dilation. CO-Q-10 through enhancing the antioxidant activities of vitamin E in the diet also helps to maintain healthy arteries. Our levels of CO-Q-10 naturally begin to decline from the age of 20, due to lower levels being made in the liver and less being absorbed in the intestines. Natures Aid Co-Enzyme Q10 is available in 30mg, 100mg and High Strength 300mg.
Superfoods Policosanol
Pharm Med Ltd
Tel: 020 7998 7599 Fax: 020 7998 7754
E-mail: [email protected]
www.superfoodstm.co.uk
Umbrella Policosanol is an all natural food supplement that contributes in adjusting cholesterol levels with a simultaneous effect on both the "bad" and the "good" cholesterol. It contains a substance called Policosanol, a natural mixture of 8 alcohols produced by isolating and purifying the wax of a Cuban sugar cane variety. As a result it may protect and enhance the cardiovascular system. Policosanol may have a positive impact on cholesterol decrease in the most natural way. Free of soy, lactose, gluten, phenylalanine, preservatives and heavy metals. Suitable for vegans. RRP inc VAT £8.99
Cleanmarine® Krill Oil
Savant Distribution Ltd, Quarry House, Clayton Wood Close LS16 6QE
Tel No: 08450 606070
E-mail: [email protected]
www.cleanmarinekrill.co.uk/natproducts
Studies suggest that the actual source of omega 3 can impact its effectiveness on heart, brain and joint health. The omega 3 from Cleanmarine® Krill Oil is in a form that is more easily absorbed and more effectively used by the body than that found in fish oil meaning "less is more" – leading to similar to superior benefits from a smaller one-a-day capsule. And with no fishy aftertaste it is less off putting for reluctant members of the family! In addition, unlike fish oils, Cleanmarine® Krill Oil is sustainably and ethically sourced and is 100% pure.
Organic Burst Spirulina
Ekaterina Igumentseva
Tel No: 07825 837260
E-mail: [email protected]
www.organicburst.com
Organic Burst® Spiruina is an amazing supplement for cardiovascular health. It is a unique freshwater plant that has existed on Earth for 3.6 billion years and has been cherished by various civilizations. In multiple scientific studies Spirulina was shown to create better lipid profiles and increase blood vessel elasticity. Subjects taking spirulina showed reduced total cholesterol, better HDL, and reduced blood pressure. Organic Burst® Spirulina is grown to strict organic standards, free from sodium nitrate, heavy metal contamination, algae toxins or pesticides. Due to the stringent quantity conditions our Spirulina powder is completely pure and, as per the customer feedback, has a much more pleasant taste and smell.
Phytosterol Complex
Solgar Vitamins, Aldbury, Tring, Herts HP23 5PT
Tel: 01442 890355 Fax: 01442 890366
E-mail: [email protected]
www.solgar.co.uk
Plant Sterols in Your Diet. Two out of three adults have an elevated cholesterol level and while eating a healthy diet is an important first step in helping to reduce cholesterol, supplementing the diet with plant sterols can enhance the cholesterol-lowering effect of diet. Phytosterols, otherwise known as plant sterols, appear to reduce cholesterol by inhibiting the absorption of dietary cholesterol within the intestines. It appears that as the molecular structure of phytosterols is almost identical to cholesterol, the body is unable to tell the difference. Phytosterols attach to cholesterol receptors in the intestines and can be absorbed in place of cholesterol.
Vitabiotics Cardioace
Vitabiotics Ltd, 1 Apsley Way, London, NW2 7HF
Tel: 0208 955 2662
www.vitabiotics.com
www.cardioace.co.uk

Vitabiotics Cardioace provides all round comprehensive support to help maintain heart health and circulation. It has been developed on the basis of extensive world-wide research to help support cardiovascular health. It is also the first and only supplement to combine garlic and vegetarian flaxseed oil with 9 essential vitamins plus trace minerals and antioxidants. The formula includes; magnesium, which contributes to normal muscle function including heart muscle; vitamin B1, which contributes to normal function of the heart, plus selenium, vitamin D3, copper and zinc. Vitabiotics Cardioace RRP £7.45