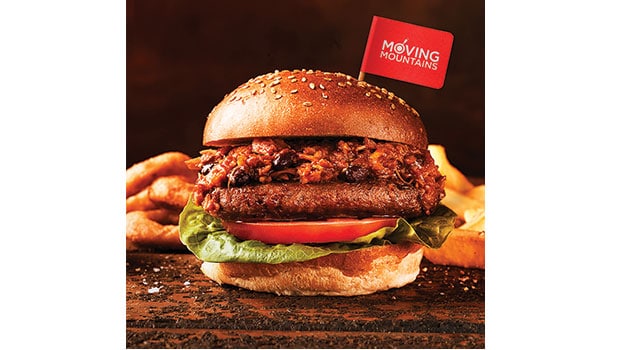 One of the most fascinating things about our industry – apart from the continual development and discovery (or rediscovery) of health-giving ingredients and their benefits, leading to a stream of innovation – are the ethical strides taken to make it a sector to be truly proud of. When, in 2018 the nation received a rude awakening to the issue of plastic pollution, natural products manufacturers reacted quickly – swapping plastic pouches for tins, creating heat-sealed plastic-free tea bags and using home-compostable bags.
Food for thought
2018 saw a raft of new products arrive on health store shelves, as well as the reappropriation of some of last year's favourites.
For example, matcha not only continued its rising appeal as a tea, but increasingly appeared in an array of food and beauty products, even prompting the creation of matcha-focused tea shops. And while traditional black teas came under pressure, functional teas experienced an impressive rise in demand.
Superfoods were still going strong, with baobab and moringa in particular cropping up in a slew of new products, and manuka honey received a boost from the publicity surrounding the new scientific definition set by the New Zealand Government in February.
Old favourites coconut and charcoal were still very much apparent – in food and drink as well as natural beauty – and fermented foods made a return to the British consciousness. 
The resurgence of apple cider vinegar continued, with innovative products adding extra health dimensions and making it more palatable to consumers with the addition of spring water and natural flavourings such as hibiscus (an up and coming ingredient) and turmeric (still a massive hitter). 
The vegan sector spawned innovations, aimed at flexitarians as well as dedicated vegans. Examples included plant-based 'bleeding' burgers to meet the carnivorous desire for rare beef in an animal-friendly way, and jackfruit emulating pulled-pork in ready-meals. 
VMS trends
The rising interest in VMS personalization resulted in bespoke vitamin boxes launching to cater for the specific needs of individuals; and medicinal mushrooms bloomed as their benefits became more widely recognized. Adaptogens also hit the mainstream, with ashwagandha, maca and rhodiola proving particularly popular.
Magnesium was another hot item – not surprisingly, as statistics have found that only around 86% of the UK population meet the recommended levels – and topical application continued as a popular choice.
And last, but not least, CBD emerged as the hero supplement of the year. With online and bricks and mortar stores opening to advise on and sell CBD products, a plethora of oils entered the market, as well as CBD teas, waters and chocolates. One thing's for sure – CBD will boom in 2019.
Looking good
Personalization also had a marked effect on the natural skincare market, and bespoke beauty took off in a big way. From DIY skincare boxes enabling consumers to make their own face mists, oils and cleansers, to high-tech connected devices for customized cleansing, one-size-fits all beauty is destined to become a thing of the past. 
And less was definitely more when it came to beauty as water-free skincare grew as a trend, as did vegan creations and multipurpose balms, oils and cleansers.
Honest labelling is a must for natural skincare, and this requirement started to move into the mainstream, as more consumers demanded to
know exactly what they're putting on their skin without struggling through lists of unrecognizable ingredients.  
And with unicorn cosmetics painting a rainbow throughout the year, eco-conscious consumers were able to glam up, with a raft of biodegradable glitters produced with plant cellulose launching to elevate the party mood.
BetterYou Iron Oral Spray
BetterYou
Tel: 01226 814030
E-mail:  [email protected]
www.betteryou.com
A pioneering solution to the digestive discomfort and poor absorption experienced from ingested iron supplements. The tiny droplets within the spray absorb quickly into the buccal membrane of the inner cheek for immediate absorption into the rich vein network below, delivering this vital nutrient directly into the bloodstream. BetterYou's brand new Iron Oral Spray contributes to the normal function of the immune system, cognitive function, and helps with the reduction of tiredness and fatigue. Delivering 5mg of highly bioavailable iron per dosage in a great tasting, natural baked apple flavour. Suitable for use during pregnancy and for vegetarians and vegans
Bio-Curcumin Advanced®
Coyne Healthcare (Pty) Limited,
Tel: 0783 144 6017
E-mail:  [email protected]
www.coyne-healthcare.com
Bio-Curcumin Advanced® is a potent and synergistic combination of Curcugreen®, a highly bioavailable curcumin extract supported by 50 clinical studies, along with AKBAMAX®, a specialized, extensively researched, standardized Boswellia serrata extract, 5 x more potent than others. Proven to deliver up to 7 x more-bioactive 'free' curcumin which stays in the body for up to 8 hours, Bio-Curcumin® Curcugreen® with AKBAMAX® is a powerful blend of the most bioavailable components of Turmeric and Boswellia providing a high-potency formula with superior absorption and fast acting support for a healthy inflammation response, joint mobility and flexibility. Vegan friendly, FREE of GMO/Sugar/Gluten/Soya/anything artificial
Twelve Truffle gift boxes & the Wonderbox
Booja-Booja
Tel: 01508 558888
E-mail:  [email protected]
www.boojabooja.com
New Booja-Booja Twelve Truffle Gift Boxes make exquisite presents and are ideal for festive friendly sharing. The range features Almond Salted Caramel Truffles in a large, single flavour box for the first time. There are also boxes of Hazelnut Crunch and Fine de Champagne alongside a mouth-watering selection box featuring new truffle flavours Honeycomb Caramel and Toffee Strudel (£8.49 RRP). Also new is The Wonderbox; beautifully designed to create a sensational journey of delight; 20 truffles from 8 enchanting varieties in a show-stopping hinged gift box (£17.49 RRP). All the new gift boxes are chilled for ultimate quality and deliciousness. 
Collagen Complex
BioCare Ltd
Tel: 0121 433 3727
E-mail:  [email protected]
www.biocare.co.uk
More than just skin deep. BioCare's Collagen Complex is a comprehensive, high potency nutrient complex with marine collagen, antioxidants and nucleotides. It features type I collagen, which is naturally found within the human body, but what makes it so special is that it includes other useful ingredients such as vitamin C, which is important for collagen formation, alongside plant phytonutrients rosehip, rutin and hesperidin as well as hyaluronic acid and nucleotides, which help to form our body cells' structure. 30 days' supply at 2 capsules daily.
Panda Liquorice
Bravura Foods
Tel: 0203 086 8676
E-mail:  [email protected]
www.bravurafoods.com 
Panda Liquorice has been on the shelves of health food retailers for thirty-seven years and the panda factory in Finland has been producing the all-natural liquorice recipes for almost one hundred years! This extensive liquorice heritage and expertise has been recognised at the Quality Food and Drink Awards where Panda was named winner of the best confectionery product beating off some serious competition in the category. Panda has over ten different liquorice products on the UK market in a variety of formats ranging from impulse bars, multipacks, small bags and share bags. To this day, Panda liquorice is produced at the factory in Finland in accordance with the liquorice master Väinö Hilden's legacy recipe.
Bee Health Propolis Liquid
Bee Health Propolis
Tel: 0800 731 6006
E-mail:  [email protected]
www.beehealthpropolis.com
Bee Health Propolis Liquid is a versatile way of accessing the benefits of this wonderful, natural ingredient. Propolis is a natural substance collected by honey bees from buds and trees containing tree resin, essential oils, waxes and bioflavonoids.
Bee Health guarantees the bioflavonoids present are naturally occurring flavonoids, with no synthetic substances added. Hailed as 'nature's defender', Propolis is believed to promote a healthy immune system and improve skin condition. Our unique liquid can be gargled, drunk or applied directly onto the skin.
BioMaxPQQ with CoQ10®
Coyne Healthcare (Pty) Limited,
Tel: 0783 144 6017
E-mail:  [email protected]
www.coyne-healthcare.com
BioMaxPQQ with CoQ10®  a highly bioavailable complex of new nutrient superstar, BioPQQ, with Microactive CoQ10. PQQ, is one of the most powerful anti-aging and cognitive nutrients and a next generation essential co-factor that induces the growth of new mitochondria in aging cells.  BioMaxPQQ with CoQ10® utilises Bio-PQQ®, an extensively researched natural form of fermented PQQ.  BioMaxPQQ with CoQ10® is a synergistic blend of Bio-PQQ with MicroActive® 24 hour-sustained release CoQ10.  While CoQ10 optimizes mitochondrial function, PQQ activates genes that govern mitochondrial reproduction, protection, and repair. Together, they modulate cellular signalling pathways, support optimal mitochondrial function. FREE from Gluten/Soya/Dairy/GMO, 100% vegetarian
Essential Organic Young Jackfruit
Essential Trading Cooperative
Tel: 0117 9430 800
E-mail:  [email protected]
www.essential-trading.coop
Essential's organic young Jackfruit is unprocessed, nutritious and beautifully textured. Taking the plant-based scene by storm, these tender chunks of jackfruit readily soak up rich and spicy flavours and are one of the most versatile ingredients around. Ethically sourced and produced by our farming partners in Sri Lanka, the fruit is grown, prepared and canned by this sustainable project. Supplementary recipe cards are also available from Essential Trading, free of charge. 
2 in 1 cleanser and make-up remover
Green People
Tel: 01403 740350
E-mail:  [email protected]
www.greenpeople.co.uk
Our much-loved certified organic Gentle Cleanse is a beautifully light cleansing lotion for all skin types that gently rids the skin of pollutants and removes all make-up, even waterproof mascara. Skin nurturing properties from Calendula and Shea Butter leave it feeling soft and refreshed. Squalane (from Olive) and Jojoba esters restore sebum production and provide an instant moisture infusion. Formulated to balance, nourish and leave skin silky smooth, with a sensual aroma from Rose Geranium.
Natural Sleep from Helios
Helios Homeopathy Ltd
Tel: 01892 537254
E-mail: [email protected]
www.helios.co.uk
Winner of two Highly Commended Awards for Pharmacy Favourite and Best Herbal, Helios Sleep combines four homeopathic remedies with a long history of traditional use to relieve sleep disturbances. In the fast paced pressurised world that we live in sleeping problems are one of the most common complaints seen over the counter. Helios Sleep brings safe, gentle and natural relief without any known side effects and comes in sucrose pill form in our easy to use, single dose dispenser. Other award winning remedies in the range cover Hay Fever, Teething, Injuries and Stress.
HRI Good Mood
Jessup Health
Tel: 0330 220 8548
E-mail:  [email protected]
www.jessup.co.uk
Tackle the winter blues naturally with HRI Good Mood, a high quality THR St John's Wort product from a heritage brand. Offering 668g of St John's Wort extract per daily dose, consumers can be sure that they are getting a high-strength dose of the herbal active, hypericum. HRI Good Mood is a traditional herbal medicine used to relieve the symptoms of low mood and mild anxiety, based on traditional use only. 30 tablets per pack; RRP £8.99. 
Antipodes, Halo
Kinetic Natural Products Distributor
Tel: 08450 725 825
E-mail:  [email protected]
www.kinetic4health.co.uk  
Antipodes Halo Skin Brightening Facial Mud Mash features mineral-rich mud from New Zealand's dramatic volcanic plateau, this divinely scented mask with a pure plant fragrance of vanilla pod, raspberry seed and musk, is an effective way to instantly freshen and illuminate your skin. Completely free of beeswax and honey, Halo's mineral-rich bio-active formulation will appeal to those seeking a lifestyle of health and sustainability. Blended with nutrient-rich avocado oil to give it a super silky texture, Halo is a delight to use and has a surprisingly light skin-feel.  For more information or to order visit www.kijaniliving.com
Link Nutrition Food Based Relax Complex
Link Nutrition
Tel: 020 7881 0046
E-mail:  [email protected]
www.linknutrition.com
Relax contains a targeted blend of B vitamins, Siberian ginseng, Turmeric powder, lion's mane and reishi mushrooms, plus 60mg of L theanine from green tea extract. L theanine promotes relaxation without sedation and helps mitigate the effects of stress or too much caffeine. Vitamins B6, B12, and pantothenic acid contribute to a reduction in tiredness and fatigue. Lion's mane and reishi mushroom have traditional uses tracing back thousands of years as balancers of the nervous system. Relax is formulated to help with the busy modern lifestyle and the stress it produces.
New Organic Ananda SuperFoods Ayurvedic Spreads
Living Ayurveda Products Ltd
Tel: 0800 254 5077
E-mail: [email protected]
www.anandasuperfoods.co.uk
The UK's first organic nut and seed spread with Ayurvedic SuperFood powders. Part of a range of products that all include one of the three SuperFood powders: Vata, Pitta or Kapha. The first two available now will be the biggest sellers, Vata & Pitta. The delicious Vata with Almond butter & cinnamon and Pitta, with Sunflower butter & fennel. The Kapha version with honey and ginger will be out soon. Developed in collaboration with a leading Ayurvedic practitioner, the key to health is balance for your predominant mind-body type. Free in-store sampling available. 185g retail price Vata £6.49 & Pitta £5.49.
Crazy Rumors 100% natural stocking fillers!
Mahi Naturals Ltd
Tel: 0208 886 4001
E-mail:  [email protected]
www.mahinaturals.com
During the colder months, make sure you offer your customers quality natural lip balms – great at till point and as stocking fillers . Crazy Rumors are wonderfully colourful and flavourful vegan lip balms from the USA with BIG personality. Clean, tasty and ethical, the balms include super moisturising delights like Certified Organic Shea Butter + soothing Jojoba oil. The  mouth-watering flavours are sourced from fruits, vegetables and spices –nature creates it all, and what's better than that? The range includes 26 flavoured balms and 3 Hibiskiss tinted balms for a pop of colour. 
Nature's Greatest Secret Colloidal Silver Solutions
Nature's Greatest Secret
E-mail:  [email protected]
www.naturesgreatestsecret.co.uk
Colloidal Silver, the natural Antibacterial, Antiviral and Antifungal Solution
Colloidal Silver is truly one of Nature's Greatest Secrets.  Its natural broad spectrum antibacterial qualities make it a must stock item for a wide range of ailments.  Nature's Greatest Secret produce the widest and most comprehensive range of solutions with the smallest particle size for 10ppm and 20ppm solutions and the largest for our flagship Amber solution that we use in all of our 'ready to use' formulations.
Hair Volume
New Nordic Ltd
Tel: 0800 389 1255
E-mail: [email protected]
www.newnordic.co.uk
Hair Volume Gummies – Apple, herbs and biotin. 60 gummies with apple taste. New Nordic now launches a gummy variant of the popular Hair Volume, which are for those who feel unable to swallow pills. Hair Volume is an apple gummy in combination with millet, horsetail, biotin and zinc. The gummies supply nutrients to the scalp and hair follicles (the hair's root) where the hair is formed. The content of biotin and zinc helps maintain normal hair and normal skin. Zinc also helps to maintain normal nails.
Ombar Gift Box
Ombar
Tel: 01223 884540
E-mail:  [email protected]
www.ombar.co.uk
Best. Gift. Ever.  Four of Ombar's best-selling organic, vegan and fair-trade chocolate bars, all in one lovely gift box.  Made from the best raw Ecuadorian cacao, Ombar chocolate is all-natural, plant-based and free of refined sugar. Plus, Ombar uses only unroasted cacao and low temperature processing, keeping their products choc-full of the nutrients and rich flavours that nature intended. This is a gift you can feel good about giving! Certified organic, vegan and Fair for Life, Ombar's gift box contains 1x Coco Mylk, 1x Coconut 60%, 1x 72% Cacao and 1x 90% Cacao.
Survive Winter with Bio-Kult
Bio-Kult
Tel:  01460 243230
E-mail:  [email protected]
www.bio-kult.com
Our immune system can be compromised during the winter months and whilst health problems such as colds, coughs and infections are active all year round, you're more vulnerable to them in winter. One way to Survive Winter naturally this year, supporting the body's natural immunity, to prevent initial infection and reduce the need for antibiotics, is by regular consumption of a live bacteria supplement with multiple strains. Bio-Kult is a scientifically developed, advanced multi-strain formulation containing 14 live bacterial cultures, proven to survive the high acidity of the stomach.
Lepicol – 3in1 high fibre formulation
Lepicol
Tel:  01460 243230
E-mail:  [email protected]
www.lepicol.com
Fibre plays a number of important roles in digestion, helping form stools, remove toxins and provide a food source for beneficial species of bacteria in the gut. A low fibre diet can starve our friendly bacteria, allowing more pathogenic strains to thrive. Those suffering with bloating and other digestive symptoms are often found to have dysbiosis. Increasing fruit and vegetable intake and taking a gentle fibre supplement such as Lepicol, a 3 in 1 combination of psyllium husk fibre which contributes to the maintenance of normal bowel transit, 5 live bacterial strains to help rebalance gut microflora and prebiotic, inulin, is therefore recommended.  
Pro-Ven Probiotics Fit for School
Pro-Ven Probiotics
Tel: 01639 825107
E-mail:  [email protected]
www.provenprobiotics.co.uk
Supporting immunity is key throughout the winter months, particularly for children, who pick up bugs easier and seem to pass them round and round the playground. Fit for School chewable tablets are one of Pro-Ven Probiotics' best-selling products and receive rave reviews from our customers. They contain the comprehensively studied Lab4 group of bacteria, shown in clinical studies to support immunity. Pro-Ven Fit for School chewables contain 12.5 billion Lab4 friendly bacteria per tablet along with vitamin C to further support immunity. They are vegetarian, vegan, gluten free and contain no dairy ingredients. 30 natural strawberry flavour tablets per pack.
Pukka Organic Day to Night Collection
Pukka Herbs
Tel: 0117 964 0944
[email protected]
A collection of five Pukka organic herbal teas for every moment of the day. Spring out of bed with energising Ginseng Matcha Green, then make the most of your morning with a glowing cup of Turmeric Gold. Enjoy a mid-afternoon pick me up with Revitalise, a spicy blend of cardamom and cinnamon. After your evening meal sit back and unwind with a cup of chicory and aromatic fennel with After Dinner. Then for a final cup of bliss, relax on a bed of valerian, chamomile and lavender with our Night Time blend for a truly restorative rest. 
Vegan Meatballs in Bolognese Sauce
Suma Wholefoods
Tel:  01422 313840
E-mail:  [email protected]
www.suma.coop
Perfect for lazy lunches or simple suppers, this is vegan comfort food at its simplest and most convenient. Tasty and filling, just add spaghetti or anything else you fancy. A store cupboard favourite, perfect for camping or any time that you might need a meat-free meal in a moment. If you like Suma's beans and burgers, and their beans and sausages then you're going to love these new vegan meatballs in Bolognese sauce. Made in the UK, the "meatballs" are from VBites – a trusted supplier of delicious foods totally free from animal ingredients and palm oil.
Winter Spiced Parsnip Soup
Tideford Organics
Tel: 01803 840 555
E-mail:  [email protected]
www.tidefordorganics.com
Tideford Organics' Winter Spiced Parsnip Soup is the perfect new product to warm up your winter. A delightful combination of parsnip, red lentils + organic British-grown quinoa, with gentle heat from coriander, ginger and chilli, with a dash of indulgent coconut cream. Like everything Tideford make it's organic, vegan and gluten-free with no added sugar. Plus this January award-winning Devon brand Tideford Organics are one of two exclusive UK sponsors of Veganuary, the campaign responsible for a huge increase in shoppers who will be looking for great new vegan products in 2019.
Bee energised Energy & Focus Supplement
Unbeelievable Health
Tel: 0207 993 2471
E-mail:  [email protected]
www.unbeelievablehealth.co.uk
Voted BEST SUPPLEMENT 2018 in the Healthy Awards, Bee Energised is formulated by nutritionists & combines high quality nutrients with proven benefits including organic: bee pollen, matcha & spirulina plus ginseng, rose hips & l-theanine rich green tea & more. They are 'Free from', Vegetarian Society Approved & capsule contents may also be opened into yogurt & smoothies. Bee Energised is helpful when feeling run down, experiencing brain fog, for sports & fitness training, jet lag, exams & more. Available via Tree of Life, CLF, The Health Store, Wholefoods Ireland, IIH & Jumla.
AQUA Carpatica Kids
AQUA Carpatica
Tel: 0800 160 1277
E-mail: [email protected]
www.aquacarpatica.co.uk
Each day is a big adventure for little ones; from powering through playtimes to creating the perfect secret den, there's a lot to pack in! With AQUA Carpatica Kids, you know that wherever the day takes them they'll be hydrated and energised throughout. In 250ml bottles, with eight playful designs and an ingenious spill proof cap, it is as mineral water should be – virtually nitrate free, low in sodium and mineral content and with award-winning taste, making it the purest way to keep little ones hydrated.
An absolute lunchbox essential, AQUA Carpatica Kids has already got the thumbs up from grown ups and children, winning a Silver Award in the 'Best Baby/Toddler Drink' category at the National Parenting Product Awards 2018.
Bold Vision: Proactive
Wiley's Finest UK LTD
Tel: 0800 027 7362
E-mail:  [email protected]
www.wileysfinest.co.uk
Bold Vision: Proactive delivers select nutrients in tow small softgels. Featuring FloraGLO®, the most clinically studied lutein, along with Omega-7 from Fish Oil, Anthocyanins from European Bilberry, and Astaxanthin from algae, Proactive nourishes eyes and supports healthy vision in adults of all ages. • Essential nutrients Lutein & Zeaxanthin build macular pigment density, protect from and reduce eye strain and contrast glare discomfort, improving visual acuity over the lifespan* • Bilberry, along with lutein & zeaxanthin, reduces digital eye fatigue*•  Zinc, (non-GMO) Vitamin E, Palmitoleic acid (Omega-7), and Astaxanthin provide cellular nutrition, protection for eyes, and less vision loss*
Good Health Naturally – Brain Power™ Liposomal Curcumin and Resveratrol
Wholesale Health Ltd
 Tel: 01606 889905
E-mail:  [email protected]
www.wholesalehealthltd.co.uk
Good Health Naturally Brain Power™ Liposomal Curcumin and Resveratrol is a high dose nutritional supplement that utilises advanced liposome technology to deliver a powerful combination of 200mg of Curcumin, 75mg of Resveratrol and 20,000HUT of Protease quickly into the blood stream to ensure maximum bio-availability. As with all Good Health Naturally products, Brain Power™ is manufactured to the highest standard of quality using only the finest quality, scientifically proven ingredients. Contains no gluten, soy or GMO ingredients and is suitable for vegetarians and vegans.
For trade enquiries, please call us on 01606 889905 or visit www.wholesalehealthltd.co.uk
Bonsan Kofu Steak, Kofu Grill Sausages & Kofu Spiced Chunks
Bonsan
Tel:  0208 547 2775
E-mail: [email protected]
www.bonsan.co.uk
Bonsan plant-based Kofu products are made from fermented kombucha cultured tofu. Full of flavour; rich in protein and gluten free, they are the ideal vegan meat alternative. Perfect when paired with your favourite foods, why not try the Kofu Steak with homemade sweet potato fries, stir fried vegetables with the Kofu Spiced Chunks, or make the ultimate vegan hot dog using the Kofu Grill Sausages. 
Otosan
World foods brand management ltd
Tel: 01782 366080
E-mail: [email protected]
www.wfbm.co.uk
The Otosan range of natural treatments for ear, nose and throat health are a must stock item, especially during the Winter season. Providing strong clear indications and backed by medical device certification. Otosan products can be used by all the family providing gentle natural and effective relief from sore throats, congestion and maintaining optimal ear health. The range includes ear drops and spray, sore throat sachets and Manuka honey cough syrup and the popular patented ear cones. In addition, the new Balsamic patch helps relieve congestion at night and is suitable for adults and children
Jason – Calming Lavender Body Wash
Kinetic Enterprises
Tel: 0845 072 5825
E-mail:  [email protected]
www.kinetic4health.co.uk
Nourish your skin with the Jason Calming Lavender Body Wash created using botanical surfactants plus Vitamin E and Pro-Vitamin B5 for a gentle, healthful cleanse. Calming Lavender and Marigold Extracts soothe the skin, and give your body a smoother, petal-soft touch.  Gently relieve dry, irritated skin and restore softness with this plant-based oil.  As with all Jason products this Body Wash is 100% vegan friendly and cruelty free, all while also containing no Parabens, Sodium Lauryl/Laureth Sulfates or Phthalates.