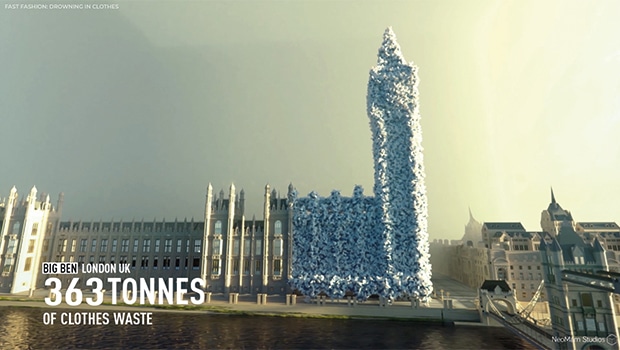 Recent pressure from the plastics industry to delay single-use plastic bans amid questions of safety during COVID-19 may signal a dangerous backslide, but Jane Wolfe discovers the natural and organic sector isn't about to stop innovating when it comes to sustainability
With COVID-19 raising concerns about the safety of reusable containers, leading to an unwelcome return into retail of single-use plastics, there's a fear this may have a lasting impact on consumer behaviour and undermine environmental protection efforts. Although the EU stuck to its deadline for implementing its plastics directive, despite industry pressure to defer, Defra has moved its ban back to October, and Welsh First Minister Mark Drakeford has been approached by The Foodservice Packaging Association to delay the ban in Wales.
In a bid to reassure the public, 119 scientists – including virologists and epidemiologists – from 18 countries signed a statement in June saying that: "Based on the best available science and guidance from public health professionals, it is clear that reusable systems can be used safely by employing basic hygiene." It also stressed: "Single-use plastic is not inherently safer than reusables, and causes additional public health concerns once it is discarded."
Reacting to the 'misinformation around the supposed hygiene benefits of single-use plastics', plastic pollution non-profit City to Sea launched a #ContactlessCoffee initiative with Bristol-based retailer Better Food to highlight best practice when it comes to reusables and help ensure the continued use of reusable cups during the crisis.
"As coronavirus hit the UK it became clear that there has been a surge in single-use plastics and as we come out the other side, we are keen … not let the great strides towards reusables slip," says Rebecca Burgess, CEO of City to Sea. "I am saddened to see the plastics industry feeding on people's fear to push its own agenda."
"Packaging's 'circular economy' is broken in the UK, with no cohesive nationwide policy for the collection and recycling of used plastic. The UK has many levels of recycling services – from excellent to abysmal. If this environmental change is to continue, consumers must play their part"
Al Overton, buying director at Planet Organic, is optimistic that its customers won't revert to old habits. "As consumers, are we reassured by the hygiene of a nice plastic-wrapped bag of apples, rather than loose apples in a barrel? Are we going to be lured back to highly sanitized-looking, clinically packaged foods? I don't think so. The majority of our fruit and veg is still sold loose, and we have unpackaged products still being bought by customers."
And according to Google sustainability officer Kate Brandt, consumers are increasingly eager for information about ethical living. She noted in a blog in April that over the previous 90 days, search interest in 'How to live a sustainable lifestyle' had risen by a massive 4,550%.
Brand new moves
To make it easier for consumers to adopt a more earth-friendly lifestyle, natural and organic brands are striving to make their businesses more sustainable. Recent developments include:
Whole Earth replacing plastic tamper seals with paper versions, making its jars 100% plastic-free
Green People using renewable sugar cane packaging for its ocean-safe sun care range and pledging to move all packaging to a more renewable option by 2022
Good Health Naturally switching from bubble wrap to Ecoflo compostable loose filling and shavings and making a commitment to switch to glass and bio-based recyclable plastic packaging
Ksoni introducing the UK's first sustainable shampoo in an aluminium can
Kypwell launching its new packaging made from 100% recycled cork glass, wood and sugarcane.

 

Piccolo being the first brand in Europe to launch a 100% recyclable baby food pouch

 

Yeo Valley introducing the first yoghurt pot made from 100% recycled plastic.
In 2019, natural health brand BetterYou launched The Better Planet Project to crystallize its environmental, social and charitable initiatives. Part of its commitment was to switch to green packaging.
"For me, it comes with the territory of an industry that cares so deeply about the health of the population and future generations to come that we ought to care about the future of our world too," says founder and MD Andrew Thomas. "Plastic packaging is a huge part of this. The research and development of our environmentally friendly packaging solutions took 18 months, but we believe we are the first brand to switch its entire commercial range to either 100% recycled, ocean-recovered and consumer kerbside plastic packaging, or 100% carbon-negative, plant-based plastic."
Thomas admits he faced a number of challenges in securing a suitable fully recycled plastic alternative bottle and pump. "Aesthetics are important to brand-loyal customers, and our brief for white ocean plastic was something that hadn't previously been achieved. The bottles also had to be 100% safe for use and, as recycled plastic acts a little differently to virgin plastic, production tolerances needed to be fine-tuned."
"Of course, any environmental packaging initiative is flawed if there is no circular element after use," he adds. "Packaging's 'circular economy' is broken in the UK, with no cohesive nationwide policy for the collection and recycling of used plastic. The UK has many levels of recycling services – from excellent to abysmal. If this environmental change is to continue, consumers must play their part, or the cycle falls down." To this end, the company has created a used bottle collection scheme for indie health stores, where consumers can take their empties to be recycled.
A retail story
Sustainability has always been central to Planet Organic's ethos, says Overton. "When we opened in 1995, we were the first store to be certified by the Soil Association and we've been leading the way in sustainable retail ever since. We're intent on helping customers achieve a sustainable lifestyle. Whether customers are shopping for their health, or for the health of the planet, it is about offering a range of better options."
Giving an overview of just some of the initiatives the retailer has implemented over the years, he says: "We have never sold any GM crops or meat from animals fed on GM crops; our food has always been free of artificial ingredients; our toiletry products free of aluminium, harsh detergents, marine-damaging preservatives and plastic microbeads; we have used renewable electricity for years; and have provided free water refills from reverse osmosis water filters since 2000."
He adds that compostable bagasse food containers were introduced in 2000 and plastic bags for customers were abolished in 2007. "We launched Unpackaged zero packaging shopping in our Muswell Hill store in 2015, last year had all of our own brand commodity lines repacked into a GM-free, home compostable film, and we've eliminated single-use plastic from our food to go bar. In 2019 we also became zero edible food waste in all of our stores, with unsold food being redistributed to the community, while inedible food or food waste is sent to be composted."
As coronavirus hit the UK it became clear that there has been a surge in single-use plastics and as we come out the other side, we are keen … not let the great strides towards reusables slip
 Overton admits packaging is a tough one. "Last year we relaunched our range of 120 organic essentials into an industry-first, plastic-free, home- and marine-compostable packaging. We were looking for the Holy Grail in terms of packaging. A lot of industrially compostable film is made from GM corn. We created bags using two layers of material from plant sources – one from FSC-certified sustainable eucalyptus and one from GM-free corn. When these bags break down, they leave no toxic residue."
Overton believes there can be pitfalls to searching for perfection though. "We need to keep the focus on being better … Often there is no perfect solution, but we still need to keep taking steps and keep effecting small changes, rather than delay everything searching for a biodegradable Holy Grail."
PPE pollution: a new threat 
According to scientists at University College London, if everyone in the UK used a daily single-use mask for a year, it would create an extra 66,000 tonnes of contaminated plastic waste – weighing the equivalent of ten elephants – and much of this would end up in our oceans. 
"Plastic pollution doesn't stop for a pandemic," says Jo Morley, City to Sea head of campaigns. "Whilst we fully support the need for PPE to keep us safe during these testing times, we're concerned about how the millions of masks and gloves are being disposed of."
The best way to ensure you don't add to this pollution is via reusable masks. And if you're a dedicated follower of fashion, the Great British Designer Face Coverings: Reusable, for People and Planet may be for you. This campaign by the British Fashion Council and Bags of Ethics has seen six British designers – Halpern, Julien Macdonald, Liam Hodges, Mulberry, RAEBURN and RIXO – create sustainable face coverings with the aim of raising £1 million for the NHS Charities Together Covid-19 Urgent Appeal, BFC Foundation Fashion Fund and Wings of Hope Children's Charity.
Fashion victim
With estimates that the average consumer throws away 60% of their new clothes in the first year, a predicted 18.6 million tonnes of clothing is set to end up in landfills in 2020 alone. And if this 'fast fashion' trend continues, 150 million tonnes of clothes will be incinerated or dumped in landfills in 2050, according to the Ellen MacArthur Foundation. 
Staggering. But what does this amount of waste look like? To help put it into some perspective and highlight the extent of the crisis, London creative agency NeoMam Studios produced a video showing eight famous landmarks being rapidly filled with an accumulative total of 150 million tonnes of textile waste.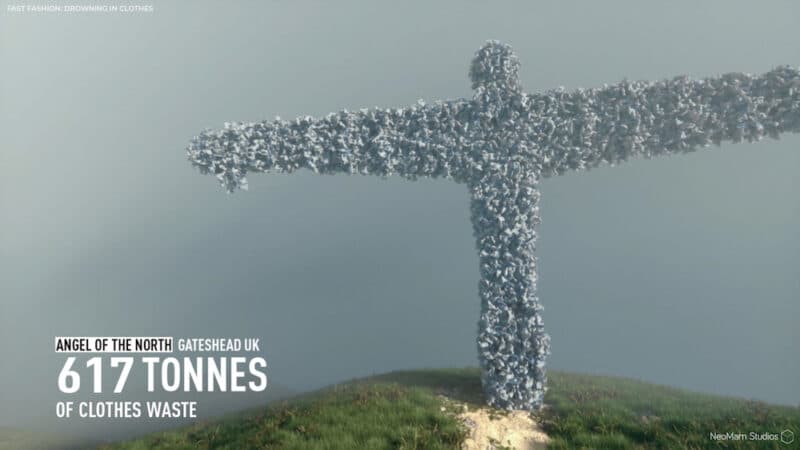 The landmarks include the Elizabeth Tower (Big Ben) in London which holds 363 tonnes, The Colosseum in Rome (103,125), the Empire State building (81,853) and the Great Wall of China (76,154,012) tonnes. 
Taking an unusual stand against waste in the industry and in a first for a major fashion house, Gucci's creative director, Alessandro Michele, announced in May that the Italian fashion house was going 'seasonless', reducing its annual shows from five to two, and stated that 'clothes should have a longer life'.
Good Club
Set up to make sustainable living more accessible and ensure the next generation 'has a planet to live on', the Good Club online platform cuts out the middleman to sell ethical products at lower prices.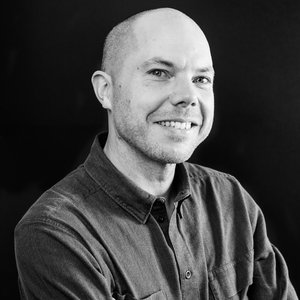 "We saw most sustainability propositions aimed solely at the wealthiest in society, but if we are to achieve our sustainability goals, we need to make it accessible to all," explains co-founder and ex-Farmdrop CEO Ben Patten (pictured). "We need to believe in the widespread demand for sustainable consumption. The alternative is hard to swallow!"
The accessibility is partly created through the site's pricing – the club estimates regular customers can save on average £900 per year – but also the monthly £2.50 membership is free for lower-income and 'distressed' households.  
The range, which can be delivered nationwide, covers 'all household essentials', with 4,000 different SKUs from ethical brands such as Biona, Faith in Nature, Natracare, The Cheeky Panda, BioD, Seed & Bean and Clearspring. Ambient foods make up about 70% of the offer with non-foods the other 30%. 
Zero-waste own-brand is an important part of the future of the business, says Patten, and Good Club has crowdfunded to trial custom-designed, reusable product packaging and delivery boxes that can be recovered from customers, cleaned and reused.
AQUA Carpatica Still Natural Mineral Water

 
AQUA Carpatica
Tel: 01895 549 041
E-mail:  [email protected]
www.aquacarpatica.co.uk
Not man-made, purified, or enhanced, AQUA Carpatica is an all-natural mineral water ethically sourced from the Carpathian mountains. With no agriculture or industrial activity in the surrounding areas, AQUA Carpatica's source is drawn from two pure aquifers, protected from chemicals, fertilizers, CFCs and other contaminants.  Driven by a promise to care for and protect the natural springs and environment, the glass range offers ground-breaking products- unique design complemented by environmentally friendly packaging and outstanding qualities.
AQUA Carpatica combines an exceptionally balanced mineral content
• Virtually nitrate free  • Suitable for a low sodium diet
• Naturally occurring electrolytes
#ItsWaterlove    Discover more: www.aquacarpatica.co.uk 
We Love the Planet Deodorants
Kinetic Natural Products Distributor
Tel: 08450 725 825
E-mail: [email protected]
www.kinetic4health.co.uk
We Love the Planet is a wonderfully soft and very effective range of Deo Creams. Available in five different fragrances along with a fragrance-free So Sensitive option, packaged in either a snaplock tin (48g) or a wide-opening biodegradable and compostable cardboard tube (65g), both containers are recyclable and zero plastic. 100% of the ingredients are from natural origin – certified by Natural Cosmetics Standard (NCS) and EcoControl. Each aluminium-free deodorant is based on a combination of coconut oil, beeswax and cornstarch powder to offer a smooth application, baking soda to neutralise odours naturally, and essential oils. 
Sustainable Packaging for Clearspring Teas and Atlantic Sea Veg
Clearspring
Tel: 020 8749 1781
E-mail:  [email protected]
www.clearspring.co.uk
As part of its continued commitment to sustainability, Clearspring has recently made some packaging innovations to its Organic Japanese Tea Bag range and its new Organic Atlantic Sea Vegetables range. The entire Clearspring Tea bags range is now 100% sustainable, featuring home-compostable tea bags and string made of organic cotton. The outer carton is made from FSC certified paperboard and printed using vegetable ink. Clearspring's recently launched Organic Atlantic Sea Vegetables range is also 100% sustainable. The Sea Vegetables themselves are sustainably cultivated, the outer carton is 100% recyclable and the inner pouch is made from home-compostable cellulose from wood-pulp, which comes from carefully managed plantations.
OrganiCup
OrganiCup
Tel: +45 2371 8040
E-mail:  [email protected]
www.organicup.com
OrganiCup is the healthier and greener period alternative. Healthier: Made from 100% soft medical-grade silicone of high quality so you do not have to worry about harmful chemicals. Easier: Gives you up to 12 hours of freedom. Day and night.  Greener: Reusable for years, not only hours, so you save the planet for a lot of waste. OrganiCup is packed in a small box made of recycled carton with instructions printed on the inside to save waste. The storage pouch is made of organic, unbleached cotton. OrganiCup comes is 3 sizes. All OrganiCup products are registered with the Vegan Society and AllergyCertified.
Ben & Anna Natural Soda Deodorant
Pravera Ltd
Tel: 01557 870203
E-mail: [email protected]
www.benandanna.uk
The natural deodorant that works for you and the environment! Ben & Anna Natural Soda Deodorants effectively tackle perspiration and neutralise odour to keep you feeling fresh all day long and the eco-friendly plastic free packaging is made from FSC certified recyclable paper. Made with 100% natural ingredients, these multi award winning deodorants are suitable for vegans and free from aluminium, alcohol, parabens, synthetic aromas and of course no animal testing, plus every sale supports ocean cleaning. With a choice of 7 soda deodorants and 3 soda free for sensitive skin, there is a scent to suit everyone. Trade prices from £5.53 / RRP from £9.95.
Alara Wholefoods Ltd
Alara Wholefoods Ltd
Tel: 020 72559725
E-mail:  [email protected]
www.alara.co.uk
Alara spent decades working on a sustainable food production system that divides into four pillars.
1. Environmental – Covers our carbon offsetting, zero waste factory, 100% renewable energy, home compostable packaging and support of British organic arable farmers.
2. Economic – Our policy of paying suppliers cash on demand as a way to minimise economic waste.
3. Social – Encourages Alara employees and our local stakeholders to enjoy great parties, we host and cover cost of it all. Community builds development.
4. Governance – Our formal relationship with society. We've cemented this by being completely transparent and publishing all company audits on our website
Fair Squared Zero Waste Range
Fair Squared
Tel: 01557 870 203
E-mail:  [email protected]
www.fair-squared.co.uk
The new resourceful 100% Zero Waste range from FAIR SQUARED takes things one step further. The eco-conscious products are now packaged in truly plastic-free packaging, which consists of glass bottles with aluminium lids fitted with a new innovative Fairtrade biodegradable Fair rubber seal. The range consists of body lotions, soap bars, razors made from ocean plastic and reusable organic cotton pads. The high-quality care products are 100% free from palm oil, contain Fairtrade ingredients, are certified NaTrue Natural and Organic, cruelty free with PeTA, Halal and are registered with The Vegan Society. FAIR SQUARED products are also carbon neutral. 
Goodbye Plastic…Hello Eco-Friendly Product Packaging
Wholesale Health Ltd
Tel: 01606 889905
E-mail:  [email protected]
www.wholesalehealthltd.co.uk
Introducing the NEW Eco-Friendly product packaging range from Good Health Naturally – healthy for you and the planet.   In 2020, Good Health Naturally has made an environmental pledge to only use ethical and sustainable glass, aluminium, and bio-based recyclable plastic packaging across their product lines. Even with the current global restrictions we are faced with, they are continuing to make their move to Eco-Friendly product packaging, with a major rebranding of the entire product range at the same time. This will continue into 2021 as the range now stands at over 100 products providing real health solutions, still exclusively available in independent health stores! 
The Caring Quintet
Friendly Soap and Shampoo Bars
www.friendlysoap.co.uk
Friendly Soap add five new lines to the range. These five new additions to the range expand on the ever popular choice of ethical, vegan products available from Friendly Soap. The Rose Geranium soap has a gorgeous scent and offers more benefits than you can shake a loofah at, from its antioxidant and anti-fungal qualities to its relaxing and uplifting properties. The Cinnamon and Cedarwood soap has comforting natural scents packed into a handy and healthy bar, one that promotes good sleep and could even help with acne, eczema and other common conditions. For an invigorating hair washing experience, the Peppermint and Eucalyptus shampoo bar is the perfect choice and for those who like to keep things simple, a Fragrance-free shampoo bar with natural conditioning properties. Completing the set is a new Fragrance-free shaving bar with just five natural ingredients, kind to sensitive skin and great for when no scents makes perfect sense. These products are available now from distributers including Tree Of Life, The Health Store, Suma, Queenswood, Green City and Essential.
They're a bit obsessive at Friendly, and putting ethics before profits underpins everything there. That's why their products aren't just vegan, or cruelty-free, or made by people paid a living wage, without using plastic, preservatives or sulphates. They're all of these things.
Friendly Soap and shampoo is made using a cold-process method handed down through generations of makers. It creates no by-products and relies on old-fashioned elbow grease, with every bar poured, cut and packed in to recycled boxes by hand in Yorkshire. The soap is biodegradable too, so it's better for the planet even once it's been used.