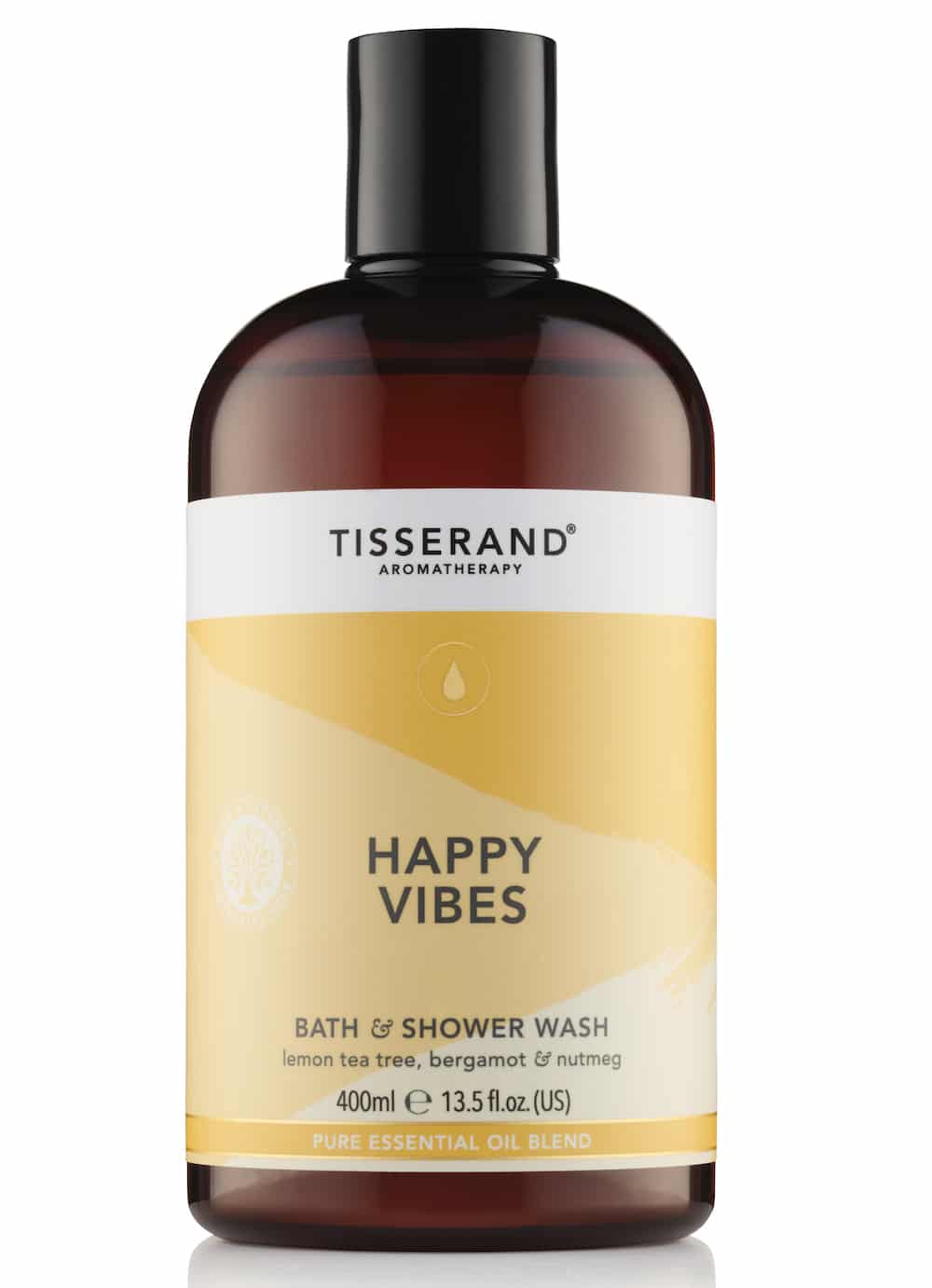 Tisserand Aromatherapy has created two new essential oil-infused collections of easy-to-use products designed to support wellbeing from day through to night: Happy Vibes and Real Calm.
Happy Vibes is made with a carefully curated selection of oils for those wanting to feel positive, refreshed, happy, uplifted and energized, with the hero essential oils being lemon tea tree, bergamot and nutmeg.
"This combination of predominantly citrus oils cannot help but bring a smile to your face," explains Jo Kellett, the brand's essential oil expert. "Citrus essential oils are well known for lifting your mood and making you think of sunshine and happiness. With the addition of nutmeg, which brings balance into your day, you have a wonderful combination of essential oils that will encourage happiness."
Happy Vibes is already available as a Pulse Point Roller Ball, but now sees two new additions: Bath & Shower Wash to refresh skin and boost mood, gently cleansing while not stripping the skin of natural moisture; and MoodFix Mist – a spray offering a burst of positivity and incorporating petitgrain essential oil to promote feelings of contentment.
Harnessing the power of the hero oils lavender, bergamot and patchouli, Real Calm is created for those who want to feel calm, peaceful, content, grounded and reflective.
"This blend has been put together to bring you a sense of peace and tranquillity," says  Kellett. "Lavender is a wonderful calming essential oil, thoroughly researched for its soothing properties. Patchouli is deep and sensual in its aroma and will help you take a moment to pause and feel calm. Bergamot brings an uplifting note to the blend that will allow you to feel replenished. The combination of this blend enables you to feel calm and encourages you to 're-set' and carry on with your day."
Real Calm Bath and Shower Wash helps provide inner peace and embrace that 'me moment' with added geranium essential oil to balance the skin and mind and gently cleanse; Real Calm MoodFix Mist provides an instant spritz of relaxation and meditative calm, with geranium essential oil to harmonize the mind; and Real Calm Massage & Body Oil delicately scents the skin and features jojoba and sesame seed oil for antioxidant protection.
The Happy Vibes and Real Calm products are natural, vegan-friendly, cruelty-free and packaged in bottles made from 50% PCR plastic.