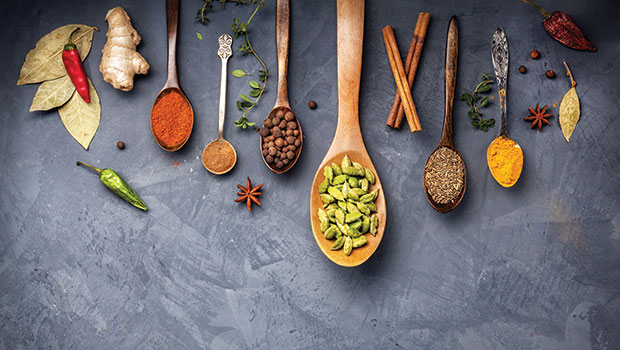 Ayurveda hasn't yet reached its full market potential in the UK, but the increasing number of skincare solutions incorporating Ayurvedic principles may provide an approachable entry point for consumers, says Jane Wolfe 
Although still far from mainstream, the holistic health system of Ayurveda is starting to take off in the UK, with skincare proving an accessible route of entry. In fact, according to Mintel, the majority of product innovation with 'Ayurveda' as a descriptor has been in the beauty and personal care space.
With top beauty bloggers – including Pixiewoo, Madeleine Loves and Ana Goes Green – flagging up Ayurvedic skincare brands, consumers are becoming more familiar with the benefits of this ancient healthcare practice on the skin.
"Even though Ayurveda has been around for over 5,000 years, there's a huge gap in the UK market for more brands that truly understand and embody Ayurveda to come through," says British blogger Ailish Lucas, aka the Glow Getter. "Ayurveda is absolutely an emerging trend in the skincare market but there is definitely an education piece around what the different doshas are and how these principles can really help consumers with their skincare requirements. Luckily leaders like Sahara Rose are helping to educate wider audiences on the benefits of understanding this ancient tradition and this will naturally spill over into increasing awareness around Ayurvedic skincare."
Ayurvedic herbs are being incorporated into an increasing number of personal acare products, from Urban Veda's Purifying Facial Oil (which won a Gold FreeFrom Skincare Award this year) and AA Skincare's recently launched haircare range featuring Ayurvedic herbs, to Tri-Dosha's Exfoliating Face Scrub and Khadi's new Face Mask line.
An emerging trend
"Ayurvedic skincare is on the cusp of taking off in a big way," says Abida Halstenberg, founder and CEO of Samaya. "People's lives are more hectic than ever and many people are suffering from stress and the effects of non-stop lifestyles. More and more people are searching for an antidote to the various stresses and pressures, and a lot of them are turning to time-tested healing systems such as Ayurveda as they have already experienced the benefits of yoga and feel that they can similarly improve their health and wellness through Ayurveda, which is very similar in that it encompasses health of the mind and of the body.
"Recently there has been an increasing amount of literature in the mainstream media on Ayurvedic skincare, which is further familiarizing consumers with the benefits of this unique wellness system. Consumers have also been searching for natural, proven skincare that is holistic and personalized in accordance to their unique needs, and Ayurveda does just that."
Michael Boone, Ayurvedic therapist and head of business development at Ayurveda Pura, which provides a range of Ayurvedic products and training, also sees yoga as helping to promote the sector. "In the European Union, Ayurveda is really booming with the growing interest in natural and organic products and the concept that whatever you put on your skin you should be able to put on your tongue. It's getting bigger in the UK, especially in London where you've got a growing community of people taking up yoga, and I think that is a gateway to people learning about Ayurveda."
"Consumers have been searching for natural, proven skincare that is holistic and personalized in accordance to their unique needs, and Ayurveda does just that"
Know your dosha
Ayurvedic medicine identifies three primary doshas or bio-energetic forces of the human body – vata, pitta and kapha – each of which has its characteristic site and unique function in the body. It is the imbalance of these doshas that leads to disease, according to the principles of Ayurveda.
Consumers can easily discover their doshas, with a number of brands offering online 'discover your dosha' questionnaires. "Being self-aware will guide your choices so you can increase your wellness by understanding what aggravates you and what balances you," explains Halstenberg. "Understanding your unique constitution is the key to achieving wellness, which is manifested in beautiful healthy skin."
She also says there's a link between scent preference and constitution type: "People who like rose tend to be vata types, pitta types are drawn to jasmine, while kapha types favour earthy aromas. Vata types tend to have dry and dehydrated skin, while pitta types tend to have sensitive skin more prone to rosacea, redness and inflammatory rashes when out of balance. Kaphas can suffer from clogged pores and excess oil when they are out of balance. It is not uncommon to have dual doshas, and in rare cases, people can be tri-doshic."
Halstenberg has been mixing face packs with Ayurvedic ingredients since the age of six or seven, but when she left India she couldn't find any authentic, effective ready-made Ayurvedic skincare products so decided to create an all-natural range that delivered functional benefits while providing holistic wellness. 
"The ingredients we use have been used for thousands of years to balance particular constitution types," she adds. "For example, pitta types are prone to heat and inflammation, so we use cooling ingredients such as jasmine and anti-inflammatories such as saffron, as well as shatavari, gotu kola, neem and lotus seed. Kapha types have a slower metabolism, so we have more invigorating herbs such as ashwagandha, vetivert, sandalwood and frankincense. Vata types tend to be dry and dehydrated so we have healing and nourishing ingredients such as rose, tulsi and turmeric."
Boone believes that some brands aren't particularly authentic but are piggy-backing on the growing trend. "There are companies out there that I consider to offer bubble gum products based on Ayurveda. They try to take something that is Eastern and Westernize it, package it in something modern looking. We've gone in the opposite direction in that we try to put all our money into the ingredients and making sure that they are sourced to the highest standard. In this industry a lot of people are actually paying for the packaging, not necessarily the ingredients."
Sara Fryklund, Ayurveda specialist and founder of Sattwa Herbs, agrees that the quality and authenticity of ingredients is paramount. "It's great to use Ayurvedic herbs to take care of your skin, but the herbs have to be grown, picked and dried in a certain way; they have to be high quality otherwise they just won't work. In China and India they still know how to do this, but in Europe we just lack the knowledge. I order mostly from Pukka Herbs because the quality is so high, but there are very few who can deliver this."
Healing from within
Fryklund believes that the root cause of many skin conditions is an unhealthy digestive system, and says that by improving the digestion with Ayurvedic herbs, you will also improve the skin. To this end, Sattwa Herbs' latest line of ready-made herbal blends includes a four-strong Herbs for Skin range: Calm redness; Quiet & Stabilize; Clean & Build up; and Soft & Glow. 
"I started to see clients and mix herbal powders myself," says Fryklund.
"I saw a lot of clients with digestive disorders and skin conditions and I found that when I focused on treating the stomach, my clients' skin conditions also improved. So that is how these herbal blends came about – using herbs for the skin but also using herbs for the digestion. The blends are for those who want not a 'quick-fix' but a quicker fix."
"We have divided the skin problems into four broad groups: rosacea; eczemas; acne vulgaris; and dry skin. With rosacea, for example, you need to give herbs to treat the redness of the skin but also to treat constipation, as there is a lot of fire in the digestive tract. If you treat both the constipation and the redness at the same time you will get a good result."
a shop with a view
It would be reasonable to think that the soaring growth in popularity of turmeric might lead consumers to look deeper into the benefits of other Ayurvedic medicinal herbs, but this may not be the case. 
"People are becoming more familiar with turmeric because it has had a lot of press attention and there has been so much research, but they don't necessarily associate
it with Ayurveda, so I don't know that it will necessarily cross over to further sales in that area," says Peter Toyne, buyer and manager at Greenlife
in Totnes. 
Greenlife's three top sellers in the category are turmeric, ashwagandha and chyawanprash – a kind of Ayurvedic jam which contains a plethora of herbs and boasts a wide range of health benefits. 
"After these come shatavari for women's health; andrographis – known as the 'king of bitters' and a potent antiviral which is used a lot during the flu season; and also boswellia, which is slightly more niche but does seem to have quite a following now," says Toyne.
"Inflammatory health is the primary reason that people come in for Ayurvedic herbs," he adds, "whether that's boswellia, turmeric or even ashwagandha, which although people buy it more for stress, as an adaptogen for the nervous system, is also beneficial for joint health." 
As for formats, although the store sells most of its Ayurvedic herbs in powders and capsules, teas are popular too. "Another big area is holy basil – we sell an awful lot of that as tulsi tea and we do sell it as a food supplement too. Turmeric tea is another good seller in this area."
FSC Turmeric 500mg with Bioperine®
FSC
Tel: 0800 083 0356
E-mail:  [email protected]
www.fscsupplements.com
Turmeric has been used in Asia for thousands of years and is a major part of Ayurvedic medicine. It was first used as a dye and then later for its medicinal properties. In this formulation Bioperine® is added to make the Organic Turmeric even more effective. As with all FSC supplements, FSC Turmeric 500mg with Bioperine® is made in the UK with the finest ingredients and based on widely recognised scientific evidence of their health qualities. Suitable for Vegetarians and recommended to take one to three capsules with food. 
12 Days Cleanse
CHRIS JAMES MIND BODY LIMITED
Tel: 0208 538 9516
E-mail:  [email protected]
www.chrisjamesmindbody.com
Inspired by the power of Panchakarma, 12 Days is the ultimate Ayurvedic system that will leave you noticeably more toned, healthier, radiantly alive and glowing with confidence. 12 Days has been used by thousands of our customers to transform their lives since 2004. 
• Increase your energy levels
• Mental clarity
• Sound, refreshing sleep
• Kick bad habits
• Drop a dress size
Whether you do 12 Days to create inner wellness or just because you want to shift a few pounds in a limited space of time – it's easy to fit in and around your normal day-to-day life. Prepare to be amazed by the results! 
Khadi Herbal Hair Colour
Pravera Direct
Tel: 01557 332498
E-mail:  [email protected]
www.khadihair.co.uk
The Khadi hair range is best known for its vegan, cruelty free herbal hair colours, prepared in India according to traditional ayurvedic formulas, certified natural with organic ingredients by BDIH, creating hair colours unique in terms of composition and quality. With a growing shade range from light blonde to black, giving hair a revitalising boost of colour and moisture, leaving it glossy and shiny – free from ammonia, PPD and preservatives. The Khadi range also includes shampoo, oils for hair, face & body and newly released face masks – Ayurvdic treats to pamper yourself head to toe.
Urban Veda Turmeric Radiance Day Cream
Urban Veda
Tel: 020 3582 7797
E-mail:  [email protected]
www.urbanveda.com
Naturally formulated using Ayurvedic principles, this bioactive blend of brightening botanicals Turmeric, Liquorice, Papaya and Goji berry extract is enriched with a cell-repairing amino-acid complex to help correct signs of hyperpigmentation, boost complexion and balance skin tone. Moisturising and collagen-boosting Arjuna extract helps to feed skin, keeping it soft, supple and hydrated. Packed in a sustainably-sourced Forest Sustainability Certified carton, Vegan Certified and Cruelty-Free. The Radiance Day Cream retails at £18.99. Contact Urban Veda on +44 (0)20 3582 7797 for purchase and stockist information or email [email protected]
Organic Ashwagandha Extract Veg Caps
Viridian Nutrition
Tel: 01327  878050
E-mail:  [email protected]
www.viridian-nutrition.com
Viridian's Organic Ashwagandha Extract provides 300mg of a unique high-potency, full-spectrum extract of ashwagandha (Withania somnifera) in a base of organic Siberian ginseng root (Eleutherococcus senticosus). The ashwagandha is grown in India using environmental and socially responsible practices and is the most clinically studied ashwagandha available. Certified organic by the Soil Association. Vegan friendly. Part of the 200+ range from the ethical vitamin company, Viridian Nutrition, founded on the principles of Purity, the Environment and Charity. Dedicated to the continued success of the specialist health food store.
Golden Adaptogen Blends
Wunder Workshop
Tel: 07881 285 173
E-mail:  [email protected]
www.wunderworkshop.com
Wunder Workshop focuses on consumption with purpose, using ancient wisdom for modern day ailments. Our Golden Adaptogen range is inspired by Ayurveda and TCM, combining synergistic herbs to create 3 potent wellness blends. First, Golden Balance containing ashwagandha, liqourice and turmeric – all widely used within Ayurveda to reduce inflammation and chronic stress. Golden Glow containing the Ayurvedic nootropic Brahmi and Siberian ginseng – used for glowing skin from the inside out and strengthening brain function. Finally, Golden Shrooms containing reishi and cordyceps – designed for all round endurance and stamina.