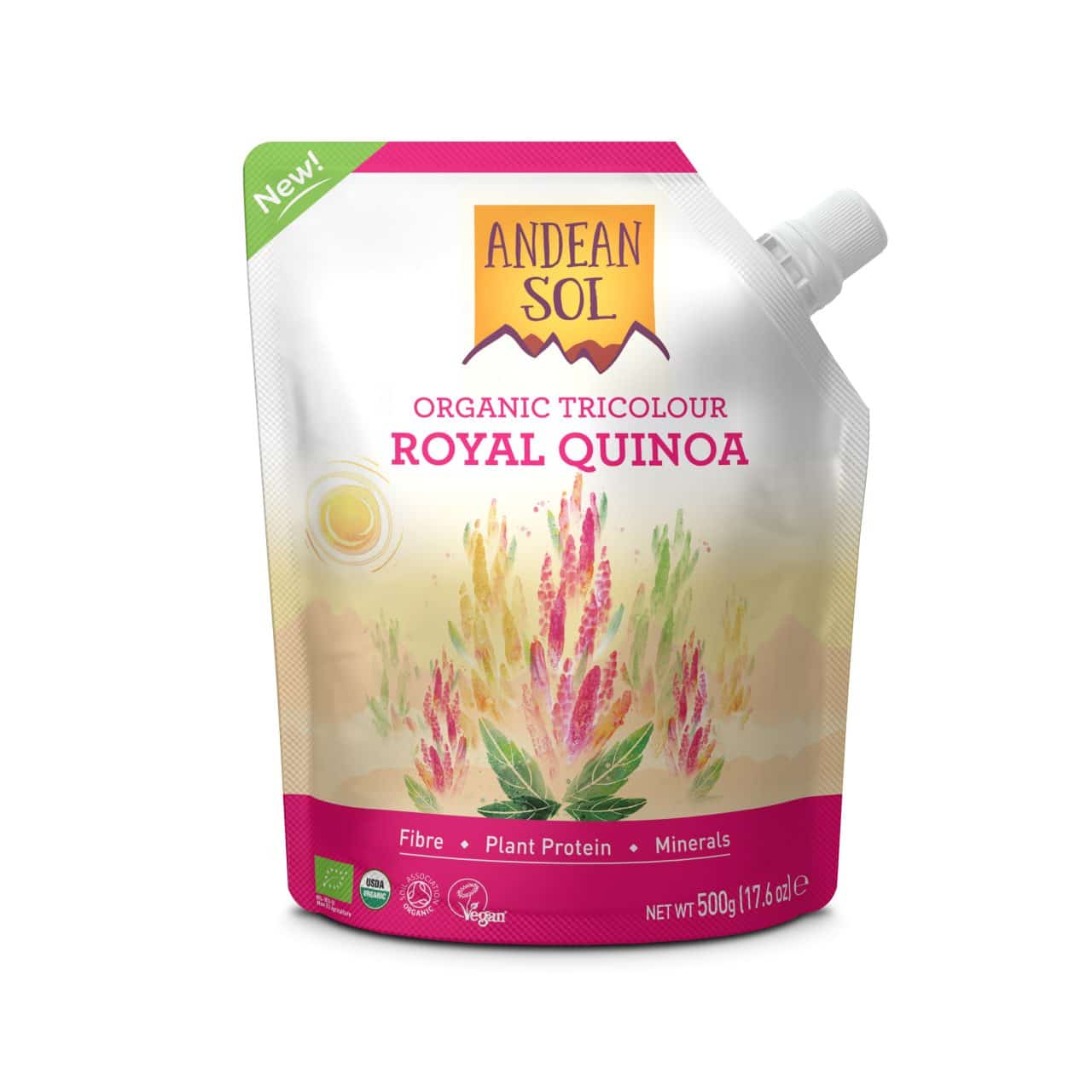 Superfood brand Andean Sol has introduced six new products sourced from the Andean region of South America.
Extra Virgin Chia Oil sits alongside what the company says is the world's first Extra Virgin Cold Pressed Olive & Chia Oil, combining the versatility of olive oil, with the nutritional value of chia oil, for everyday use.
The brand has also launched Organic White Chia Seeds and Organic Black Chia Seeds along with Organic White Royal Quinoa and Organic Tricolour Royal Quinoa, all of which are packaged in a resealable spout pouch for ease of use. This is the first time Organic Royal Quinoa has been available on UK shelves. With a big, light grain and nutty flavour, it is only grown in the Altiplano of Bolivia.
"The demand for superfoods has sky rocketed over recent years, and we're dedicated to providing our customers with the best quality, and sustainably sourced chia and quinoa products as well as an offering that is truly unique," says Tom Spillane, founder and director of Andean Sol. "We are committed to the farmers and the communities in the Andean region who grow for us, by supporting them, we ensure the outcome of the finest quality produce."
All Andean Sol products can be traced back to their origin by using the batch code tracker found on the packs. By entering a unique code onto the website, it will reveal the exact process, people and farm in which the product was made. Andean Sol is also committed to reinvesting 5% of profits back into educational and social projects in the local communities.