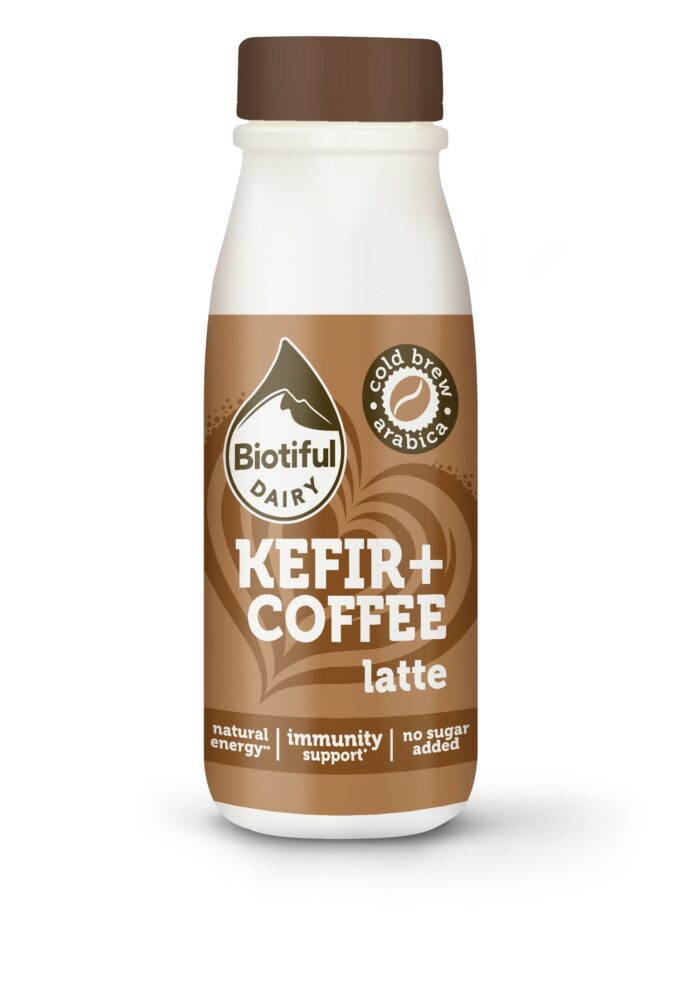 In what it says is a UK first, kefir brand Biotiful has introduced Kefir + Coffee, combining British cultured milk kefir and rich, cold-brewed Arabica coffee to create a smooth, barista-style drink.
The ready-to-drink Biotiful range is available in Mocha and Latte variants and as well as offering a natural energy uplift, each 250ml bottle contains 30 billion live cultures, vitamin B12 to help support immunity, is a source of protein, and contains no added sugar or artificial additives.
"We are absolutely delighted to be bringing our expertise to the coffee category as we're looking to grow penetration beyond our current consumer base," comments brand founder Natasha Bowes. "Our new ready-to-drink Kefir coffee gives us a significant opportunity to talk to a more millennial audience by offering a luxury RTD product that contains a 'natural uplift' alongside all the health benefits of kefir.
"Gut health is now one of the biggest health trends in the UK and the coffee category continues to explode. We know consumers are looking for beverages with a clean and natural ingredient list, and concerns around the downside of high caffeine and other energising ingredients are driving more people towards healthier and balanced products that achieve the same results."
The drink is aimed at on-the-go coffee consumers and the packaging has been designed with a fresh colourway and new coloured cap for greater shelf standout.