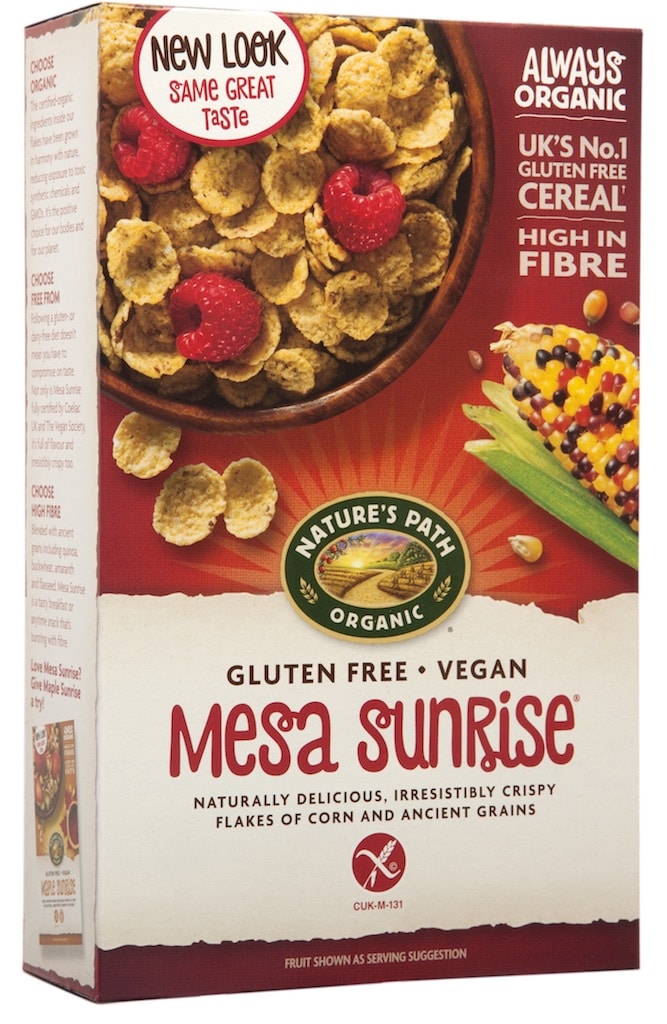 Gluten-free cereal brand Nature's Path has revamped its packaging with what it calls vibrant designs designed to give 'a genuine family feel' to the brand's range and increase on-shelf appeal.
The designs also highlight Nature's Path's 'Always Organic' messaging, which as Victoria Hughes, Nature's Path marketing manager at Euro Food Brands, explains, is core to the brand. "Being able to create such popular gluten-free cereals comes down to the quality of ingredients – and where that perfectly matches consumer demand is in organic. Organic means trust and integrity in the food chain – and we know that this will only become more important to people. Giving increased prominence to it made perfect sense, especially because we've been at the heart of the organic movement from day one – it's our DNA, not just a ticked box."
As part of the revamp, the brand's UK website has been overhauled for greater ease of navigation, and increased focus has been given to sampling, social media and PR.