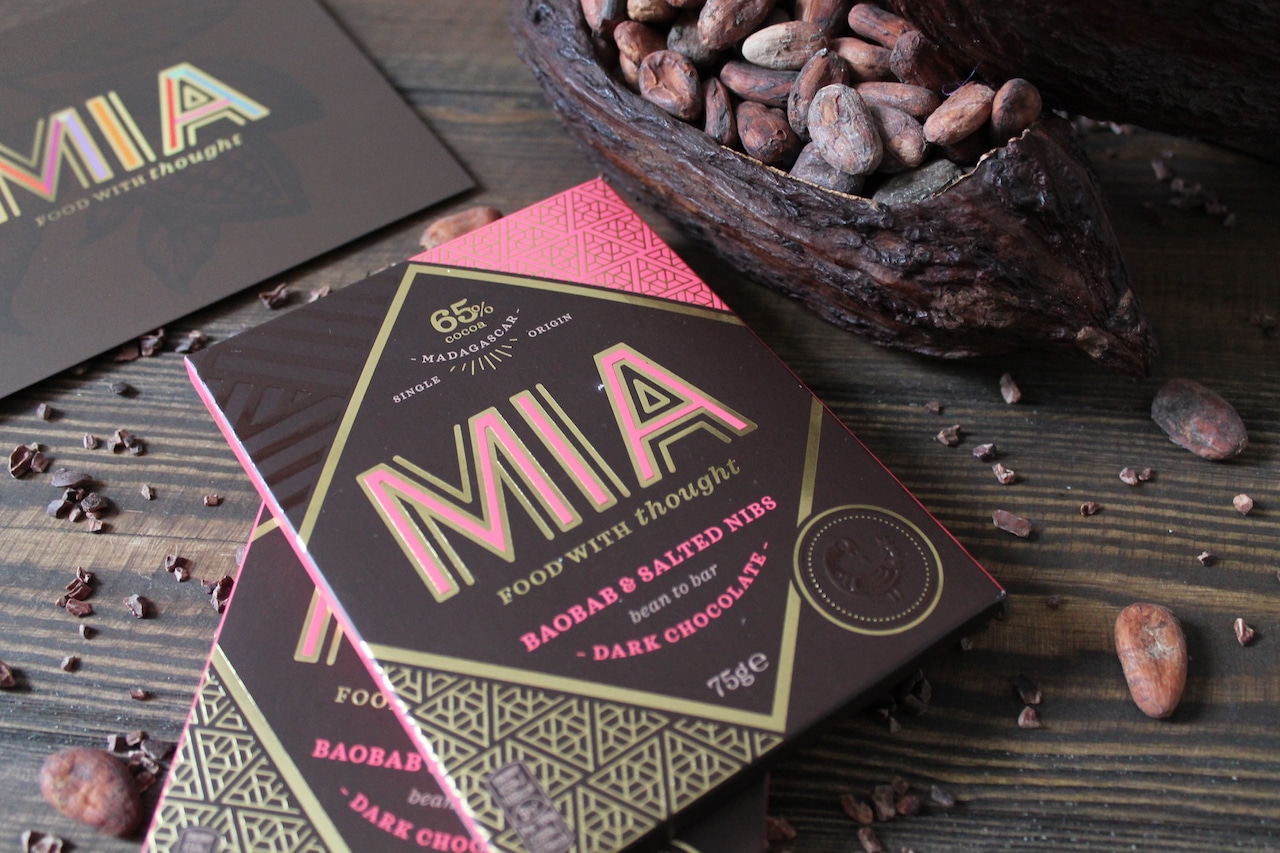 Ethical food brand MIA has added a Baobab & Salted Nibs variant to its range of chocolate bars, which are wholly produced, crafted and packaged in Madagascar.
The bar contains the superfood ingredient baobab, which has been sourced from African-inspired health food brand Aduna and provides the bar with what the brand calls a sweet and citrusy flavour.
MIA Baobab & Salted Nibs is produced with rich 65% dark chocolate infused with the baobab powder and topped with a sprinkling of salted cocoa nibs to create 'a savoury crunch which gives away to natural notes of red fruit'.
"We're thrilled to be working with Aduna on our latest launch as its mission is similar to that of MIA," says MIA co-founder Brett Beach. "We both look to support African producers and create change. Baobab as an ingredient is becoming more and more popular in the UK and it once again shows the wonderful breadth of ingredients produced throughout Africa. It adds a fantastic zing to the bar and is delightful when combined with the crunch of salted cocoa nibs. We think consumers will love it."