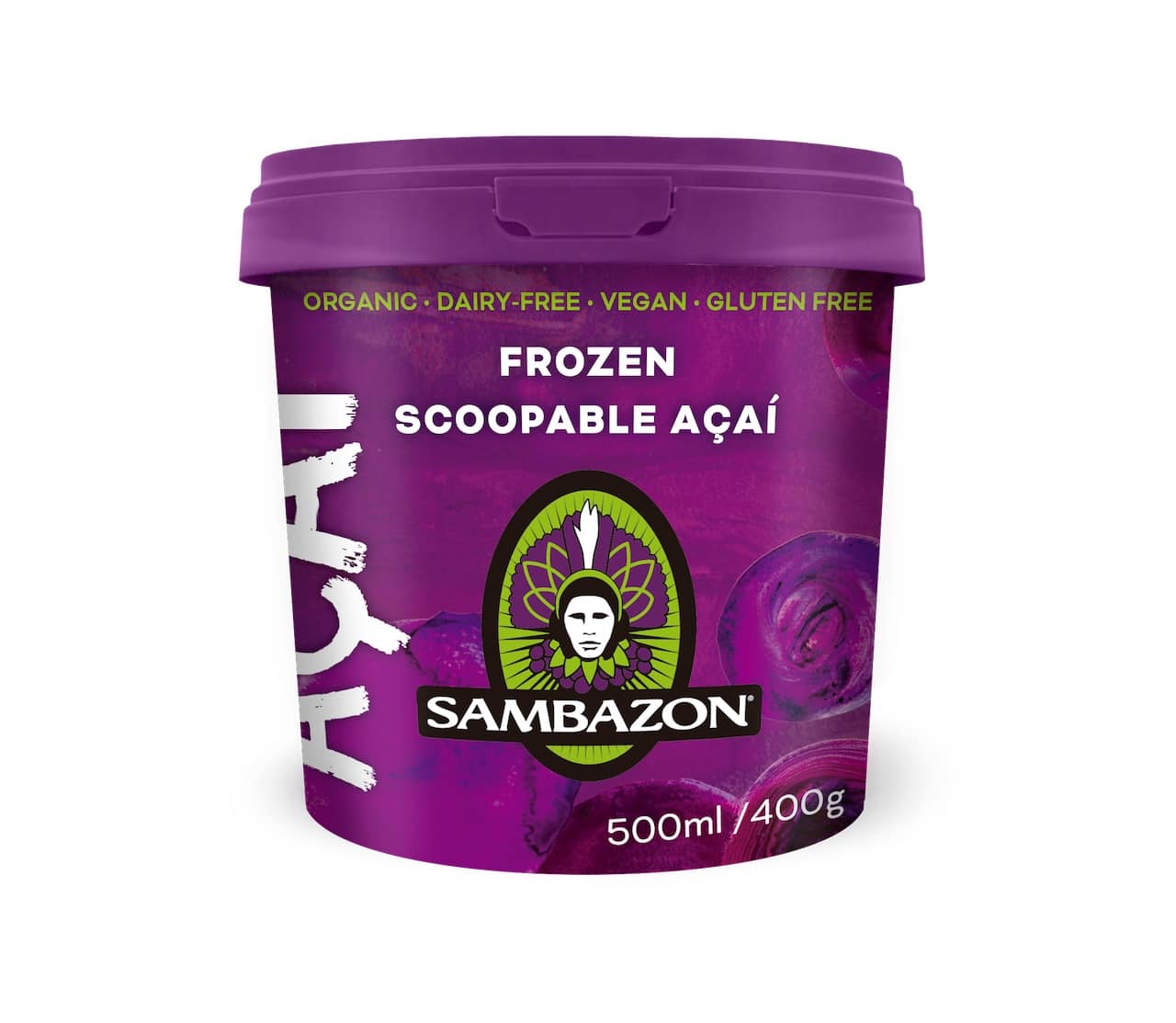 Açaí producer Sambazon has created what it says is a UK first in the healthy frozen dessert category by launching its ready-to-eat Frozen Scoopable Açaí into retail.
Certified vegan, organic and fair trade, and sustainably sourced, the new product can be consumed straight from the tub and also enables authentic açai bowls and smoothies to be made instantly with no blender required.
Designed to offer a vegan alternative to ice cream, Sambazon Frozen Scoopable Açaí is made from 100% pure frozen açaí berry purée, which is packed with antioxidants and omegas 3, 6 and 9, and is only 100 calories per serving. It is free from dairy, gluten, soya, artificial sweeteners, colours, flavours and preservatives, and is non-GM.
"By launching the world's first Frozen Scoopable Açaí, we are furthering our mission of making açaí mainstream and more accessible to UK shoppers," explains Ryan Black, founder of Sambazon. "Our new product means that consumers can enjoy the healthy omega and antioxidant goodness of açaí straight up or create their own bowls and smoothies without having to use a blender or additional ingredients, saving time and hassle."
"We are in a strong position to grow a new category of delicious, healthy and purposeful food offerings and tap into the growing market of shoppers who want health benefits and more from their purchases, including sustainability and ethical sourcing," he adds.
The Frozen Scoopable Açaí is Sambazon's best-selling food service product and the brand now aims to replicate this success at retail with the new 400g tubs.