A new study of 2,000 European Gen Zers showed that this young demographic is hungry for radical change and a complete overhaul of the food system – in how they learn about, access and consume healthy food.
The research on Gen Z was commissioned by EIT Food, Europe's leading food innovation initiative, which surveyed 2,000 18-24-year-olds from Poland, Spain, France, Germany and the UK.
Key takeaways:
TikTok and Instagram were cited as popular platforms for obtaining advice on healthy eating, to 'compensate' for what Gen Zers see as a lack of information from educaters, policy makers and industry
Young people want greater transparency from brands about how their food is processed
Health-savvy young people believe home delivery platforms such as Deliveroo and Uber Eats should offer more healthy options
Mental health should form part of the narrative around food and should outweigh the conversation around calorie counting; 82% of women surveyed were interested in learning more about the link between food and mental health
Over half said the since the arrival of the pandemic they have been more tuned into making healthy food choices
79% said they consider processed foods to be unhealthy
FutureFoodMakers, a new initiative being launched by EIR Food, will call for radical change across the food sector and the promotion of healthy food for all.
The study reveals that 52% of 18-24-year-olds monitor their food intake in some way; in France the figure was lower at 38%, whereas in Germany it rose to 65%. For 36%, this tracking consists of calorie counting, but 24% also said they track macronutrients.
So-called 'advice gaps' within school curriculums are leading to young people seeking out information on social media platforms such as TikTok and Instagram (67%).
65% said they didn't get enough education on healthy eating at school and 61% admitted that identifying trusted, reliable sources can be difficult amid 'so much conflicting advice'. This extends to labelling transparency too; almost eight in ten young people would like food labelling to be clearer about not just the ingredients but how the product is processed.
In France 60% of respondents said that food labels and menus which display calories can be harmful to people's emotional wellbeing and advocated for a change in the narrative around healthy eating to lessen the impact on mental health.
Heightened interest in nutrition is also leading many Gen Zers to pursue careers in the food sector, with a focus on education (66%), innovation (64%) and improving equality of access to healthy food (61%).
Dr Andy Zynga, CEO of EIT Food, comments: "Young people are fundamental for the transformation towards healthy and sustainable food systems. Yet our research clearly shows that they are being let down. The voice and asks of this young and dynamic food generation need to be heard … and they need to be involved and empowered in shaping what comes next. That's why we are launching our campaign 'Our Food, Our Food System', to give our young people the voice they deserve and help everyone in the food systems to understand their needs."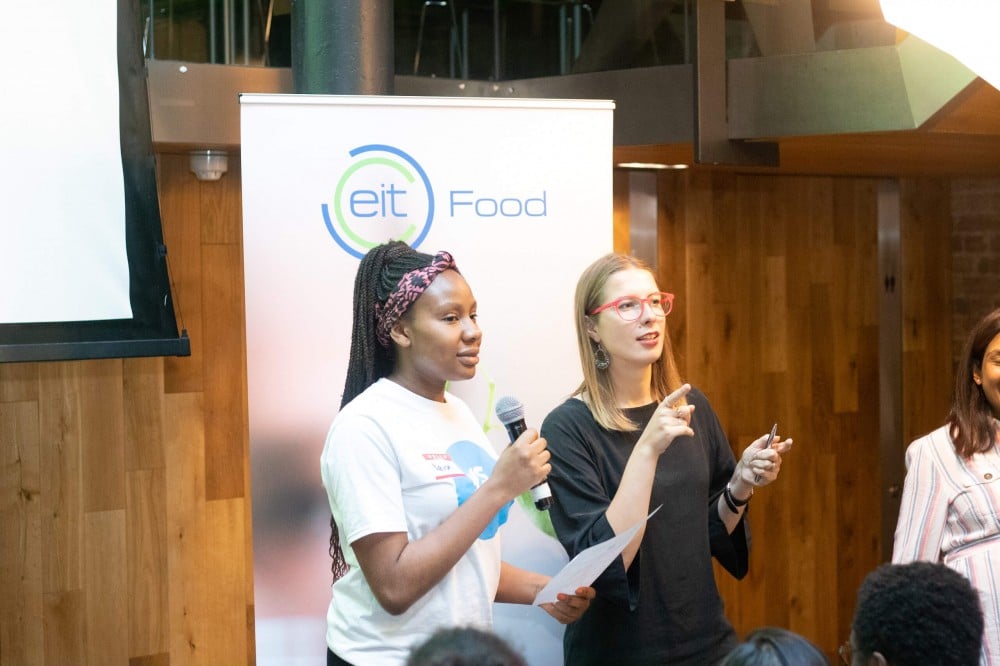 Image credit: EIT Food