Oddbox has revealed a series of improvements through which it aims to better engage consumers and help the food-waste-fighting fruit and veg box meet its goal of saving 35 thousand tonnes of produce by 2025.
Designer Alex Green has created a fresh new look and feel for the relaunch to express the Oddbox brand personality and its 'business unusual' ethos across its boxes and digital channels. An improved consumer experience has also been developed to help people to 'be the change' in the fight against the climate crisis as they 'eat good, do good and stay odd'.
Updates include an enhanced library of recipes created by Oddbox community members, seasonal eating guides and tailored meal plans with accompanying shopping lists in each box. Customers ('Oddboxers') will also receive tips to fight food waste at home and insights on issues affecting the planet.
along with our new look and additions to the consumer experience, we want to make it easier for our users to help to shape and steer what we do
They will also receive a personalized impact report in their inbox showing how many kilograms of fruit and veg they've rescued as well as the volume of CO2e and litres of water they've saved.
"In starting Oddbox we wanted to make a measurable, concrete impact in the world. Something that could really help to tackle the climate crisis," says co-founder Emilie Vanpoperinghe commenting on the relaunch. "We know that people care about it, but COVID has meant that many people have shifted their focus – to the here and now, and life at home. With that in mind, we have worked on improving the Oddbox experience to make it as easy as possible for our existing and new users to play an active part in our weekly fruit and veg rescue mission, and do even more good in the fight against food waste."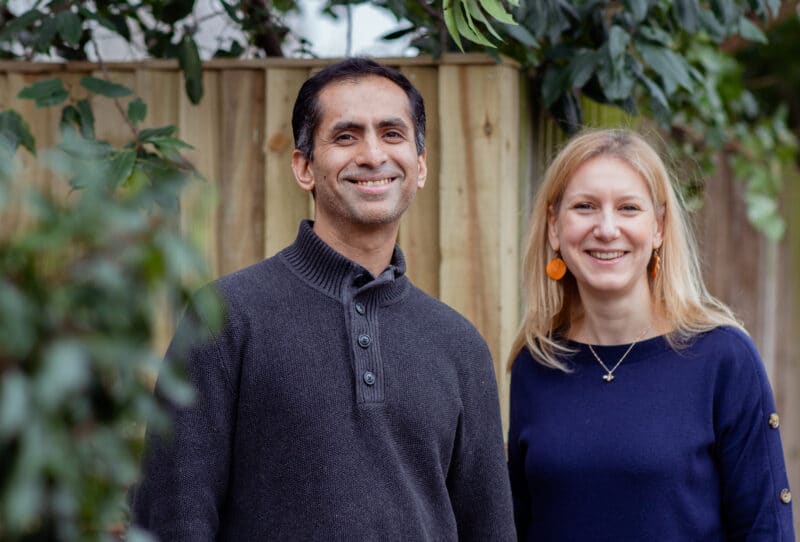 Adds co-founder Deepak Ravindran: "Oddbox is community powered, with farmers, households and our team working hard together to tackle the climate crisis. And so, along with our new look and additions to the consumer experience, we want to make it easier for our users to help to shape and steer what we do. Our inbox is always open, as we ask people to challenge our approach. We call this 'business unusual' and it's an attitude that we have had from the start as we set out to challenge the current food system and build a unique supplier-led model. Long term, we even have ambitions to develop an advisory board: The Bunch, to help build Oddbox into a company that our whole community can be proud of, even if it is a little odd."