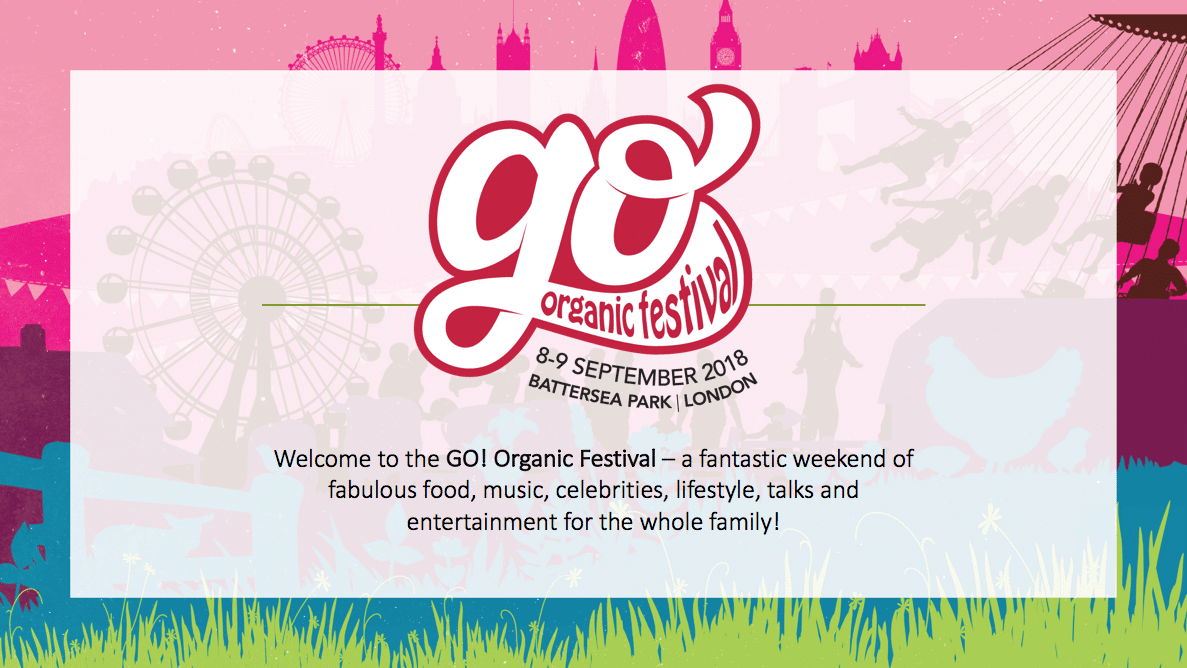 A major new two-day organic festival will open its doors to the public on Saturday, in London's Battersea Park.
GO! Organic Festival coincides with the Soil Association's Organic September campaign, and will showcase some of the biggest names in organic living. Giving the public the opportunity to 'find out more about all things organic and the benefits it has to offer', Carol Dunning, festival director, says it will be a 'fun day out for friends and family'.
In addition to the festval's 115-stall marketplace of organic food and lifestyle products, as well as a line-up of live music, celebrity talks, cooking demos, face painting and children's entertainment, the highlights include: a Stroud Brewery-hosted Organic Beer Tent; a Meet the Farmer feature supported by Waitrose; a Family Eco Art Camp and pick-your-own farm by Honest; cheese and wine tastings with the Soil Association; yoga classes with Freedom Brewery and Fold-London; and a Japanese tea garden courtesy of Clearspring.
The extensive exhibitor list will be complemented by an engaging programme of speakers on the Natural Talks Theatre, including a session with BBC writer and broadcaster Jonathan Dimbleby, who will take visitors on 'an organic journey' (Sunday 9 September, 12:30pm).
Download the schedule and festival map here and profit from a two-for-one promotional offer on advance tickets here.