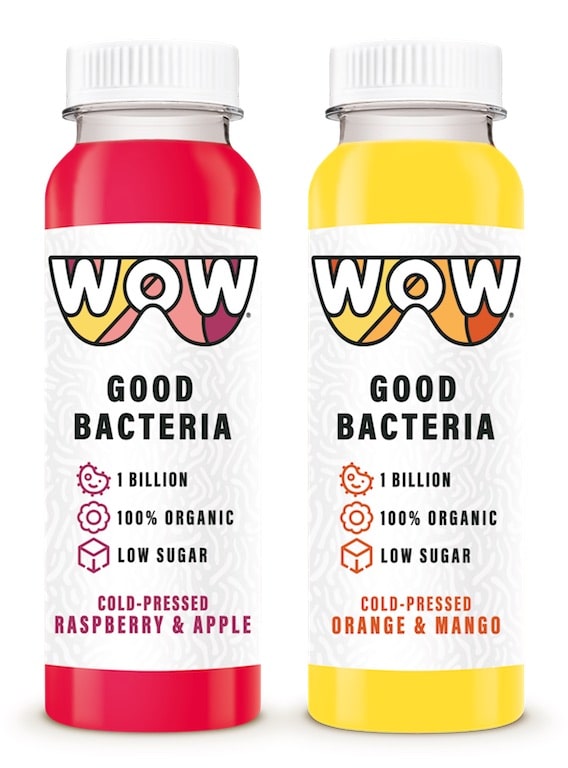 WOW Good Bacteria drink has launched in a bid to help incorporate good bacteria easily into consumers' diets.
Available in two flavours – Raspberry & Apple and Orange & Mango – the organic, dairy-free drink is blended with a squeeze of cold-pressed juices, filtered water and over one billion live probiotic cultures.
The probiotic is a strain used is Bacillus coagulans, which, says the brand, is proven to be delivered to the gut ten times more effectively than leading yogurt cultures."We believe in keeping your gut happy by nurturing its community of good bacteria," explains Oliver Dickinson, WOW founder. "It is incredible how intricately linked our gut and our brain actually are. Whilst nutrition is not the only way to tackle multifactorial mental health issues, we believe it is a good place to start. It is amazing to think that microscopic bacteria can help to improve overall wellbeing and help with the management of anxiety. Probiotics have previously existed mostly in tablet form and in dairy products. We wanted to present an alternative that is as accessible as possible whilst still tasting great and providing refreshment."The drinks have 20 calories or less per bottle and contain no preservatives, additives or sweeteners.