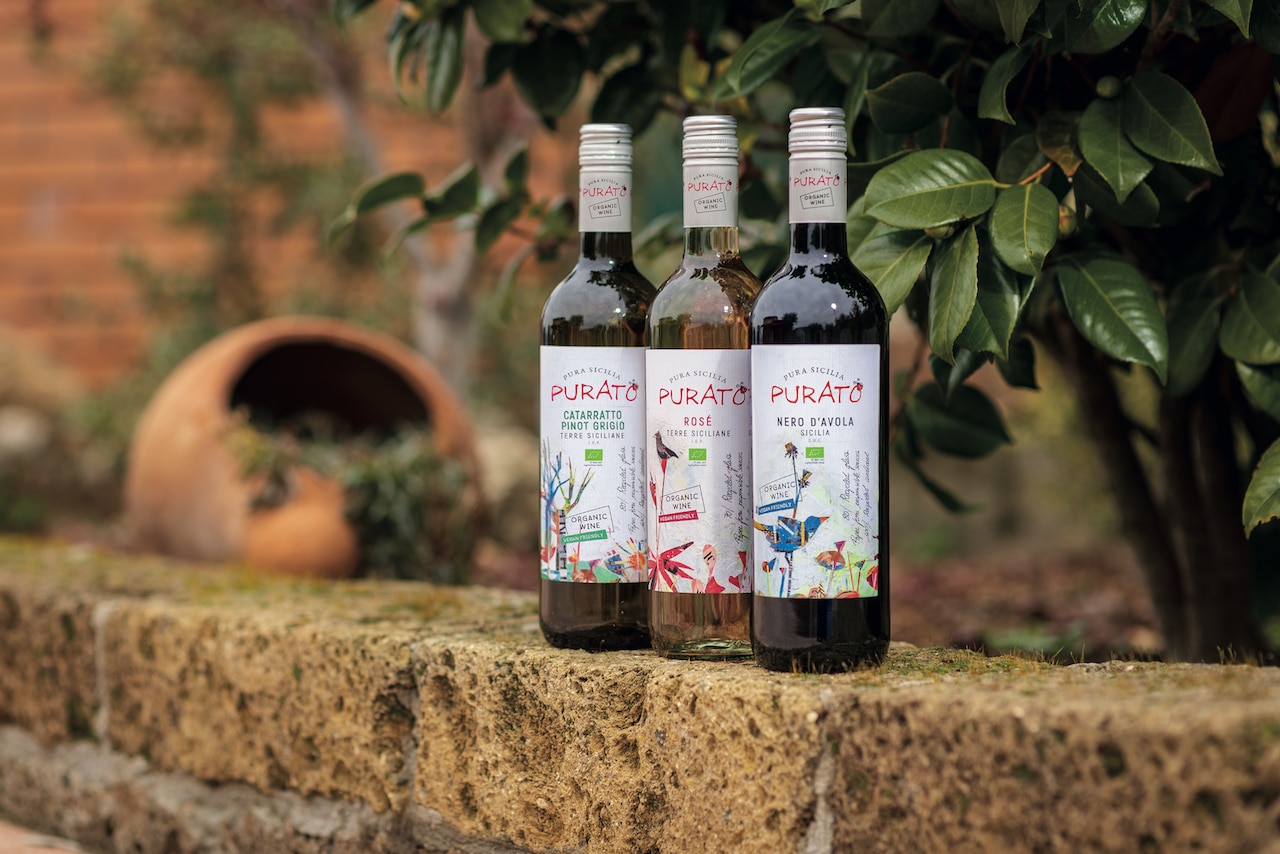 To celebrate its tenth year, the organic Sicilian wine brand Purato has undergone a makeover, including the new strapline 'Green to the extreme', to flag up its green credentials.
The vegan-friendly wines are certified organic (Bioagricert) and carbon neutral and come in eco-friendly 100% recyclable packaging. The trio of wines available are: Cataratto/Pinot Grigio Terre Siciliane IGP; Nero d'Avola Sicilia DOC; and Rosé Terre Siciliane IGP (made from Nero d'Avola).
"We have worked on Purato for the last ten years, well before organic could be considered mainstream," explains Stefano Girelli of brand owner TWP Wines. "We are genuinely committed to producing quality wines which have the least impact on the environment as possible and which are a direct reflection of their terroir – we have certainly not jumped on an organic band-wagon! Our aim with the new look is for Purato to become easily recognizable on the shelf as organic and fully sustainable – in other words – green to the extreme."
Purato is distributed in the UK by North South Wines.