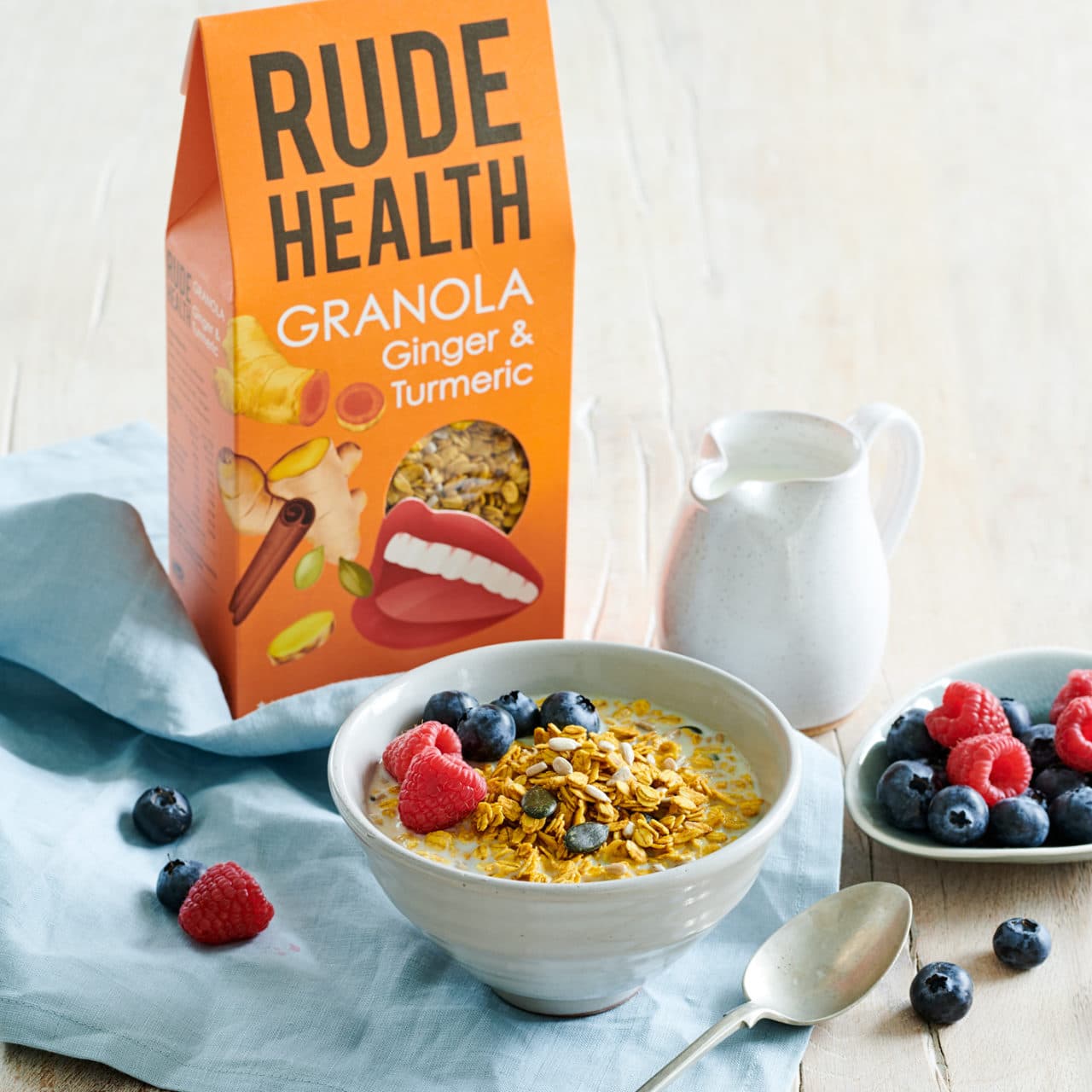 Rude Health has introduced its new Ginger and Turmeric Granola, described as combining earthy turmeric with zingy ginger in what is the brand's first 'swavoury' cereal.
The brand says that with this new product it has completely changed the way it makes granola, baking the oats with coconut oil and pear juice before adding ginger, turmeric and crunchy pumpkin and sunflower seeds.
Sweetening it with pear juice instead of honey makes it Rude Health's first vegan-friendly granola.