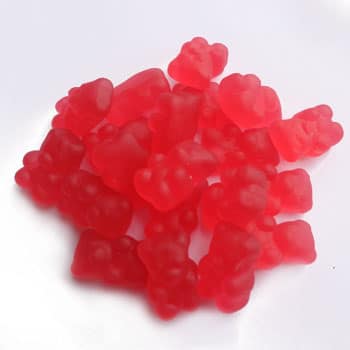 Bulk health supplements supplier HTC Health has launched a range of new gummy supplements, catering to the increased demand for soft gel delivery formats.
Previously supplying its gummy vitamins to major high street retailers for their private labels, the company is now delivering its new product range at much lower quantities of 84 bottles, making it accessible to smaller independent retailers.
Each gummy is carefully formulated to provide key nutrients for overall health and vitality and uses only natural colourings and flavourings. The formulations contain a high concentration of active ingredients, while retaining their delicious taste, says HTC.
The products available are:
Sugar-free Children's Multivitamin Gummy for General Well-being & Immunity – a 100% sugar-free gummy with vitamins A, C, D3 and E, it is specifically formulated for children age 3 and over, but is also suitable for adults
Adult Multivitamin & Minerals Gummy for General Well-being & Everyday Health combines essential vitamins from A through to E enriched with minerals such as iodine and zinc for adult health maintenance
Calcium & Vitamin D3 Gummy for Bone Support and Healthy Teeth
Multivitamin & Omega 3, 6 & 9 Gummy for Cognitive and Heart Health Support – a comprehensive orange flavoured multivitamin with added flaxseed oil to provide a combination of omega-3, 6 &9 fatty acids
The complete range will be packaged in unlabelled clear bottles with white lids, ready for customers to label and sell. Each fully recyclable PET bottle contains 30 gummies. HTC Health also offers bespoke gummies including sugar-free, vegetarian, specialized shapes in a selection of natural colours, flavours, shapes and sizes. Bespoke gummies are available at a higher minimum order quantity.