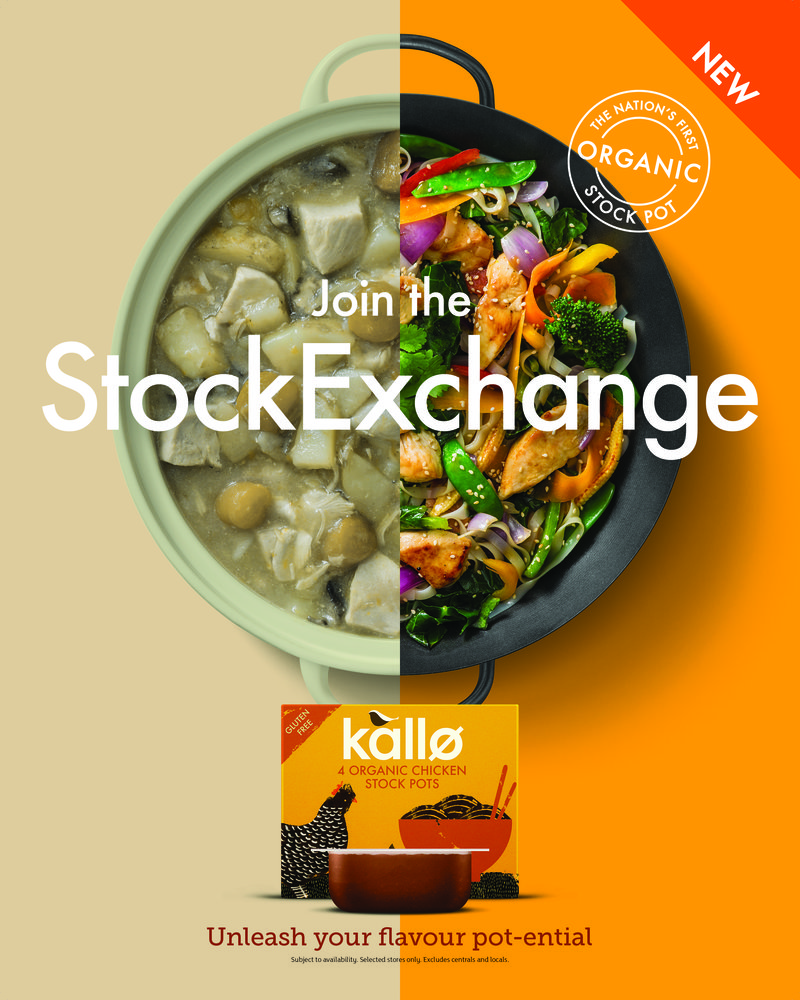 Natural food brand Kallø has created a range of Organic Stock Pots in what it says is a first for the UK market.
Sold in a four-pot pack, Kallø Organic Stock Pots are made with organic, natural ingredients and aim to enhance winter recipes such as soups, stews and pasta dishes.
Available in Chicken, Beef and Vegetable varieties, they are gluten-free and contain no artificial flavours, preservatives or MSG.
"We pride ourselves on our range of delicious organic, gluten-free stocks and gravies, that enable us to meet customer needs in this category," says Beth Roxburgh, Kallø brand manager at Wessanen UK. "As the UK's leading organic stock cube brand, a stock pot was the next logical addition to our portfolio – allowing us to bring an organic alternative to the growing stock pot market. With their rich flavour, the stock pots are made the Kallø way which means a focus on taste and high quality, organic ingredients."
To support the launch, the brand is investing in an in-store media campaign, which will include trolley ads, six-sheets and retailer press activity supported by social and online activity.
The adverts follow Kallø's initiative to encourage consumers to 'Join the #StockExchange' and start using Kallø Organic Stock Pots to unleash the flavour 'pot-ential' of any meal, and were developed by creative agency Mad River.