The Health and Food Supplements Information Service (HSIS) has issued a warning over low iron and omega-3 levels among the British public, calling it a 'micronutrient emergency'.
In its new report – Immune Health: Micronutrients Under the Microscope – the HSIS says Brits 'urgently need a nutrition reset to get immune health back on track', as it shares new data delving into our 'immune readiness'.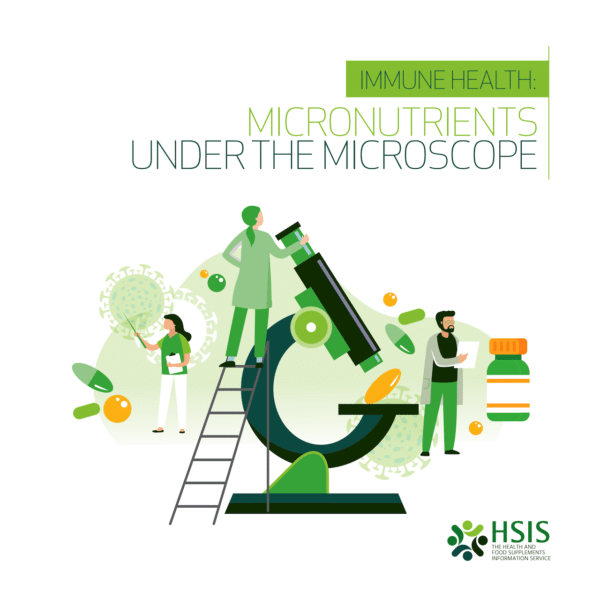 Although figures show that three quarters of the population recognize that immune health is compromised by 'bad diets', there are 'worrying signs' that modern diets are putting immune systems under unnecessary strain.
The HSIS points to an 'overweight, undernourished' nation in need of nutritional reform.
Food portions, it says, are 'out of control' and comfort eating is 'rife'. Key immunity nutrients such as vitamin D and iron are in decline and fish intakes are 'too low'.
Diets in the UK are far from ideal
One of the report's authors, Dr Gill Jenkins, notes: "Good nutrition is essential for optimal immunity but, as far as our diets are concerned, key pieces of the puzzle are missing. Vitamins A and C – from fruit and vegetables – and iron from meat, beans and green veg, are lower than ideal for some age groups, while most adults don't take a vitamin D supplement as recommended."
"Fish intakes are also too low, leading to a massive shortfall in omega-3 fats, which help the body to calm down potentially dangerous levels of inflammation produced during an immune response.
"These nutrients all play a role in supporting two aspects of our immune function: innate immunity, which creates a barrier against invading pathogens; and adaptive immunity, which helps our bodies to target viruses and create antibodies.
"Diets in the UK are far from ideal," adds Jenkins.
Key findings:
34% respondents ate more comfort foods and snacks during lockdown
21% have been advised by a healthcare professional to change their diet and lose weight
Intakes of vital immune-supporting nutrients have declined over the past decade
48% are unfamiliar with what the Government's Eatwell Guide recommends
64% of adults don't take a daily vitamin D supplement
Only half actively follow advice to eat more fruit and veg
60% don't pay attention to portion sizes
The vitamins most lacking are A, C, D and all B vitamins; iron; zinc; and omega-3.
Co-author and dietician Dr Carrie Ruxton, says: "A recent study from King's College London confirms that dietary supplementation can give your immune system a helping hand. Amongst almost half a million people subscribing to a COVID-19 app [ZOE], the incidence of SARS-CoV-2 infection was cut by 14% in those who took probiotics, omega-3 fatty acids, multivitamins, or vitamin D."
Ruxton says with winter upon us the nation's diets 'will need to deliver more nutritional value' and offers several health hacks to tackle obesity and malnutrition: consumers must 'urgently dump' their comfort eating habits; maintain stricter portion control; increase vegetable intake; choose healthier snack options; and take daily VMS.