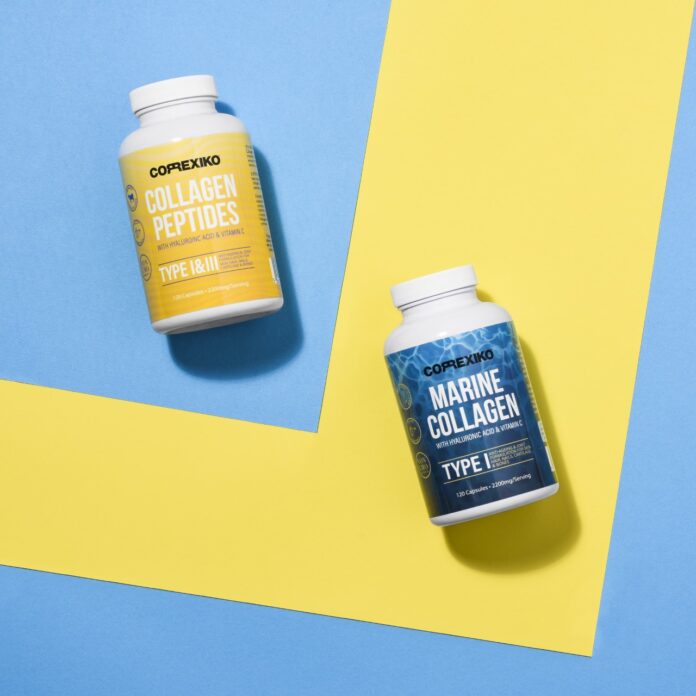 Launched in the US in 2016, ethically sourced collagen brand CORREXIKO is now is available in the UK.
CORREXIKO specializes in marine collagen and bovine collagen, which is double hydrolysed, to create what the brand says is the most absorbable and fast-acting collagen peptides in the industry.
The company's marine collagen is derived from wild-caught, unfarmed fish in the pristine Canadian waters, using only the fish skin, which has the largest concentration of collagen, and containing no heavy metals or other harmful ingredients.
Its bovine collagen is only sourced from grass-fed, pasture-raised cattle and is third-party verified and fully traceable to each farm. It is antibiotic- and hormone-free.
The collagen is available in capsules (120) or 140g or 425g pouches. The tasteless and odourless powder dissolves completely in hot or cold liquids.